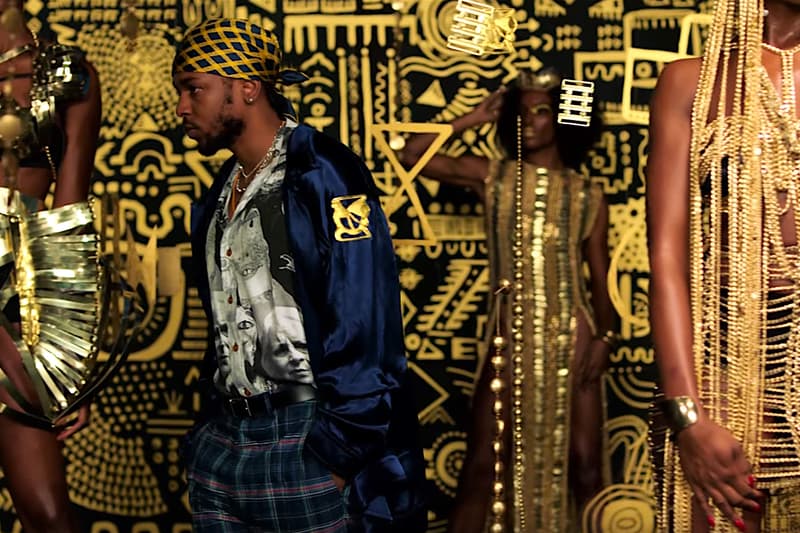 Art
Kendrick Lamar and SZA Are Being Sued For "All the Stars" Video Artwork
Artist Lina Iris Viktor is leading the lawsuit.
Kendrick Lamar and SZA Are Being Sued For "All the Stars" Video Artwork
Artist Lina Iris Viktor is leading the lawsuit.
Artist Lina Iris Viktor is suing Kendrick Lamar and SZA for reportedly stealing artwork which was allegedly used in the "All the Stars" video, according to TMZ.
Viktor's lawyer has previously sent TDE's CEO and founder Anthony Tiffith a letter which describes that the visuals for the video were used without her permission. She also wrote that she is "willing to discuss a resolution of all her claims, consisting of a minimum of a public apology for the unauthorized use and a license fee."
TMZ previously reported that Marvel Studios contacted Viktor in November 2016 and December 2017 asking her about using specific artwork in Black Panther, and she declined both times. Despite the artist not giving the green light, art which is strikingly similar to her work titled "Constellations I," "Constellations II," and "Constellations III," are used in the music video.
In a newly released statement, the lawyer shared: "We tried to resolve this without litigation. Now that we are in Court, we are confident that Ms. Viktor will prevail," also adding that they will make sure Lamar and SZA cannot use the artwork to promote the song.
Stay tuned to hear more.
Image Credit

Lester Cohen/Wireimage
Share this article