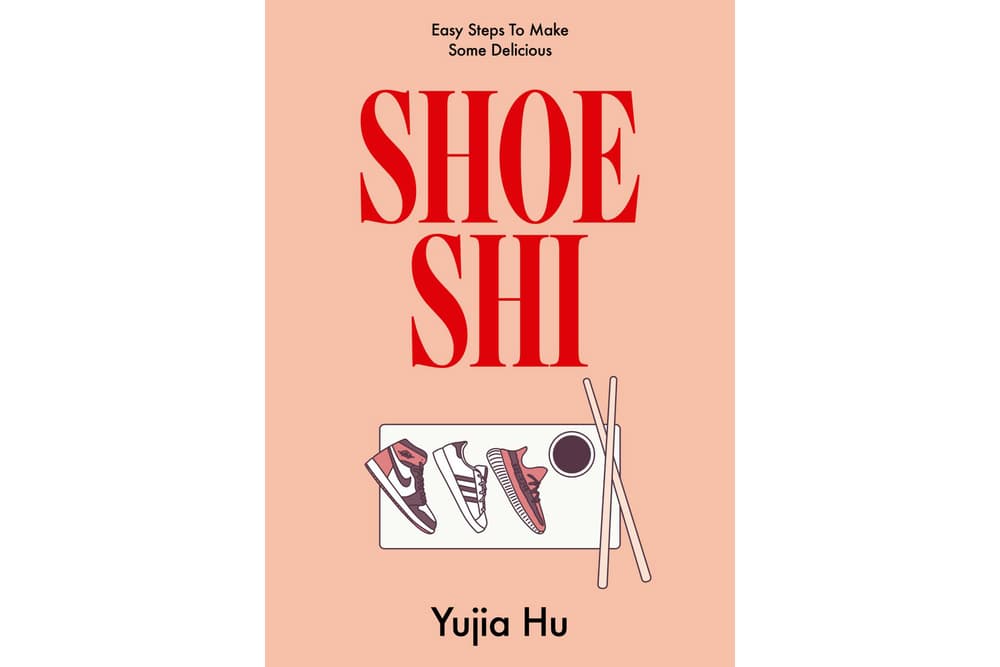 1 of 4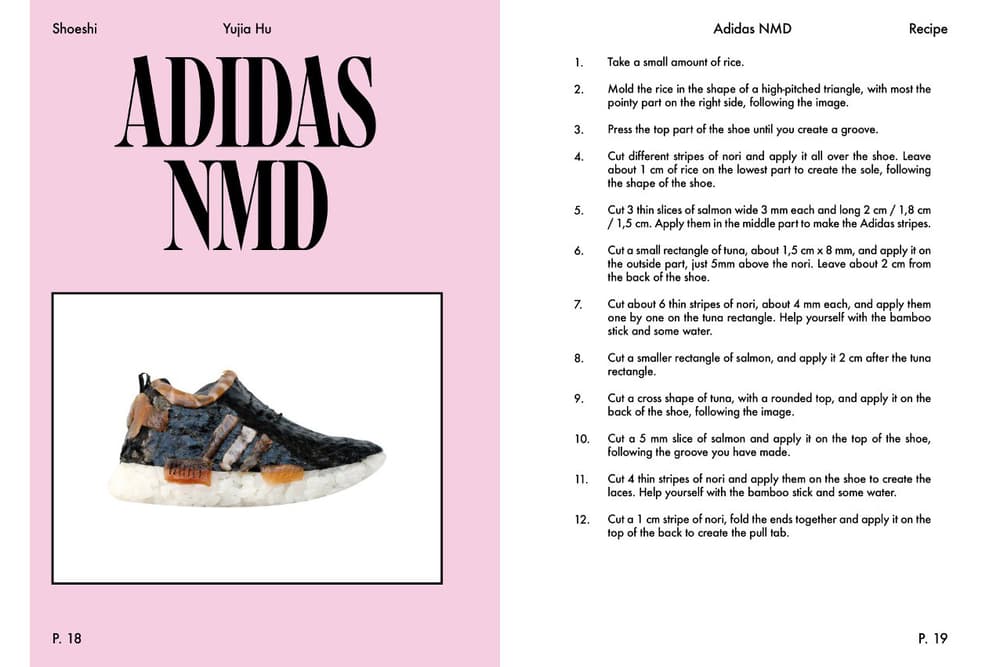 2 of 4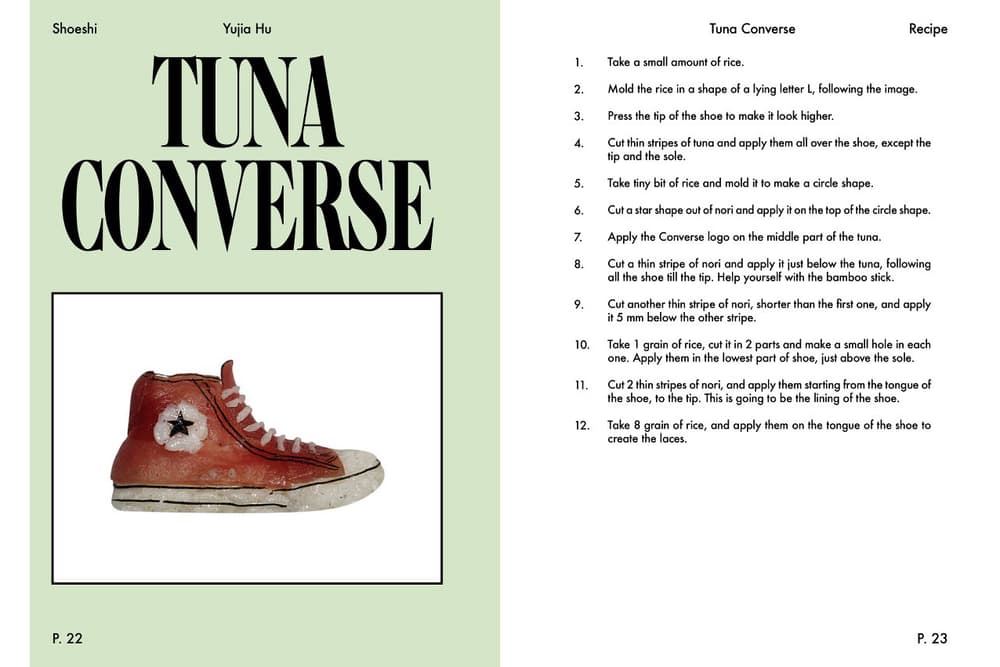 3 of 4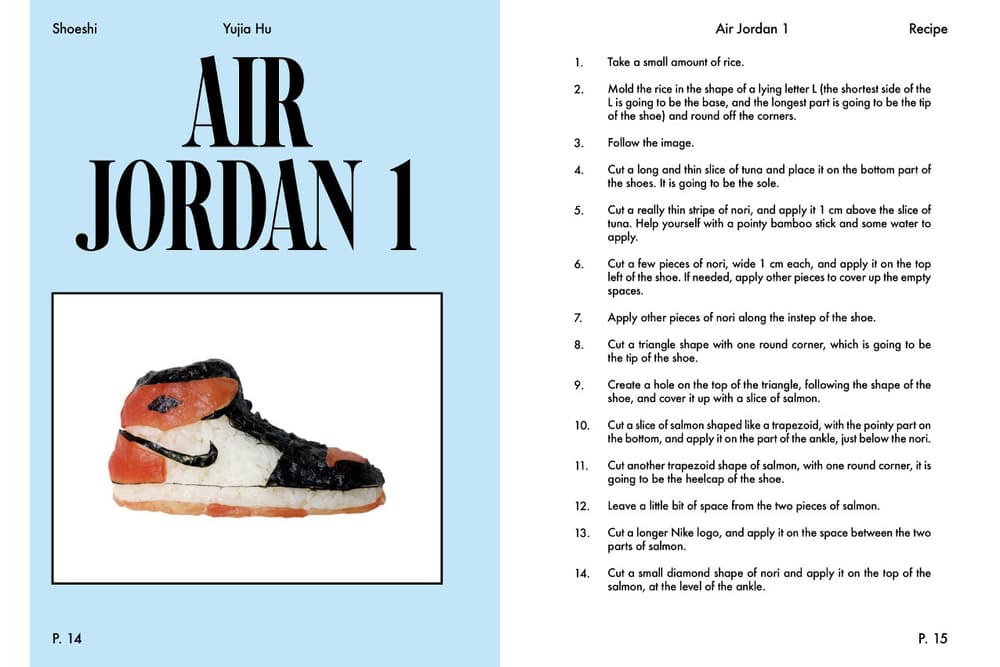 4 of 4
Food
OMG, You Can Now Make Your Own Shoeshi Thanks to This Cookbook
Because sushi is better shoe-shaped.
OMG, You Can Now Make Your Own Shoeshi Thanks to This Cookbook
Because sushi is better shoe-shaped.
If you've been on Instagram lately, you've probably seen the amazing shoe-shaped sushi courtesy of artist Yujia Hu, better known as The Onigiri Artist. Hu has made himself known online through creating popular streetwear items like sneaker silhouettes including the Air Jordan 1, YEEZY BOOST 350 V2, Converse and adidas' NMD, as well as Gucci T-shirts (or Gushi, as he calls them), Balenciaga's Triple-S sneakers and the iconic Supreme money gun.
Now, you can learn how to make your own footwear-inspired food with Hu's new cookbook "Shoe Shi," where the artist gives step-by-step instructions on how to create the hype foods. Retailing at £9 GBP (approximately $12.50 USD), the book is available for purchase here. Take a peek at the content in the gallery above, and check out Yujia Hu's Instagram for more edible fashion.
Share this article