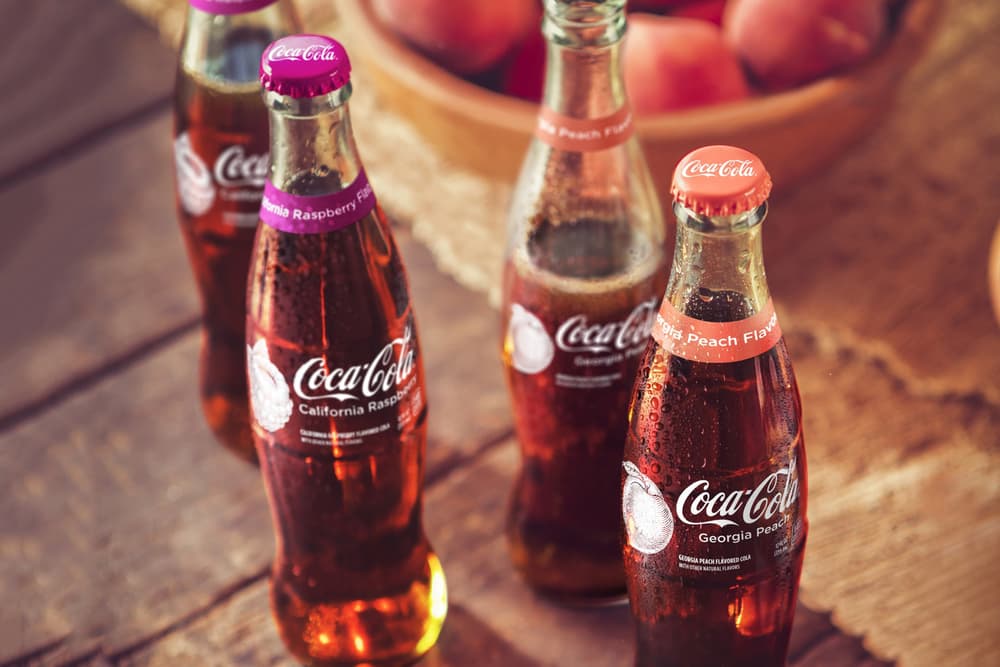 Culture
Coca-Cola Launches California Raspberry and Georgia Peach Sodas
Available now in North America.
Coca-Cola Launches California Raspberry and Georgia Peach Sodas
Available now in North America.
Following up on news of a forthcoming alcoholic drink overseas in Japan, Coca-Cola announces a pair of newly crafted flavors which will be available in America.
The new drinks relied heavily on Georgia pharmacist Dr. John Pemberton's originality, dedication and creativity combined with Coca-Cola's original flavor. Georgia Peach and California Raspberry are the latest specialty sodas. The former's flavor is directly sourced from Georgia, while the latter is from California-grown raspberries. The new varieties will be specially designed and packaged in Coca-Cola's beloved 12-ounce contour glass bottle.
The beverages are available now at select retailers.
---
Share this article