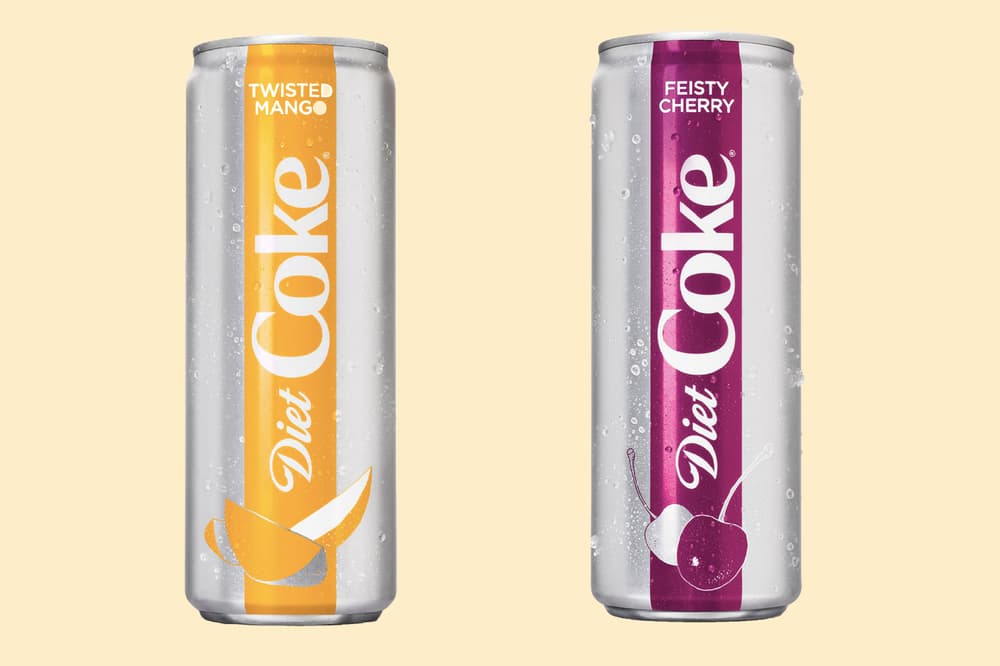 Twisted Mango and Fiesty Cherry Are the Newest Diet Coke Flavors You Need to Try
Refreshing.
Having just unveiled two brand new flavors of Coca-Cola, the beverage giant has revealed that Diet Coke-lovers won't be missing out on fruity and fun flavors either. The lower-calorie drink will now be available in Twisted Mango and Fiesty Cherry.
The flavors were selected from a range of more than 30 recipes developed by Coca-Cola's research team, and were tested by more than 10,00 people. Twisted Mango stays true to it's name, with the classic Diet Coke formula infused with the exotic fruit. Fiesty Cherry, however, is for the brave – alongside the sweet cherry flavour, this drink also has a hint of chili.
These flavors are currently available at stores nationwide – but only in the UK. For more Coca-Cola news, check out this alcoholic version.