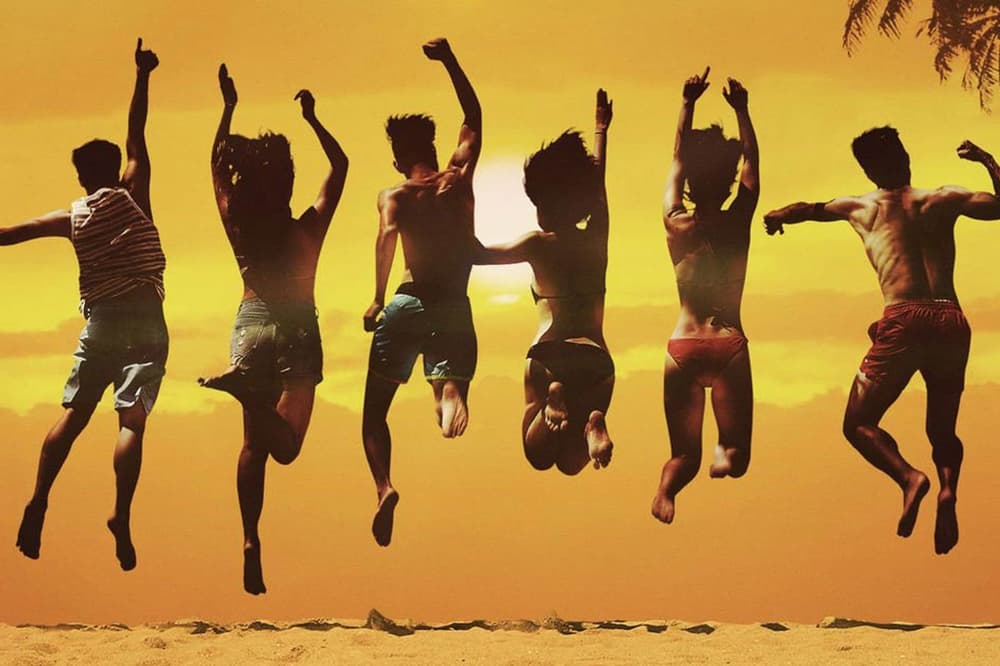 Culture
5 Netflix Shows You Should Binge Watch This Weekend
Grab some popcorn and make a home theater.
5 Netflix Shows You Should Binge Watch This Weekend
Grab some popcorn and make a home theater.
No plans this weekend? No problem. In an effort to fill your time with something worthwhile, we've rounded up five must-see shows that are currently available on Netflix. We've picked shows ranging from drama to romance to fit whatever mood you may be in. We recommended putting on your favorite cozy fit, grabbing some snacks and reveling in a few hours of uninterrupted entertainment.
Peep our list below.
Jane the Virgin
Jane the Virgin is a satirical romantic comedy that stars Golden Globe winner Gina Rodriguez. The premise of the show is a young, religious Latina (who hasn't had sex) accidentally gets artificially inseminated at a routine gynecologist appointment. The rest of the show follows Jane through a thread of romance and drama all presented in the traditional style of a telenovela. Though the show is currently in its fourth season, its previous three seasons are all on Netflix now. We promise you'll laugh, cry and do a combination of the two while you watch.
Seven Seconds
The Internet can't stop raving about Netflix's newest drama, Seven Seconds. The crime series begins with the aftermath of a hit-and-run death of a black teenager by white cops in Jersey City. Season 1 follows the family of the victim and those in the community looking to solve the mystery of his death. Grab the tissues and get ready for the ride of your life.
Terrace House
Terrace House has been described as the Japanese version of Real World. The show follows six young strangers who move into the same house to be followed by cameras non-stop. The drama is a lot more subtle than traditional American reality television and has a cast of hosts who comments on the conflicts in the house. Tokyo it-girl Lauren Tsai was a part of one of the most popular seasons of the show which is currently running on Netflix. Once you jump into this world, you'll probably wind up staying.
The Good Place
The premise of The Good Place is a one of the most interesting ones we've see in a while. Eleanor Shellstrop, who is played by Kristen Bell, wakes up in a place that resembles heaven after dying. She soon finds that her placement was a mistake and that she must conceal her rogue behavior before she's sent away. Expect a healthy amount of laughs and a few twists.
Queer Eye
Netflix has revamped the Queer Eye for the Straight Guy which has now been shortened to Queer Eye. The show follows the Fab Five as they perform makeovers of heterosexual men in need of TLC. The team of queer men offer decorating, grooming and styling choices that are meant to improve the quality of life for the episode's subject. Assemble your squad of friends to watch the newest season on Netflix.