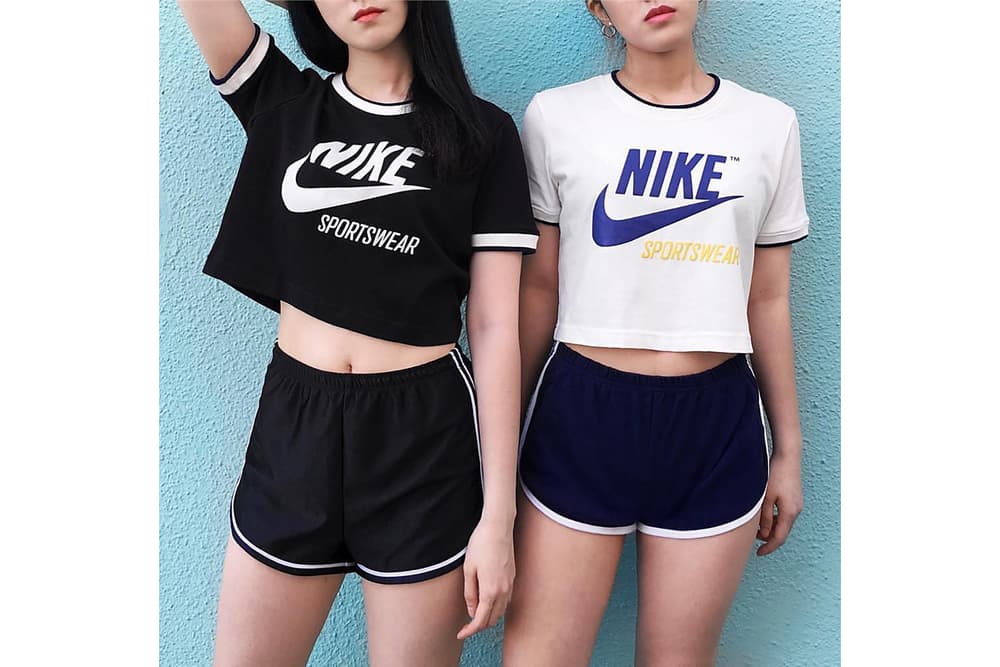 Fashion
Get the HYPEBAE Look: Spring Sportswear
See how to rock this week's best look from our Instagram.
Get the HYPEBAE Look: Spring Sportswear
See how to rock this week's best look from our Instagram.
Spring is almost here, and we're getting our wardrobes ready for the ultimate outfits. After a long winter of big jackets and layering, we can't wait to lounge around in athleisure-inspired looks all day long. In our latest instalment of "Get the HYPEBAE Look" we're showing you how to re-create our favorite look from Instagram this week, tackling the sporty look head first.
Read on below to see how you can rock the trend in the best way possible.
T-Shirt: Nike's logo T-shirts are right on trend, and are comfortable for day-to-day wear. They come in a handful of colors, so explore which one fits you the most.
Shorts: Pair the sporty top with a pair of running shorts to stay true to the logo-centric sportswear aesthetic.
Socks: Depending on your outfit, you can play around with colors, mixing and matching and other fun styling hacks.
Shoes: Chunky, yet sleek sneakers go with everything. Nike's Air Huarache runner is the perfect silhouette to take from the gym to the streets within seconds.
Bag: Supreme's cross-body bag will add a slight edge to your look, and will bring the ultimate streetwear vibe.
Accessories: A comfortable sports-bra from Victoria's Secret as well as a pair of earrings will complete the look.
Share this article