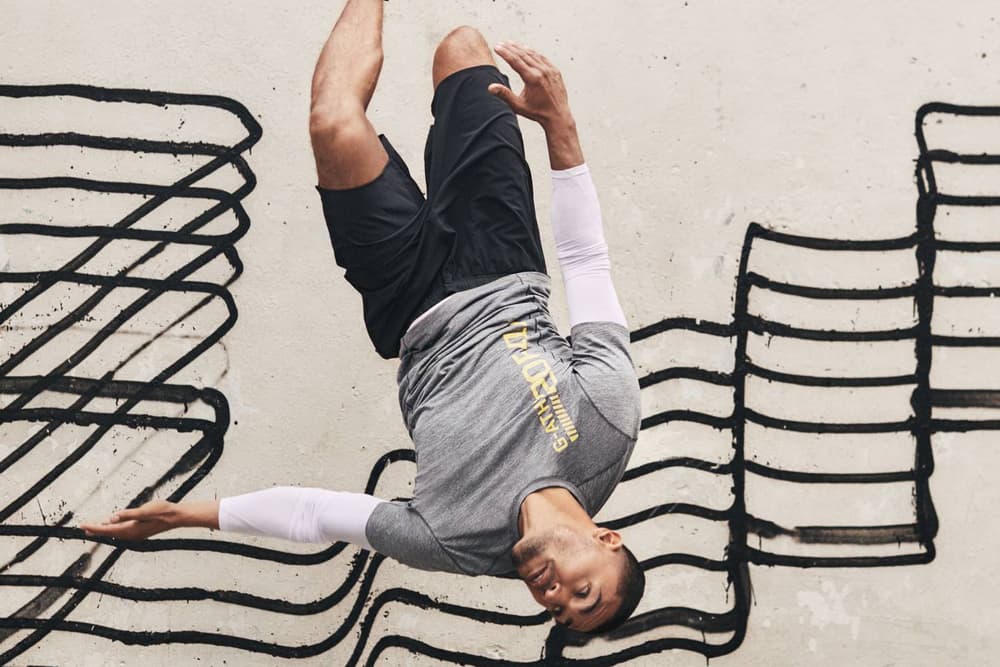 H&M Finally Drops Lawsuit Against Graffiti Artist REVOK
A shocking turn in events.
Following an alleged copyright infringement by H&M filed by the lawyer of graffiti artist Jason "REVOK" Williams, the global apparel company has denied any wrongdoing.
Williams' and H&M have officially begun a legal dispute due to the company allegedly using his work in a recent ad campaign. The campaign includes imagery in addition to videos of a male model wearing the company's "New Routine" line while standing in front of a wall featuring Williams's graffiti work. The work is currently at a handball court located at the William Sheridan Playground handball court in Williamsburg, Brooklyn.
On January 8 a cease and desist letter was sent to H&M in which Williams's lawyer shared that the industry titan's "unauthorized use of his [Williams] original artwork, and the manner in which it is using the work is damaging and is likely to cause consumers familiar with his work to believe there is a relationship between the parties," according to HYPEBEAST. The letter later calls for H&M to "immediately cease" utilizing Williams's graffiti work from the campaign, stating that it is an act of copyright infringement.
H&M has responded to Williams and his lawyer in a letter stating:
"Under the circumstances, in which your client's claimed 'art work' is the product of criminal conduct, Mr. Williams has no copyright rights to assert," expressed the retailer. The entitlement to copyright protection is a privilege under federal law that does not extend to illegally created works."
The letter also expresses that the company hired an outside production agency to photograph the campaign at the Brooklyn handball court. Additionally, the production agency has followed up by contacting the New York City Department of Parks and Recreation (NYCDP) to inquire about whether or not they needed the approval of the artist (Williams). The NYCDP shared that the "graffiti on the park handball wall was unauthorized and constituted vandalism and defacing of New York City property."
After issuing its original letter, H&M has since shared on Twitter a public apology, confirming that the lawsuit has been dropped:
"H&M respects the creativity and uniqueness of artists, no matter the medium. We should have acted differently in our approach to this matter. It was never our intention to set a precedent concerning public art or to influence the debate on the legality of streetart. As a result, we are withdrawing the complaint filed in court. We are currently reaching out to the artist in question to come up with a solution. We thank you for your comments and concerns, as always, your voice matters to us."
Appreciate your concerns/questions regarding the lawsuit. To confirm, the lawsuit is dropped and we're continuing to reach out to the artist to find a solution. It's important to us that you know we're listening, have taken action and respect artists and artistic rights.

— H&M (@hm) March 16, 2018
— H&M (@hm) March 15, 2018
Share this article