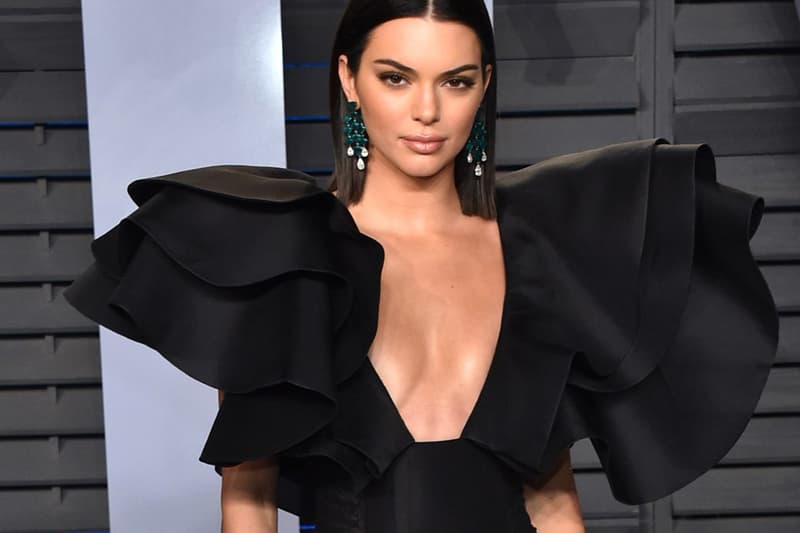 Health
Kendall Jenner Was Reportedly Hospitalized Hours Before the Oscars After-Party
Due to bad reaction to a vitamin drip.
Kendall Jenner Was Reportedly Hospitalized Hours Before the Oscars After-Party
Due to bad reaction to a vitamin drip.
Kendall Jenner was reportedly hospitalized after suffering from a bad reaction to a vitamin IV drip. According to W Magazine, the It-model visited the Cedars-Sinai Medical Center in Beverly Hills just hours before attending the Vanity Fair Oscars after-party.
So what exactly is a vitamin IV drip? Sonia Patel, PharmD, Chief Pharmacist at NYC online pharmacy Capsule explains the risks of using such treatment in a recent interview with Teen Vogue:
"A vitamin drip is a dose of vitamins that's slowly infused into your body through a needle in your arm. If you've ever seen or had a saline IV in the hospital, it looks a little like that. Because the nutrients in the drip skip your digestive system and go straight into your bloodstream, you can feel their benefits faster and in a more concentrated form (proponents often say they experience more energy, better immunity, and glowing skin). But since you're bypassing natural defence organs, like the liver, you're also more at risk for allergic reactions if the ingredients aren't well regulated or monitored. While rare, these reactions can happen if your drip contains harmful additives, herbs, or a nutrient dose that's too high. In addition, some people can experience bruising, infection, or vein inflammation."
The 22-year-old reality star and runway darling has struggled with other health issues in the past. In early 2017, Kendall first opened up about her battle with anxiety, stating that she feels "super light headed" whenever she's on planes. We're wishing the model well and a healthier year ahead.
Share this article