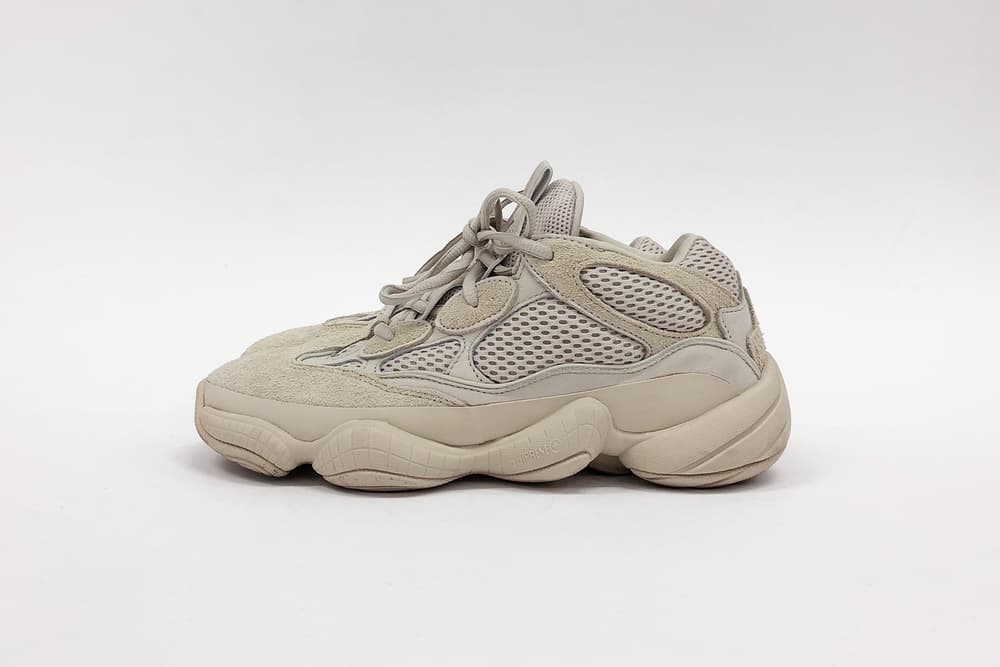 1 of 5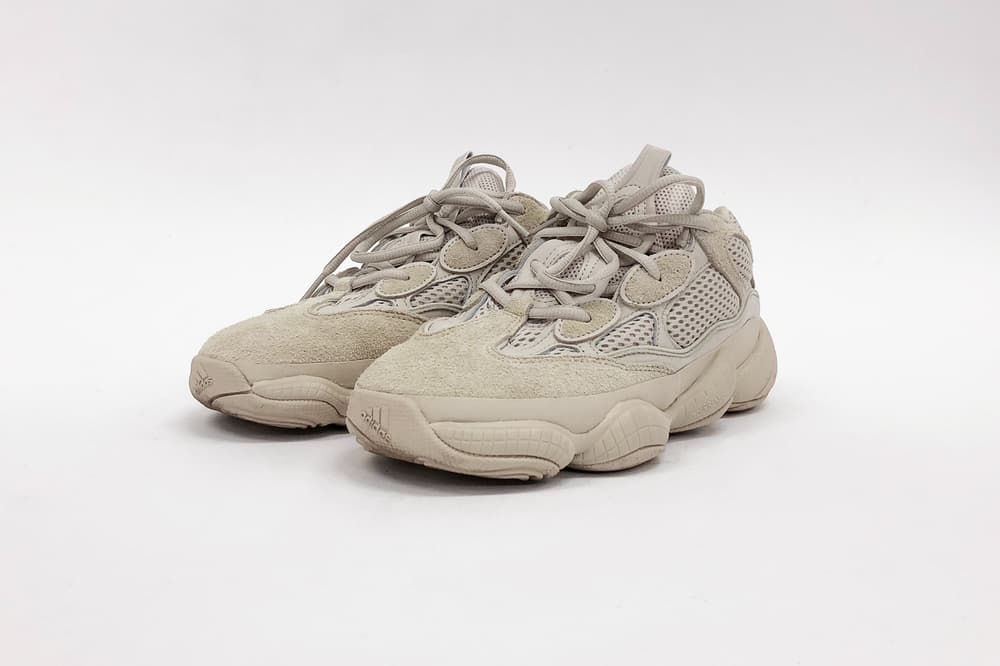 2 of 5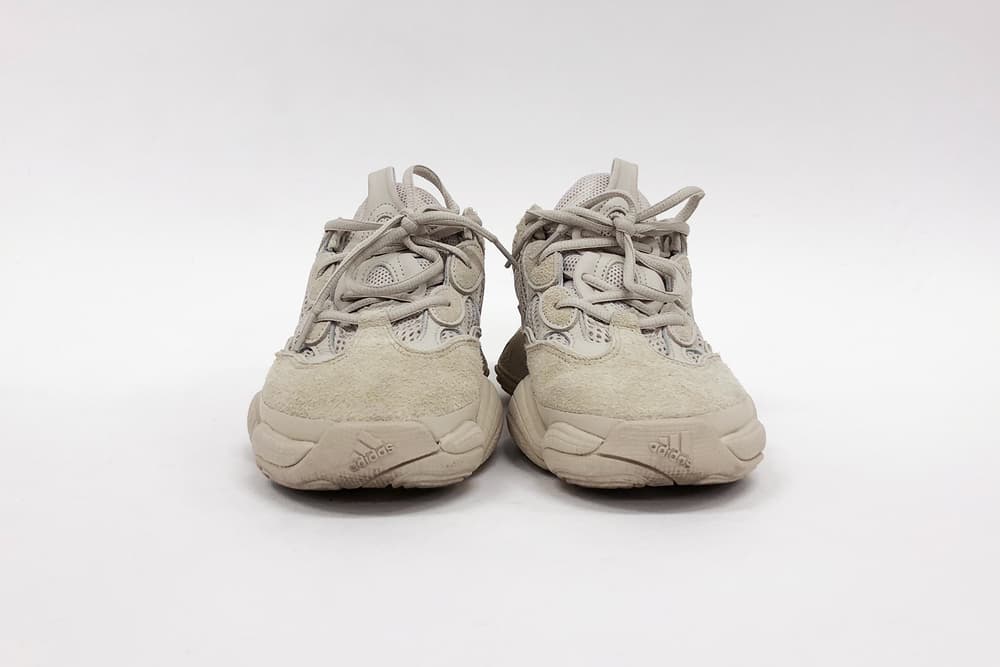 3 of 5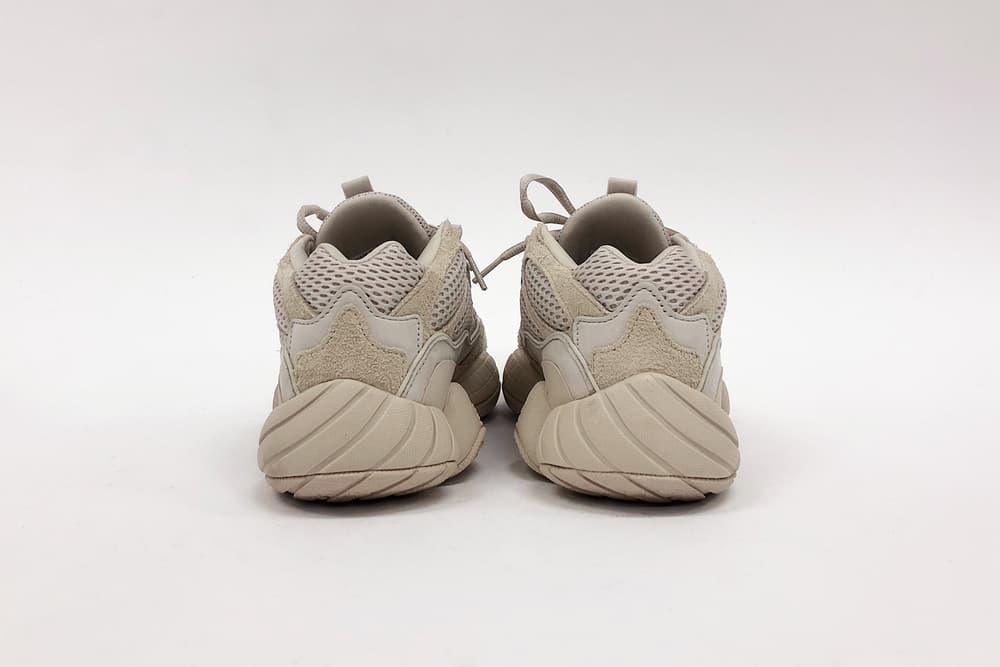 4 of 5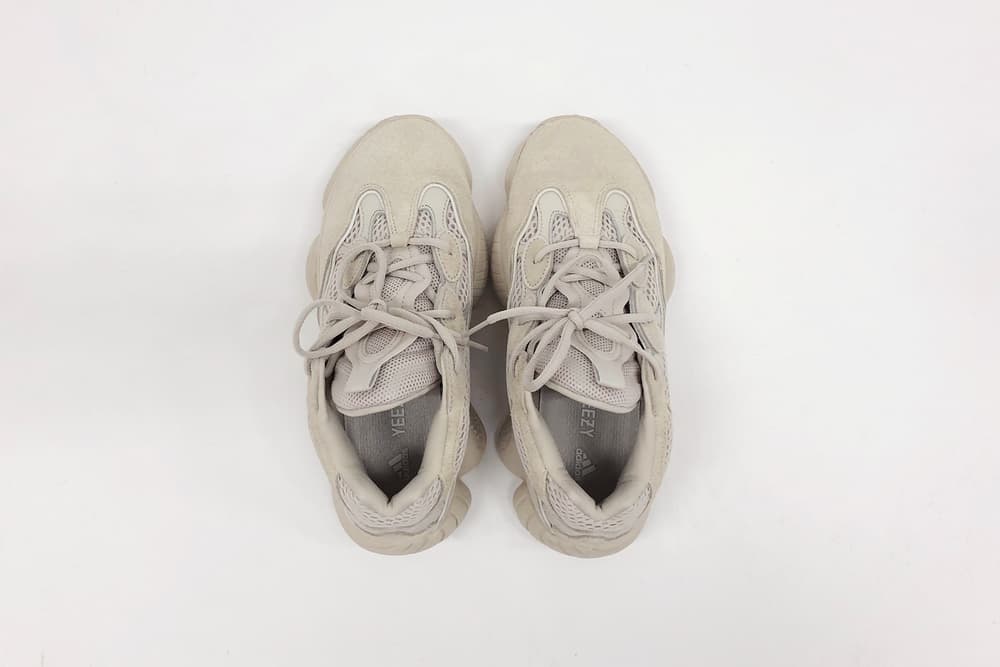 5 of 5
Footwear
#hypebaekicks Review: YEEZY Desert Rat 500 "Blush"
Find out if the hyped sneaker is a cop or drop.
#hypebaekicks Review: YEEZY Desert Rat 500 "Blush"
Find out if the hyped sneaker is a cop or drop.
Dare I say it? These YEEZYs are comfortable. More than comfortable – they're like walking on baby clouds. Yes, a very unexpected surprise. And yes, a rather dramatic conclusion but here's my reasoning: I'm sure there are people out there who find the YEEZY BOOST 350 V2 comfortable, but I am certainly not one of them. After weighing the options of either buying the shoes true to size (a route that was vehemently discouraged by a copious amount of Internet reviews and warnings) due to limited quantities at the time, or not buying them at all, I unsurprisingly went with the former. Needless to say, I quietly cry on the inside every time I wear the shoes and put myself through yet another spell of modern foot binding.
Due to the quasi melodrama outlined above, you can then understand why I was hesitant to cop the new Desert Rat 500 sneakers. However, I was astonished when I actually tried them on – the fit of the model is completely different from that of the V2's. Without any exaggeration, I would definitely be content wearing these shoes every single day. With the ongoing trend of chunky sneakers still going strong, it's no doubt that these shoes have now become a regular favorite in my sneaker rotation. Along with its subdued "Blush" colorway, the sneakers are easily paired with my wardrobe made up of mostly neutral-toned pieces. Read on below to find out why I deem the new YEEZYs a must-cop in our latest #hypebaekicks review.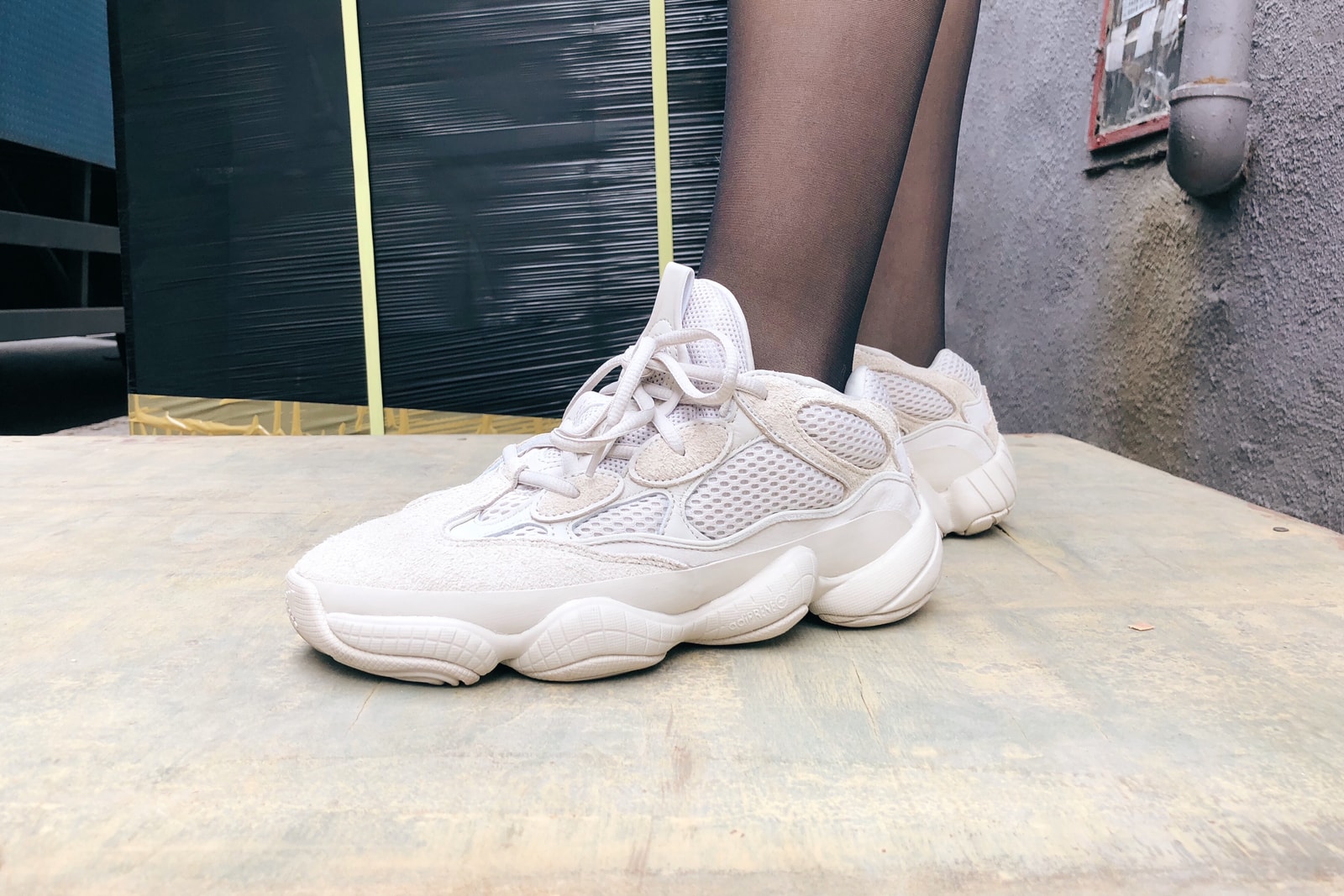 THE SHOE: adidas Originals YEEZY Desert Rat 500 "Blush"
OUR REVIEW: Here's a fact that isn't really promoted on most reviews – the new Desert Rats include an orthopaedic insole. Partnering with respected orthopaedics brand OrthoLite, the insole is the perfect balance of cushioning and firmness. The sneaker itself is, of course, much wider than the 350's which makes it infinitely more spacious. In place of the BOOST sole of its YEEZY shoe predecessors, the new model is constructed with an adiPRENE outsole instead. Even by the touch (and by this, I mean literally just squishing the bulbs protruding from the side of the sole), they feel comfortable and full of support. Upon wearing the shoes, it's evident that wearability was a priority with the design of this silhouette.
Of course at the end of the day, they're YEEZY shoes after all and I'm sure most people aren't copping them because they're orthopaedic but it is undeniably a massive plus. For these shoes, you can buy them true to size. I do have quite a narrow foot myself, but the shoe feels spacious enough that I think they would be comfortably cozy for most feet types. Also, one should note that the colorway actually leans more towards light beige than "Blush." The pink tones are there, but just barely. Nonetheless, I love the palette and I find the sneakers effortlessly easy to pair with any spring look. The 3M piping along the upper also adds a final touch to the contemporary look.
VERDICT: COP
BUY: Good luck.
Share this article