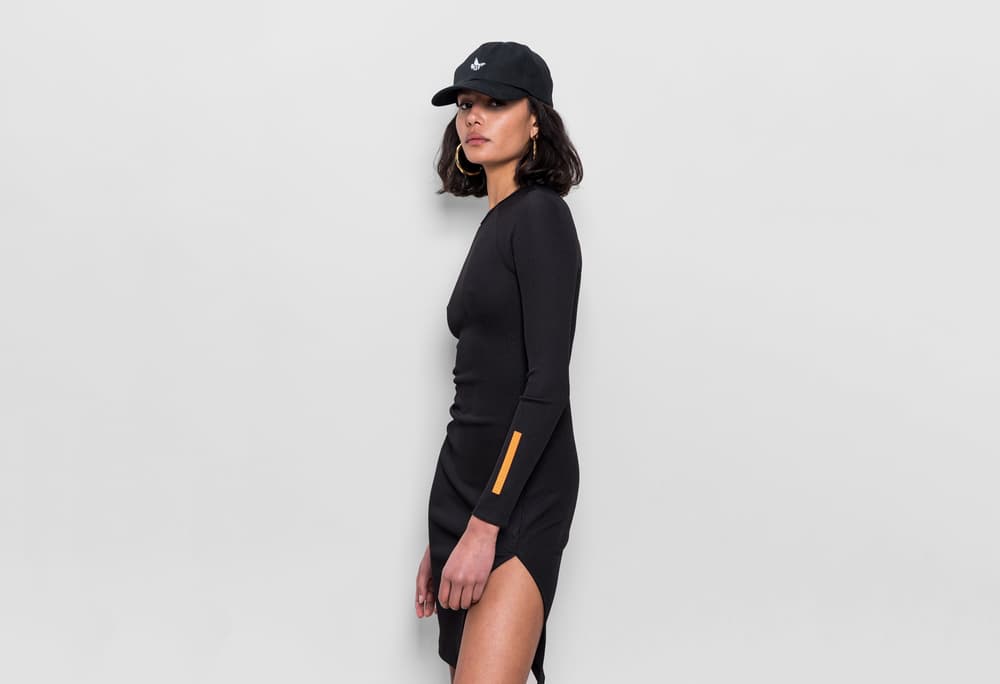 Fashion
I Can't Stop Thinking About KITH Women's Hanna Fitted Rib Dress
This week's "Editor's Pick" is nothing less than a sporty party dress.
I Can't Stop Thinking About KITH Women's Hanna Fitted Rib Dress
This week's "Editor's Pick" is nothing less than a sporty party dress.
When I first saw the editorial for KITH Women's Military collection, I must admit I knew I had to pick up one or two pieces. I copped one pretty inexpensive tee, the Maddy printed mesh T-shirt and kept thinking about one other item. Since I'm always perusing online for clean-cut dresses I can wear for a girl's night out, the Hanna Fitted Rib dress was the other piece that stood out to me. In KITH's editorial, the piece was styled with a pair of Nike Air Force 1's, high socks and a relaxed dad cap. This look pretty much drew me in deeper. I'm pretty enamored by this and I can definitely imagine myself wearing it no matter what season it is.
Read on to figure out why I'm looking forward to purchasing this statement maker.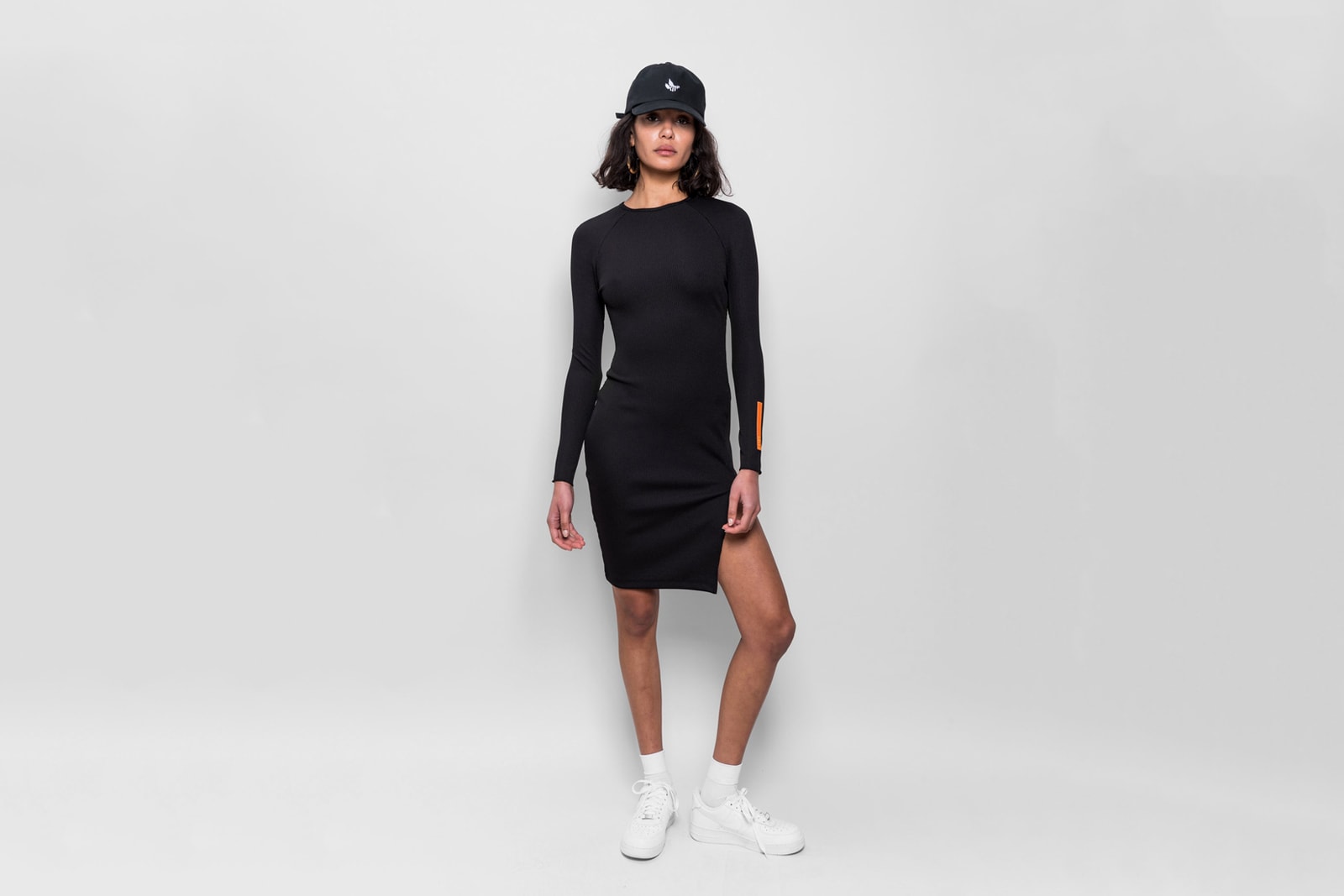 WHAT IS IT: KITH Women Hanna Fitted Rib Dress
WHY IT'S WORTH THE HYPE: When I step out with my friends, I love wearing a form-fitting dress that exudes sexiness. Black is also the perfect go-to color that I've found to be ideal for wearing over and over again. This pick which in my opinion is seasonless is constructed with poly-blended stretch fabric. Features include raglan sleeves, a ribbed crewneck and custom KITH embroidered patches on the left sleeve. The detail which made me ultimately decide that I would cop this piece eventually is the seven-inch slit on the front left. I'm not ashamed to say that I will be spending almost $200 USD on a killer party dress.
WHERE YOU CAN FIND IT: Purchase the dress at KITH's web store where it retails for $175 USD.
Share this article