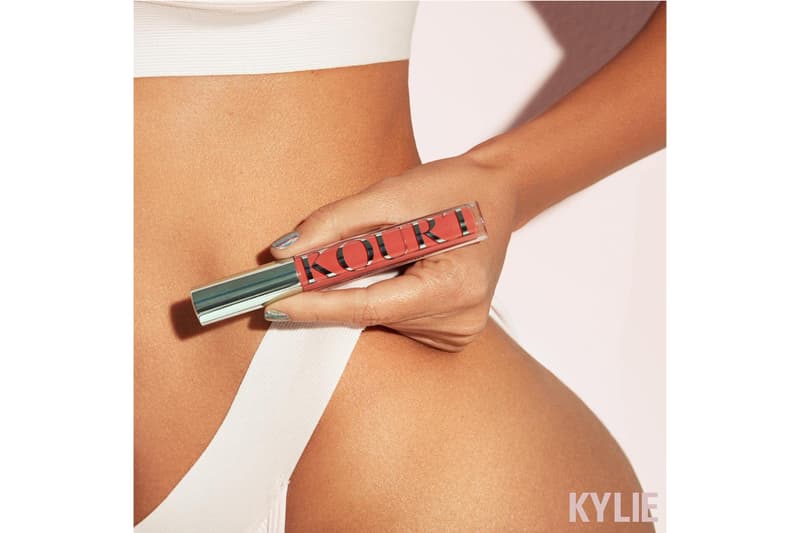 Beauty
Kylie Jenner Just Revealed Her Collaboration with Sister Kourtney Kardashian
See the latest arrivals from Kylie Cosmetics.
Kylie Jenner Just Revealed Her Collaboration with Sister Kourtney Kardashian
See the latest arrivals from Kylie Cosmetics.
It has been speculated since early this year that Kylie Jenner has tapped her oldest sister, Kourtney Kardashian for her next makeup collaboration, and now it seems as if the project has been officially confirmed. The Kylie Cosmetics' founder revealed an image on Instagram of what looks like a liquid lipstick, emblazoned with "KOURT" in bold silver letters. She also took to her Instagram story to show off more products that we can be expecting from the line, including three products coming in square packaging, arriving in a series of pastel hues. Perhaps we can be expecting an eyeshadow palette, as well as at least three different lipstick shades from the sibling collaboration.
Kylie has previously worked with both Kim and Khloe Kardashian, on collaborations including Kim's signature nude lipsticks as well as Khloe's coveted "Koko Kollection," so she's not unfamiliar when it comes to working with family. Despite recently giving birth to her daughter Stormi Webster, it is clear that the makeup mogul has no plans of slowing down anytime soon.
Take look at the first teaser below, and stay tuned as the full Kourtney Kardashian x Kylie Cosmetics collection is revealed. Meanwhile, take a look at Kylie's recently teased spring lip kits here.