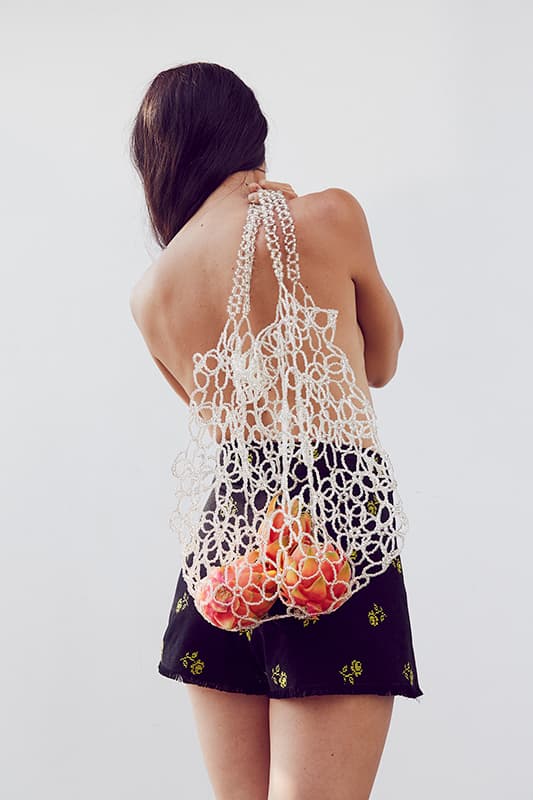 1 of 2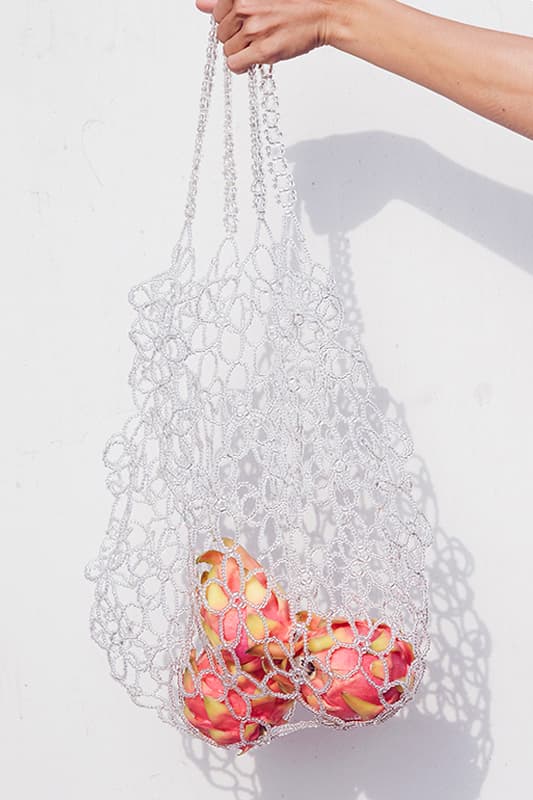 2 of 2
Meet One of This Season's It-Accessories, MOZH MOZH's Flower Glass Beaded Bag
Made in Peru.
If you haven't been living under a rock, you'd notice that beaded bags are a current trend brightening Instagram feeds. The emergence of hand-beaded accessories relies heavily on nostalgia. Growing up in the '90s it wasn't abnormal to have a colorful bag accentuated by beads of all colors. Here enters MOZH MOZH, the luxury clothing and accessories line created by Iranian designer Mozhdeh Matin.
Matin's latest standout accessory design is the Flower Beaded Bag, a pick which arrives as the line's interpretation of the beaded trend. The It-bag is constructed of 100-percent, hand beaded clear glass. MOZH MOZH focuses on techniques native to Peru, which is the home country of Matin. Inspired tremendously by her upbringing, she continuously collaborates with artisans in Peru.
Head to MOZH MOZH's web store to purchase the Flower Beaded Bag where it retails for $510 USD.
---
Share this article