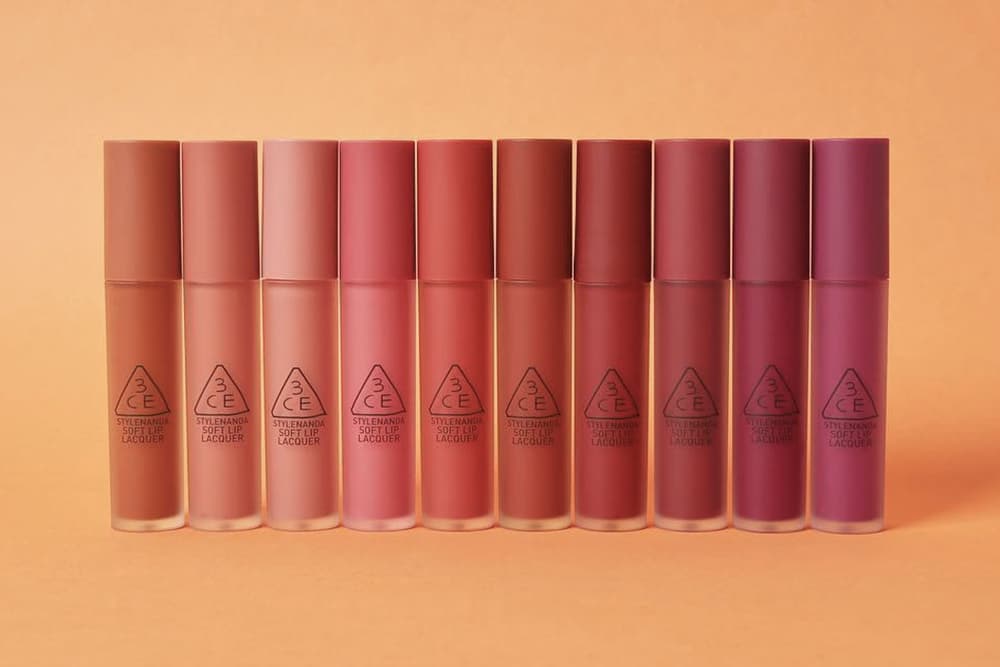 3CE's New Soft Lip Lacquer Is Your New Makeup Must-Have
Available in 10 shades.
STYLENANDA's cosmetic brand, 3CE, has a real knack for dropping high-quality products at affordable prices and with adorable packaging to boot. The K-beauty brand's latest offering comes in the form of a luscious Soft Lip Lacquer that's set to drop in 10 glorious shades.
This new formula is both super-adhesive and lightweight, offering a bold pop of color that won't budge or leave your lips feeling cakey. The creamy finish is ultra-matte and thanks to the soft, yet super-pigmented consistency, it glides on both effortlessly and weightlessly for a high-impact finish.
The tones range from light, neutral tones like "Peach Tea" to orange-reds like "Explicit" and "Tawny Red." Those who favor a classic red lip are also in luck, as "Change Mode" and "Perk Up" offer the bold and iconic colorway. If you're looking for a spring-ready shade then the bright coral "Shawty" will be perfect for you and if it's berry tones you're after, then look no further than "Midnight Bottle" and "Almost Mauve."
You can shop the Soft Lip Lacquer collection from April 13 at 3CE, STYLENANDA and i.t stores. Don't forget to peep 3CE's collaboration with Maison Kitsuné, too.
Share this article