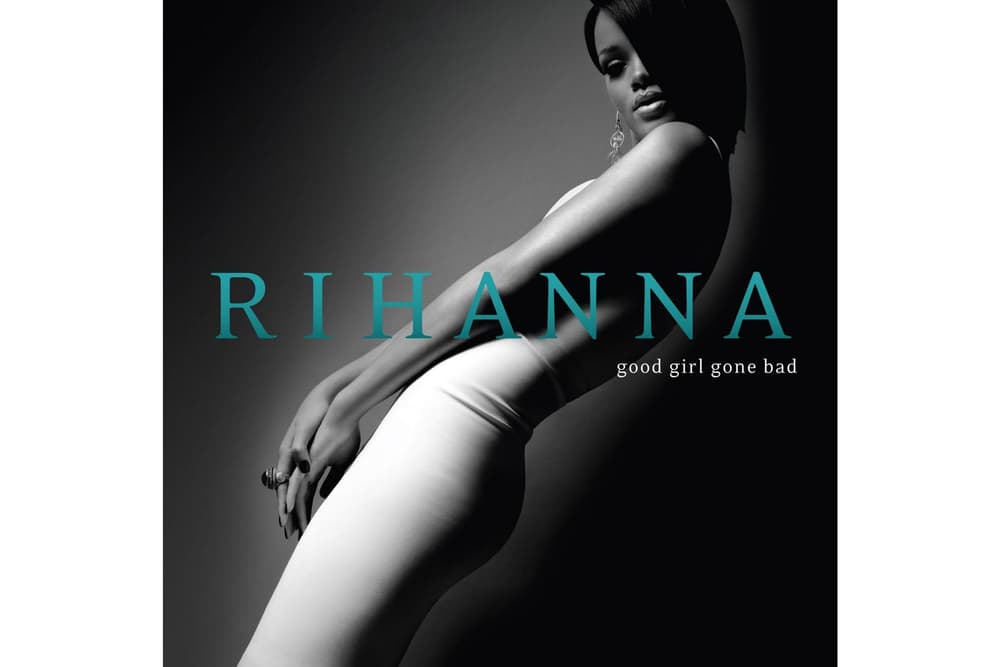 Rihanna's 'Good Girl Gone Bad' Dress Just Sold for Over $13,000 USD
It's officially art.
The white dress that pop star Rihanna wore for her Good Girl Gone Bad cover has just been sold for $13,310 USD. The Preen item was placed for sale via the Gotta Have Rock & Roll auction where attendees were able to bid on the iconic piece.
The third studio album marked a transition for Rihanna who sported an edgy pixie hair cut and dangling earring for the photos. She was strongly advised to maintain her previous aesthetic but changed against the advice of her label, a decision that has since contributed to her massive creative success. Her hairstylist at the time, Ursula Stephens, shared a story about the album shoot with Billboard:
"We did it a day before [the photo shoot for] her album packaging in a hotel in Los Angeles. [The label rep] was annoying to me, and Rihanna as well, because of her constant hovering. If she didn't change her look, [the album] wouldn't have been as impactful. Obviously, the music would have still been good, but her changing the look really made people pay attention to her. Everything worked together because even the music was so different. Everything was different. And [the hair] separated her from a bunch of girls that were kind of coming out at the same time or were already out at the same time."
The lucky winner now has a piece of timeless fashion memorabilia. In other Rihanna news, the release date for her lingerie line, Savage X Fenty, is coming up. Mark your calendars for the anticipated summer launch.