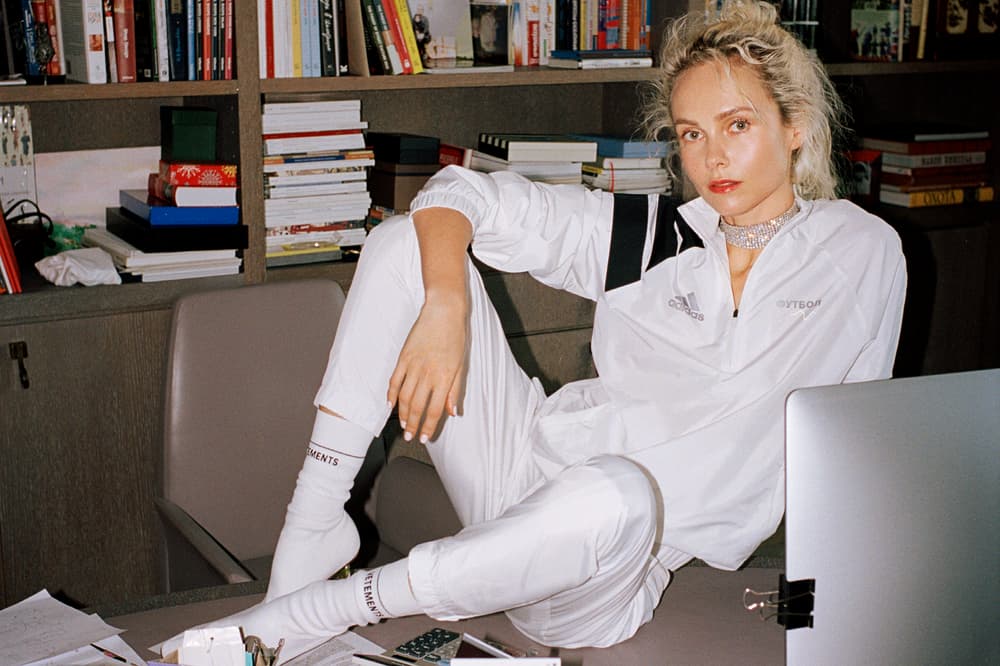 Fashion
Olga Karput on Starting KM20 and Changing the Moscow Fashion Scene
We sit down with the founder of the Russian concept store.
Olga Karput on Starting KM20 and Changing the Moscow Fashion Scene
We sit down with the founder of the Russian concept store.
Perhaps one of the most influential retailers right now, KM20, is paving the way for fashion in Moscow, as well as worldwide. Creating a whole new fashion scene in Russia and collaborating with designers like Heron Preston and Virgil Abloh, the brand has managed to establish itself at the top. We sat down with the woman behind the operation, Olga Karput, to talk about everything from her career and the idea behind KM20, to her favorite project.
Keep reading for our full interview.
What has your journey been like? Where did it all start?
I have always been a quite a determined girl. I opened KM20 when I was 26 years old – It was my first project and it turned out to be the project of my life. I don't actually have any degrees in fashion or retail as most people in Russia. In my late teens and early twenties, fashion education was simply not an existing thing in my country. I was actually studying management and landscape design and originally, I felt like opening a landscape design agency. Fortunately I didn't, because it turned out I hate mosquitos.
Did you always know you wanted to work in fashion?
No I didn't. It really happened by chance, and in Russia we always say that nothing ever happens by chance.  So apparently it's my destiny.
I feel like I really have a mission. This is not about numbers – this is about changing the overall taste and perspective for a whole generation of Russians through the KM20 space and everything we do.
What was the idea behind KM20 when you first started it?
One of the main ideas I had in mind was to create a proper Moscow's concept store. It was about making a difference. Russia and Moscow needed it back in 2009. KM20 became the store that represents the current fashion in all its diversity, and changes as fast as the global trends while still staying true to its Russian soul.
We always think ahead of our time and it allows KM20 to be one of the leading concept stores worldwide now.
How has the presence of KM20 changed the fashion scene in Moscow?
Oh dramatically! We've changed the way Muscovites dress. Be it a celebrity, a teenager or a grown up wealthy man. When I'm asked who my client is I can never answer it in one word or narrow it down to a certain age or income level. We dress pretty much every celebrity (with good taste obviously), every it-girl and rapper – The cool kids. It's easier to say who doesn't shop in my store?
Have you ever been to a Moscow party? All the cool kids wear 032c, IDEA apparel, Raf Simons shirts, Off-White™ hoodies and Gosha Rubchinskiy tracksuits. We've dressed them all. We've managed to raise a whole generation of clients who are not afraid of the new and unknown, and they really appreciate everything we do. We think about them when buying for the store, planning the sneaker area for the season or even just hosting a party for friends and family. That's serious relations that last for seasons. History.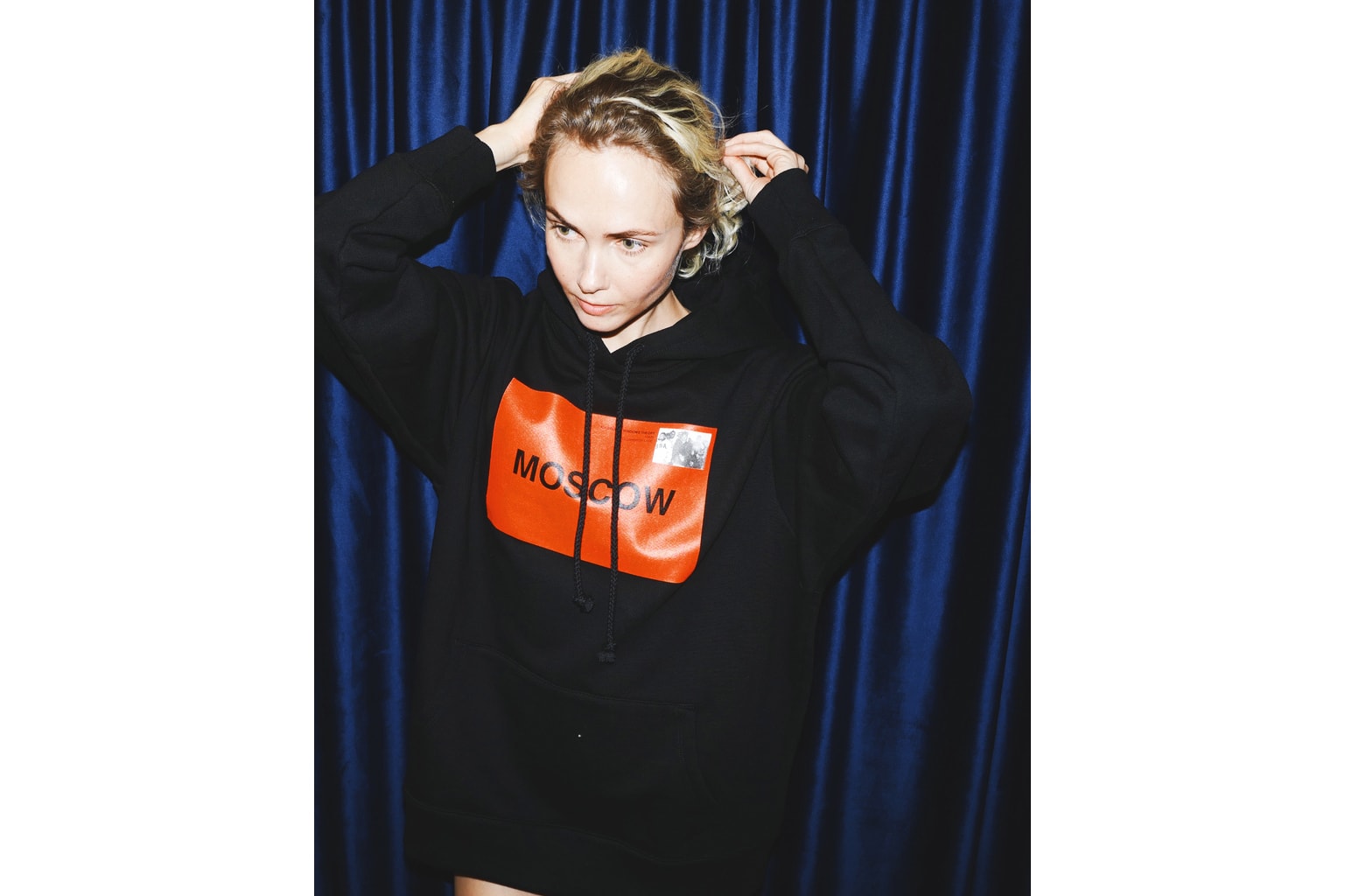 You've worked on collaborations with some of the biggest names in fashion – What does it take to create a successful project?
Love exchange and Russia related – that's my recipe for success. And also very important: caviar with vodka before starting any work talks.
Okay, if I'm serious, collaborations have become an integral part of the KM20 identity. For us this is one of the ways to make our store recognized globally. Being a part of any collaboration we've done is a privilege to us. It is always a very mutual process, which comes from the heart as well as my personal background, combined with the designer's brand identity. You can't do anything without connection. I also firmly believe that it's better to skip something if I'm not 100-percent sure about it. What we do in KM20 has to be top-notch.
Which collab has been your favourite? Any dream collaborations in mind?
Oh it's the same as you'd ask me who of my 3 kids I love more – Each and every one of them are super significant for the history of the store and each one has also brought a unique experience for my team and I.
All the coolest collaborations are not only in mind, but in progress. You'll definitely hear about them later! What I think is important now for KM20 is to prove ourselves on the local market (FYI – Russia is a VERY specific country) and show that concept stores like mine can freely collaborate with the best and most established luxury fashion houses. I'm in conversation with all of them but it takes time. Like a really long time, and it requires countless of presentations and meetings.
What's your vision for the future?
That's a question for Elon Musk not me.
Being a woman in the very male-dominated industry, have you ever had to work harder to establish yourself?
In Russia gender roles are still very important and I admit that I like it. I never felt discriminated by my gender, I only feel gender privileges. No matter how silly it may sound, I feel like KM20 being a team of mainly women channels the masculinity in all our designers and partners we work with, and we manage to do amazing projects together due to this natural collaboration. I do not operate with numbers and square meters when I discuss special projects with brands, and often it feels like support and protection from the partners side. The final results in my opinion end up being much better than if I operated from a perspective of categorizing by gender instead of as genderless people and just professionals.
So again one answer to every question: Love Exchange.
What advice would you give someone looking to pursue a career path similar to yours?
Yoga classes, ballet classes and boxing classes – Train your characters and bodies, girls!
---
Share this article