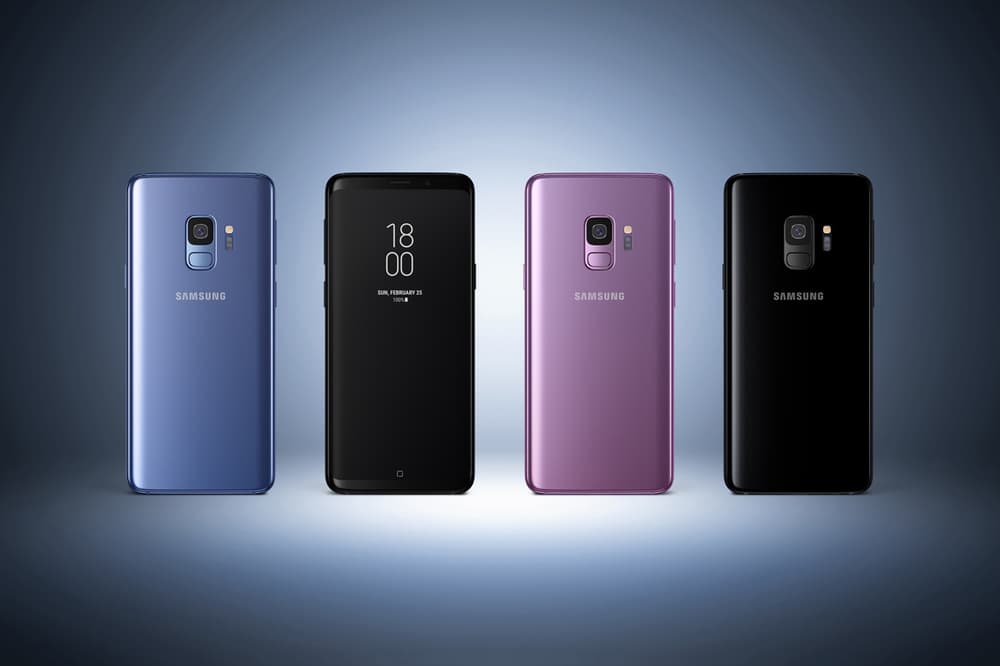 Samsung Unveils 128GB and 256GB Versions of the Galaxy S9 and S9+
Available for pre-order now.
Samsung has recently announced the release of updated iterations of its Galaxy S9 and S9+. The new models will be available for purchase in both 128GB and 256GB versions. Both phones will come in the following colorways: "Lilac Purple," "Coral Blue" and "Midnight Black."
Specs include more onboard storage, the ability to take and store 4K movies, Super Slow-mo videos and low-light images. The new Galaxy S9 and S9+ will continue to support external microSD cards with up to 400GB of storage. The model's dual aperture camera lens automatically switches according to lighting conditions. Additionally, the design features an edge-to-edge display and speakers which are 1.4 times louder than previous Galaxy phones. Lastly, the fingerprint sensor now appears on the back of the phone.
The 128GB and 256GB Galaxy S9 and S9+ will be available for pre-order on samsung.com starting May 1 and will be available for purchase online on May 18. The 128GB Galaxy S9 retails for $770 USD, and the 128GB Galaxy S9+ will retail for $890 USD. While the 256GB Galaxy S9 prices out at $820 USD, and the 256GB Galaxy S9+ prices out at $940 USD.
---
Share this article