1 of 2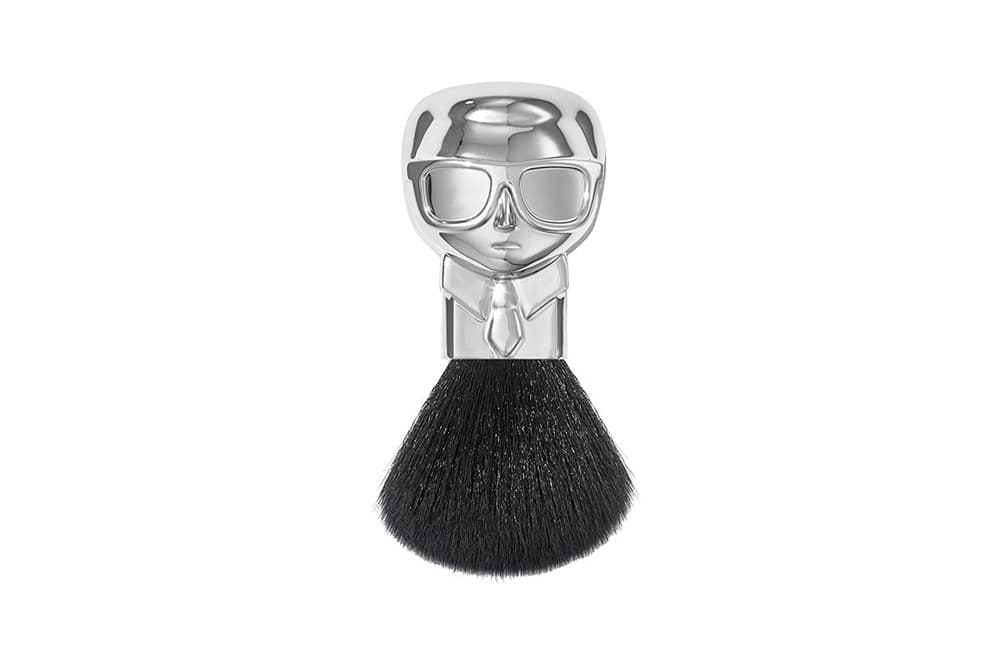 2 of 2
Beauty
Karl Lagerfeld's Exclusive Cosmetics Collection With ModelCo Is Almost Here
Featuring over 50 products.
Karl Lagerfeld's Exclusive Cosmetics Collection With ModelCo Is Almost Here
Featuring over 50 products.
Last year, Karl Lagerfeld and Australian beauty company ModelCo confirmed a cosmetics collection was in the works. Years ago, Lagerfeld designed two makeup collaborations for the makeup and cosmetic company Shu Uemura. According to Vogue Paris, the forthcoming range will include eyeshadow palettes, mascaras, brushes, lip glosses and "Lip Light" lipsticks coming with built-in LED lights and mirrors. The items will follow a theme titled "Illuminated Beauty."
In a press release, ModelCo shares that the collab is made up of more than 50 beauty products for the face, eyes and lips in addition to accessories. The packaging of the "Lip Lights," lip balm and brush sets will come with a silhouette of Lagerfeld's head, some products will feature his beloved cat Choupette.
Shelley Sullivan, founder and CEO of ModelCo shared in an official statement:
"I was honored to fuse ModelCo's beauty knowledge with one of the world's most renowned and iconic names in fashion, Karl Lagerfeld, to produce the KARL LAGERFELD + ModelCo color cosmetics collection. Each product carries ModelCo's signature innovative design. The limited edition collection is a tightly edited, highly polished range of beauty products that are suitable for all skin types."
The Karl Lagerfeld + ModelCo cosmetics collection will be available globally on May 14 at Karl Lagerfeld and ModelCo storefronts in addition to online at karl.com and at ModelCo's web store.
Take a look at the Minaudière clutch handbag alongside products and a makeup brush in the gallery above.
Share this article