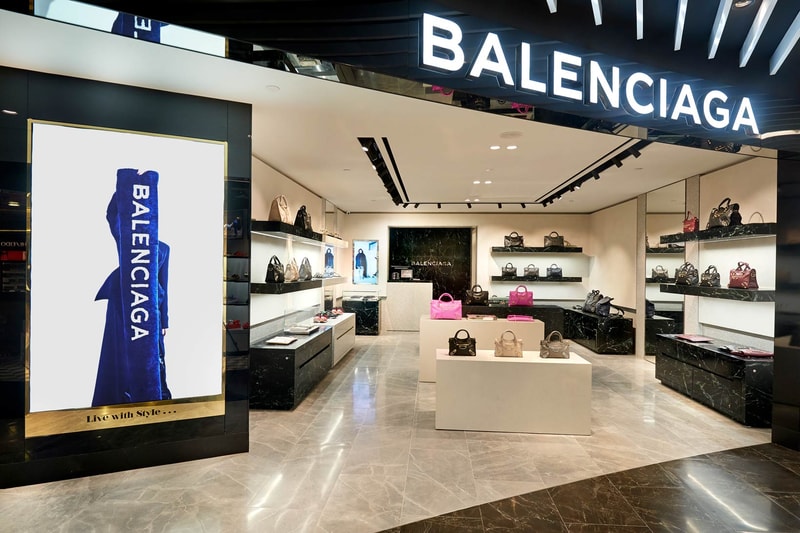 Fashion
Balenciaga Under Fire For Racial Discrimination at Paris Store
The Kering-owned label issues two apologies.
Balenciaga Under Fire For Racial Discrimination at Paris Store
The Kering-owned label issues two apologies.
Last week, Balenciaga was criticized for its treatment of shoppers at its Paris Printemps store. A short clip shows Chinese customers being forced to line up outside of the location while French shoppers were allowed to enter. After those in the queue questioned the prejudiced behavior, a scuffle broke out and Chinese customers were subsequently asked to leave the premise and not return. After the incident, Balenciaga issued a statement:
"The house of Balenciaga regrets the incident that took place yesterday morning at a department store in Paris while customers were waiting to enter its corner shop. The security staff acted immediately to restore the calm. Balenciaga sincerely apologizes to customers who were present, and reaffirms its strong commitment to respect equally all its customers."
The apology did not stop calls for the actions to be remedied. The hashtag #BoycottBalenciagaDiscriminatesChinese began to trend, resulting in a follow-up note from Balenciaga:
The House of Balenciaga is firmly committed to the values of equality and diversity, and stands strongly against any kind of discrimination. As such, the House takes the incident that happened on Wednesday April 25th at its corner shop in a Paris department store very seriously.

Working in collaboration with the department store, Balenciaga is investigating the matter thoroughly and taking steps to prevent similar reoccurrence. First given the seriousness of the incident Balenciaga has decided to temporarily suspend the management staff present during the event pending the results of this investigation. Balenciaga will take any necessary measures after the investigation is concluded.

Secondly, in order to offer to its customers a shopping experience aligned with the House's values, Balenciaga will implement a new standard, operation procedure. The House will introduce a new system for product launches and reinforce procedures for security staff, seeking to improve the experiences of all clients and limit waiting time.

Balenciaga sincerely apologizes to all Chinese customers and all other customers present at that time. The House is endeavouring to reach customers impacted by the incident in order to individually apologize. Balenciaga reiterates its utmost respect for each and every customer, and demonstrates its strong commitment to providing the highest service.
The department store also responded, sharing that a new program will be put in place to properly train staff:
We have decided to ensure that the staff receive additional training so they manage in the best way this type of situation. We will make every effort to ensure that this type of altercation does not happen again, and we want to reaffirm our commitment to providing all our customers with the best experience."
Stay tuned as the story develops and be sure to leave your thoughts on the situation below.
Share this article