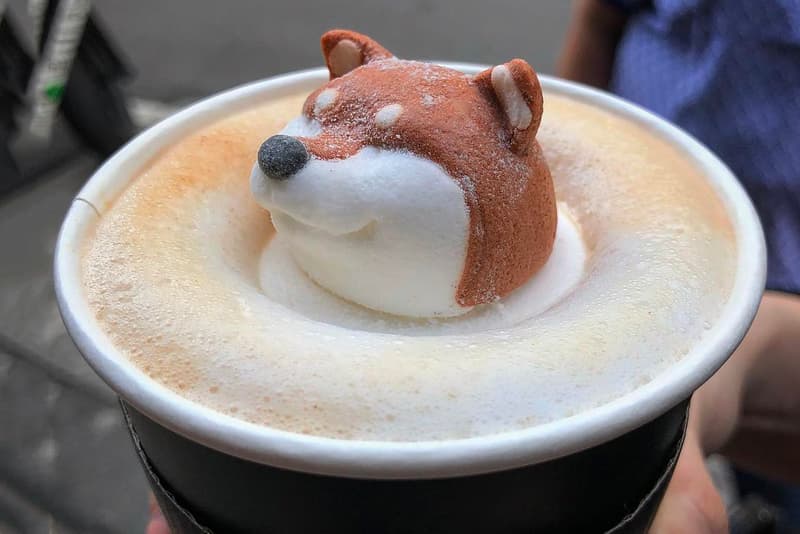 Shiba Inu Lattes Are the Latest Instagram Food Craze
Too cute to drink.
Shiba Inu lovers, you'll want to book a trip to Taiwan for these adorable, photogenic lattes. Located in Taipei's Da'an District, Mr. R Drinks is the café that recently rose to Instagram fame with its realistic Shiba latte art. Its menu offers a number of unique milk tea flavors, such as rose, matcha, sakura and even Baileys. What really attracts the crowd to the coffee shop, however, is the little pup-shaped adornment that sits atop the frothy beverage.
In case you're wondering, the miniature Shiba Inu head is actually a marshmallow, and is available in a number of colors including pastel pink, brown and black. The cute confection acts as a sweetener and provides an extra punch of flavor once blended in with the milk tea. Let's be real, though, these lattes are definitely too cute to drink.
For those who're interested, take a look at the store address below and head to Mr. R Drink's Facebook page for more information.
While you're at it, check out our roundup of 8 Instagrammable cafés every fashion lover should visit.
Mr. R Drinks
No. 69, Lane 223, Section 4, Zhongxiao East Rd, Da'an District, Taipei, Taiwan
---
Share this article