1 of 6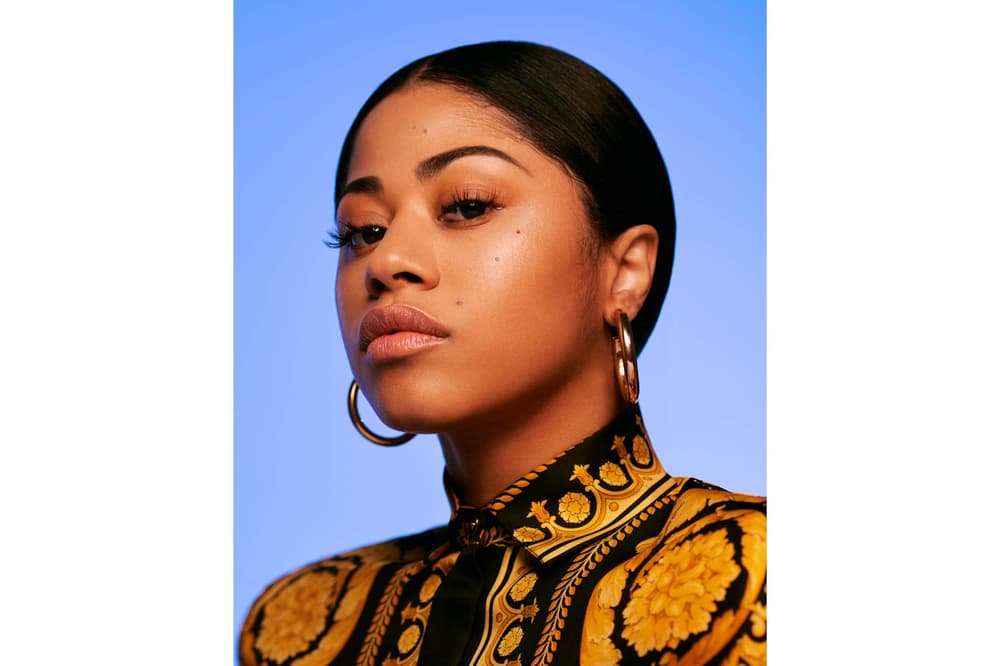 2 of 6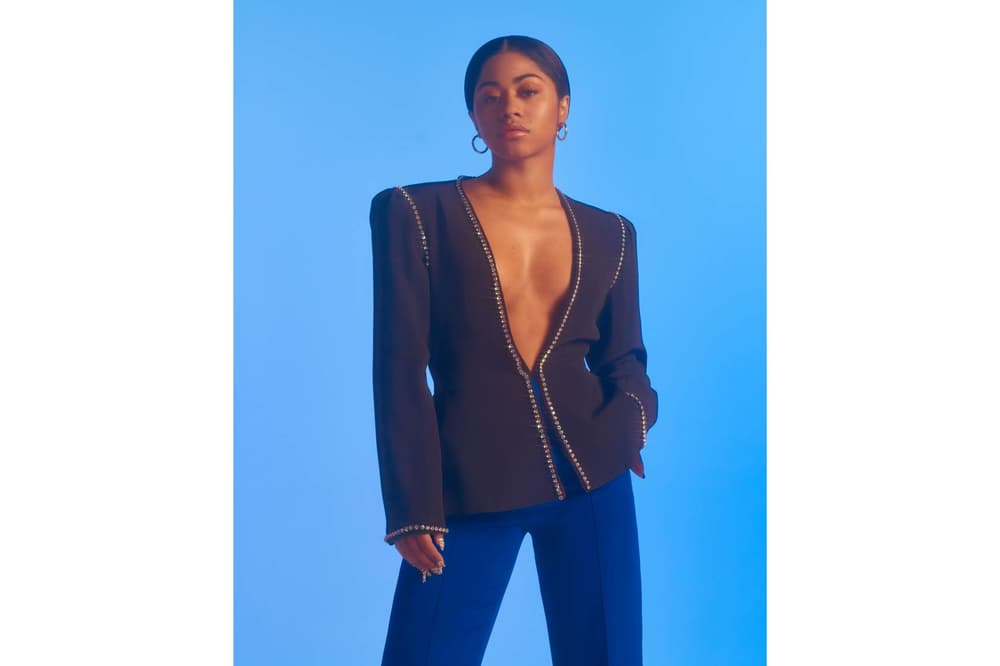 3 of 6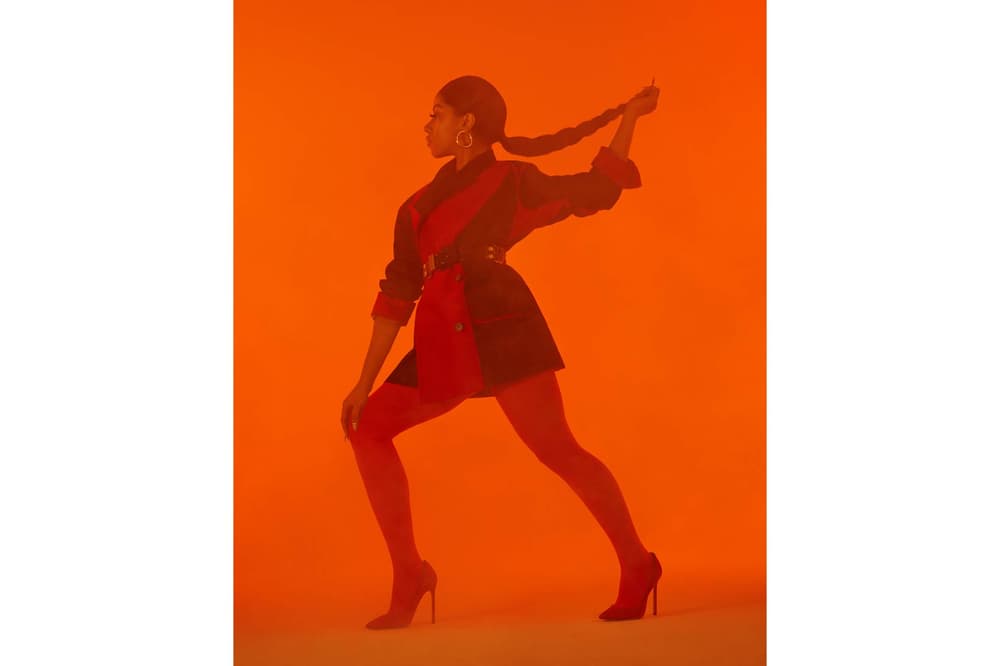 4 of 6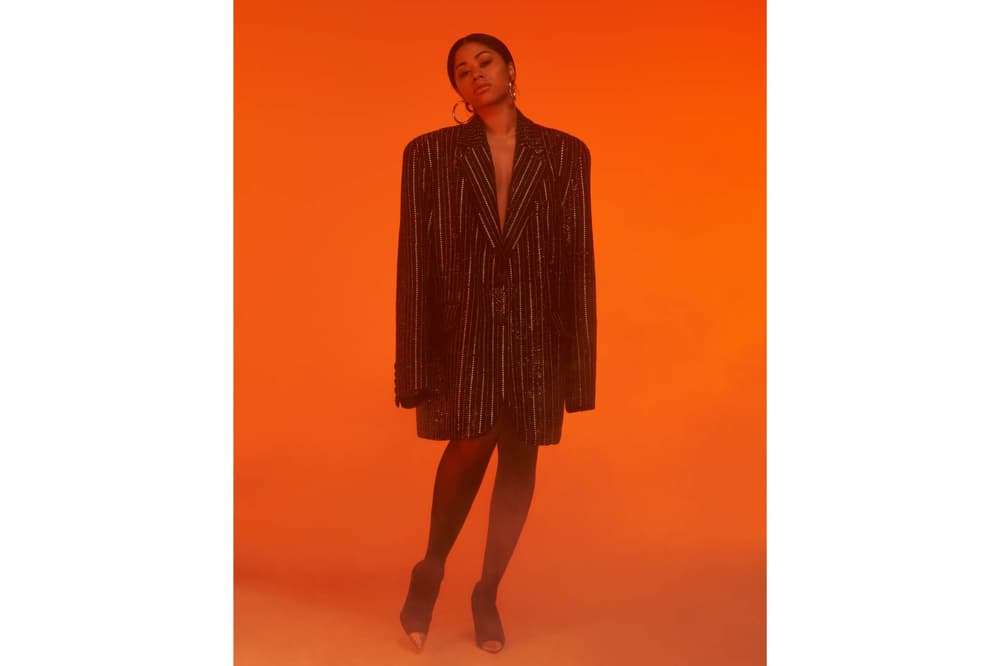 5 of 6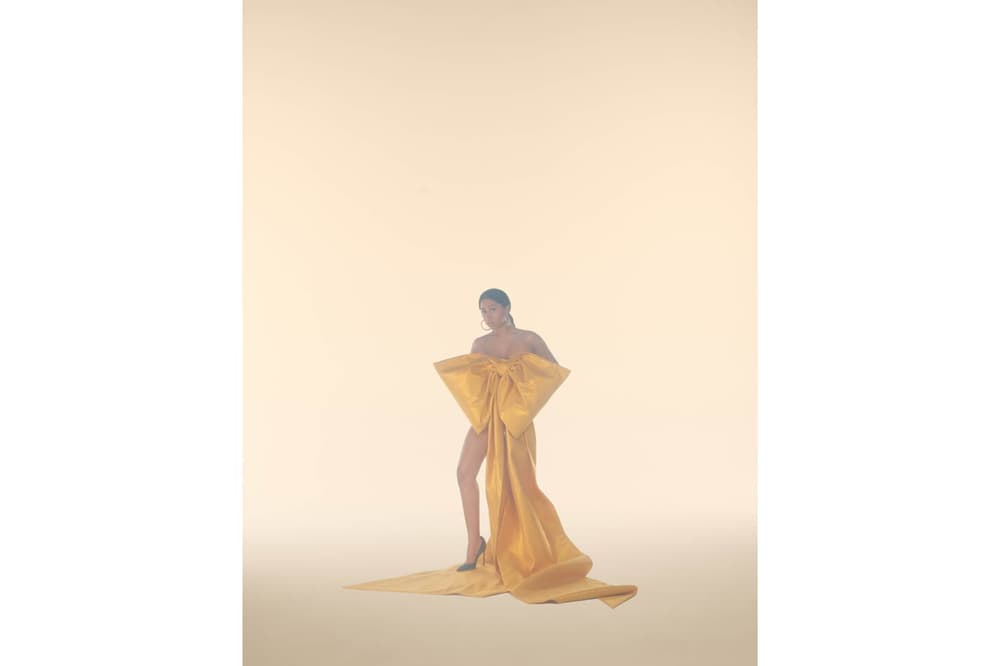 6 of 6
Fashion
Cardi B's Sister Hennessy Is Taking the Family Business to the Next Level
Watch her transform in a 'Paper' magazine shoot.
Cardi B's Sister Hennessy Is Taking the Family Business to the Next Level
Watch her transform in a 'Paper' magazine shoot.
It looks like there are two stars in the Almanzar family. Cardi B's younger sister Hennessy has taken Hollywood by storm with her vivacious personality and quick wit. Through social media and a few appearances on Love & Hip Hop, fans have come to love the 22-year-old who shares the same fashion and humor genes as her sister. In her Paper magazine spread, she sports a Gucci suit, Moschino's killer bow dress and a printed Versace shirt that all complement her small figure.
In her interview, she reflects on her sister's stardom, reality TV and sexuality. Read a few highlights from the Q&A below:
You're also protective of Cardi, which is really beautiful. I remember you responding to Azealia Banks, and defending your sister.

We grew up protecting each other, so it's just natural. We only had each other, so that's all we know. When someone is coming at her, that's just the natural thing to do. But how do I handle it after? I'm just learning to let people have their opinion without taking it personal. If I pay attention to what they say I'm going to be mad — upset all day.

Is Cardi like, "Simmer down, it's chill," and holding you back?

What we tell each other, is let's not pay these haters no attention. But it's hard because we really have big hearts. We would not want to hurt nobody else, and we wouldn't want to talk about nobody else. So, we get really sad when somebody says something mean to us because we're really good people and we have really good hearts. It just really hurts our feelings. So we just learned to let people just talk, let them have their opinions, and not take it offensive. Don't let that mess up our minds.

You went with Cardi to the Grammys. What're your thoughts on the Grammy president saying women need to "step up" if they want to compete with men?

Us women do everything. Do you know what women are capable of? We can carry a child. People don't even understand we can see the world in a whole different way. You know what… don't even get me started.

Cardi just twerked on stage like, seven months pregnant. What male rapper do you see doing that?

Right! Why do people always make it hard for us women? I think we represent breaking down barriers and doing everything that they said we couldn't. We're just proving to these men that we can do everything they think we can't do. It doesn't matter if you're stronger than us physically. We can still get everything that you can get done, plus more. They are going to eat their words very soon.

How was dealing with your sexuality and coming out, as a woman in the public eye?

Well, it was kind of hard because my mom is Caribbean and she didn't really accept it at first. It was really hard because growing up people always made it seem like you have to be with a man. But God wouldn't want people to not love each other. So why do I have to listen to what other people want? Like why would God be afraid that two people of the same gender love each other? Why do I have to be with a man because you feel like that's what I'm supposed to do? That's not what my body wants. That's not what my heart wants. That's not my happiness. I taught my family and they actually became accepting because I sat them down. I spoke to them, and told them what it is and how life works.
Keep an eye on Hennessy who will be co-designing a Fashion Nova clothing line with her sister and is currently working on several television shows. Read her full interview at Paper.
---
Share this article