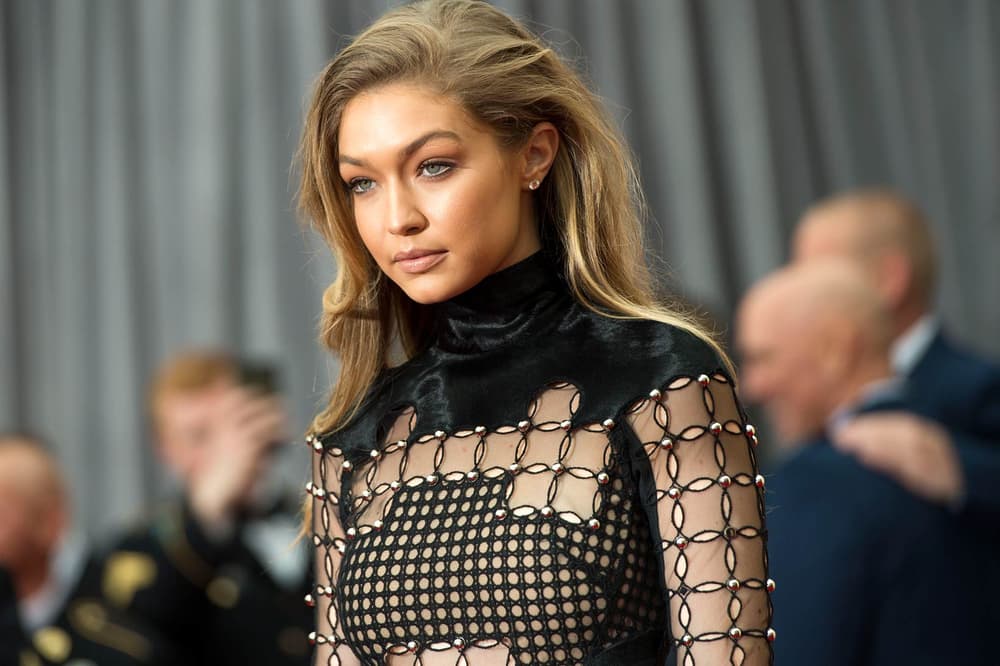 Fashion
Gigi Hadid Faces "Blackface" Controversy over 'Vogue Italia' Cover
The model is almost unrecognizable.
Gigi Hadid Faces "Blackface" Controversy over 'Vogue Italia' Cover
The model is almost unrecognizable.
Gigi Hadid and Vogue Italia have found themselves under fire for the publication's May 2018 cover. The photo in question is shot by famed fashion photographer Steven Klein, and sees the 23-year-old runway star posing with male model Justin Martin in a sequinned bodysuit and crown by Dolce & Gabbana. What gets the Internet upset, however, is the almost unrecognizable skin tone of the It-model.
Gigi received much criticism from fans after she took to Instagram to share the image on Wednesday (May 2), with many pointing out that she doesn't look like herself with the heavily darkened skin as shown on the magazine cover. "This is absolutely racist trash. Why are you photoshopping poor @gigihadid into a completely different human being. If you want a girl of darker skin tone then HIRE ONE," one user commented. Another wrote, "We went from the black issue to the black face issue." The model has since removed the photo from her account and has issued an apology via Instagram Stories:
"The bronzing and Photoshop is a style that S.Klein has done for many years and I believe was what was expected from the shoot (to show me in a different way creatively), BUT, although I understand what Vogue Italia's intentions were, it was not executed correctly, and the concerns that have been brought up are valid. I want to address this for those who were offended by the editing/retouching/coloring of the cover. Please know that things would have been different if my control of the situation was different. Regardless, I want to apologize because my intention is never to diminish those concerns or take opportunities away from anyone else, and I hope this can be an example to other magazines and teams in the future."
What are your thoughts on the debate? Let us know if the comments section below.
---
Share this article