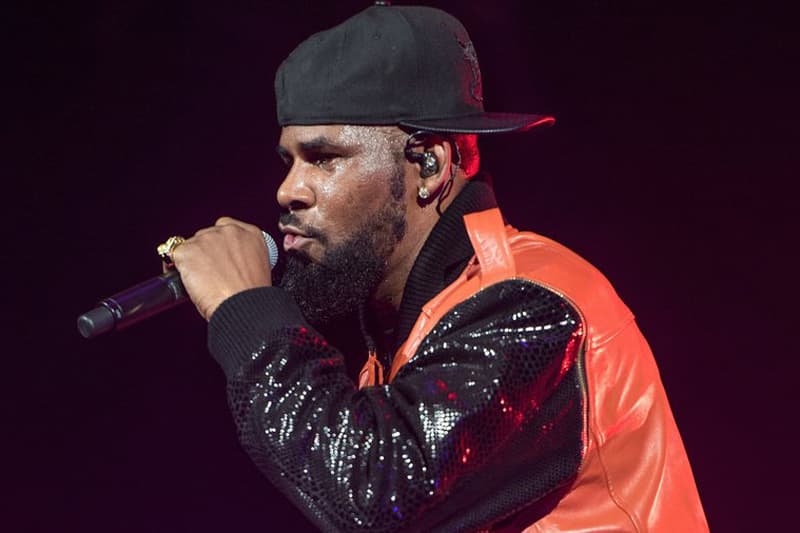 Music
R. Kelly and XXXTentacion Have Been Removed From Spotify's Playlists
A step in the right direction.
R. Kelly and XXXTentacion Have Been Removed From Spotify's Playlists
A step in the right direction.
Spotify has removed R. Kelly and XXXTentacion from its internally curated playlists. Citing a new hate content and hateful conduct policy which was released recently, the music streaming service will no longer tolerate content that "expressly and principally promotes, advocates, or incites hatred or violence against a group or individual based on characteristics, including, race, religion, gender identity, sex, ethnicity, nationality, sexual orientation, veteran status, or disability."
The new sanctions completely removed both artist's featured tracks like XXXTentacion's "SAD!" which was No. 8 on Spotify's well-known "RapCaviar" playlist. Despite the removal, both artist's albums will still be available on the streaming service's platform.
In a statement shared alongside the new policy, Spotify shares why it will no longer actively promote specific artists' music:
"We don't censor content because of an artist's or creator's behavior, but we want our editorial decisions — what we choose to program — to reflect our values. When an artist or creator does something that is especially harmful or hateful, it may affect the ways we work with or support that artist or creator."
Jonathan Prince, Spotify's VP/Head of Content and Marketplace Policy has also told Billboard:
"When we look at promotion, we look at issues around hateful conduct, where you have an artist or another creator who has done something off-platform that is so particularly out of line with our values, egregious, in a way that it becomes something that we don't want to associate ourselves with. So we've decided that in some circumstances, we may choose to not work with that artist or their content in the same way—to not program it, to not playlist it, to not do artist marketing campaigns with that artist."
R. Kelly's management team released a response via a statement to BuzzFeed News:
We appreciate Spotify for continuing to make R. Kelly's songs accessible to millions of people, although it will stop listing his songs on its official playlists.

Spotify is adopting a new "Hate Content & Hateful Conduct" policy. R. Kelly never has been accused of hate, and the lyrics he writes express love and desire.

Mr. Kelly for 30 years has sung songs about his love and passion for women. He is innocent of the false and hurtful accusations in the ongoing smear campaign against him, waged by enemies seeking a payoff. He never has been convicted of a crime, nor does he have any pending criminal charges against him.

Spotify has the right to promote whatever music it chooses, and in this case its actions are without merit. It is acting based on false and unproven allegations. It is bowing to social-media fads and picking sides in a fame-seeking dispute over matters that have nothing to do with serving customers.

Meanwhile, though, Spotify promotes numerous other artists who are convicted felons, others who have been arrested on charges of domestic violence and artists who sing lyrics that are violent and anti-women in nature.

Mr. Kelly falls into none of these categories, and it is unfortunate and shortsighted that Spotify fails to recognize this.
XXXTentacion's representatives have also responded to the Spotify news, via Pitchfork:
a response from XXXTentacion's team on Spotify's decision to remove him from playlists pic.twitter.com/ivtEDJ2yGS

— Joe Coscarelli (@joecoscarelli) May 10, 2018
Stay tuned here for further updates.
---
Share this article