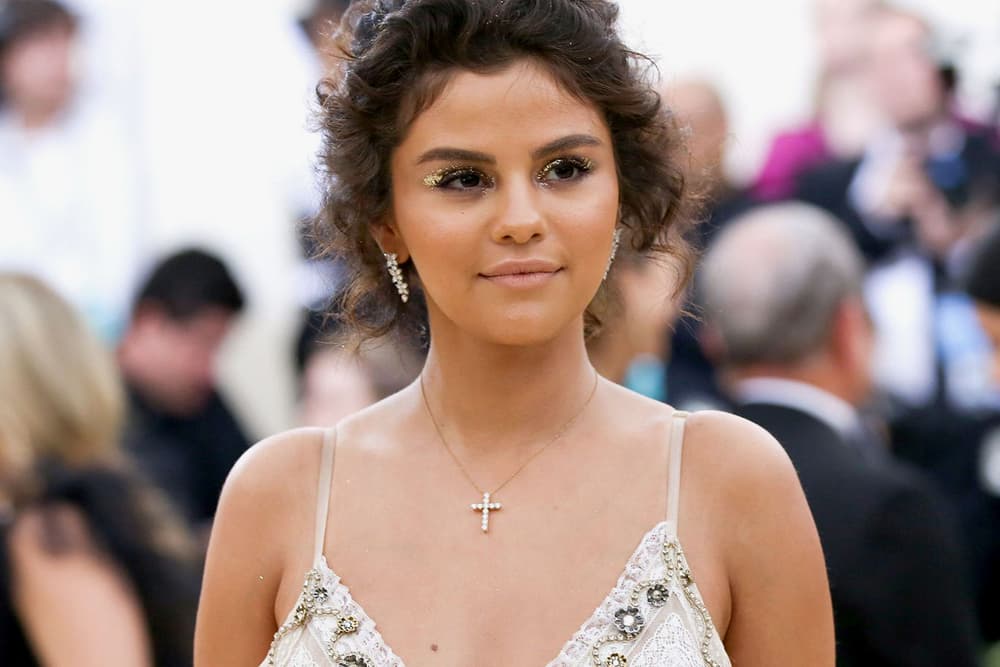 Culture
Selena Gomez Finally Responds to Her Met Gala Spray Tan Photos
The singer has received a bit of attention over her makeup.
Selena Gomez Finally Responds to Her Met Gala Spray Tan Photos
The singer has received a bit of attention over her makeup.
The Met Gala is one of those nights when suddenly the Internet becomes the harshest fashion and beauty critic. Selena Gomez is among those being ridiculed on social media at this year's red carpet extravaganza. Despite donning an angelic, sheer gown from Coach to the party of the year, the singer and actress finds herself drowned in criticism online for the makeup look she wore. To be more exact, her rather intense spray tan application.
As Harper's Bazaar reports, while Selena's outfit is meant to be inspired by Queen Esther in the bible, numerous Twitter users compared her look to Ross from the sitcom Friends. "Why is Selena Gomez looking like Ross when he got a spray tan? #MetGala," one comments. Another writes, "it might just be the lighting but Selena Gomez looks like a first year who just discovered fake tan and caked herself in a whole bottle of cocoa brown on her way to her first disco."
Selena had remained quiet about the whole situation until earlier today, she finally addressed her Met Gala photos on Instagram. The video, which sees the 25-year-old star running fervently towards her car, is captioned: "Me when I saw my pictures from MET (shrugging emoji)."
What are your thoughts on Selena Gomez's Met Gala fake tan? Let us know in the comments section below.
#MetGala
Selena Gomez looks like Ross in that episode when he got too tanned ??? pic.twitter.com/NKAPKuc3HU

— elena (@Strippevd) May 8, 2018
it might just be the lighting but Selena Gomez looks like a first year who just discovered fake tan and caked herself in a whole bottle of cocoa brown on her way to her first disco pic.twitter.com/V4fJqITeje

— rachel (@rrrachelsarah) May 7, 2018
Why is Selena Gomez looking like Ross when he got a spray tan? #MetGala

— Elena (@Elena_garciaaa) May 8, 2018
Share this article