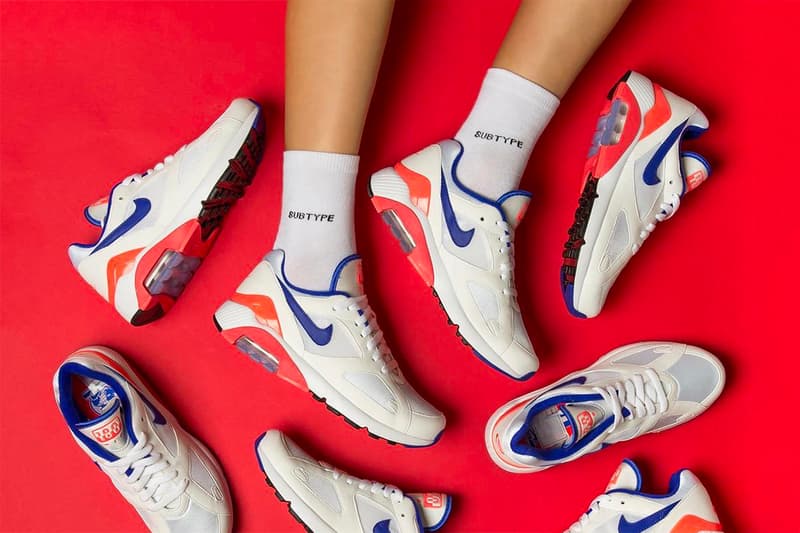 Footwear
Sole Searching: The 6 Best Stores for Shopping Women's Sneakers in Australia
Ladies unite in the Down Under.
Sole Searching: The 6 Best Stores for Shopping Women's Sneakers in Australia
Ladies unite in the Down Under.
After highlighting stores in North America and Europe, we've circled up on the female sneaker scene in Australia as part of our "Sole Searching" series. Thanks to a number of different business' push towards equality in the sneaker community, we're finding that the sizable clientele is finally being supported through brick and mortar stores. Even though the journey to fill the void has been a slow one, Australian sneaker boutiques have done an exceptional job in creating suitable market offerings for ladies over the past few years. We can also give credit to those who have voiced their opinions about sexism, lack of product, size runs, colorways and designers in the past. Because of you, we're making headway in sneaker culture.
Read on to discover our Down Under favourites that you'll need to hit up.
Sole Finess
As Australia's first shopping destination dedicated to women's sneakers, Sole Finess offers some of the best ladies-only footwear as well as a selection of cozy apparel and accessories. From Vans collaborations to women's exclusive PUMA silhouettes, the retailer has got its customers (or rather, the Honeys) covered. The shop's Instagram also serves up major style inspo, so make sure you hit follow. Sneakerheads can shop their favorite picks at Sole Finess' website as well as in-store at the boutique's brick-and-mortar location in Melbourne.
Address: 358A Smith Street, Collingwood, Victoria 3066 Australia
Sneakerboy
Despite its name, Sneakerboy actually has an impressive selection of luxury women's sneakers. The boutique sells exclusively high-end designer brands including Balenciaga, Raf Simons, Valentino, Alexander McQueen and Common Projects. Another reason to get excited about this shop is due to its limited-edition collaborations with brands such as adidas, Reebok and Nike. Your experience in Sneakerboy will be nothing short of premium customer service while feeling like you've entered into a futuristic odyssey of sorts.
Address: 3 Temperance Ln, Sydney NSW 2000, Australia
Subtype
Subtype offers a uniquely curated selection of sneakers that is complemented by a small array of top-quality apparel. The store aims to create a gallery-like experience that showcases only the best of the best. What's special about this boutique is that it doesn't want Australia to be limited in its sneaker offerings compared to Europe and America, so they've pushed aside obstacles to bring in a global selection — of course this is all while fostering the local scene.
Address: 2/3 Palings Lane, Sydney NSW 2000, Australia
Above the Clouds
This sneaker shop speaks to a way of life beyond just the latest trends by providing sneakers, streetwear and accessories from around the globe. This might be a refreshing concept if you're about bringing it back to the basics. If you're into a simplistic atmosphere and are in need of a restock on the essentials, Above the Clouds is just about all you need.
Address: 205 Oxford St, Darlinghurst NSW 2010, Australia
Sole Mate Sneaker Boutique
Sole Mate is not only a boutique that is regularly one of the first to stock new collections, but it doubles as a consignment store. It offesr rare selections allowing shoppers to get their hands on limited-editions and one-off collectibles. If you're looking to stand out from the rest, then Sole Mate has just become your new best friend by offering shoes you wouldn't be able to purchase anywhere else. The store also stocks several brands including Nike, Saucony, Le Coq Sportif, Lacoste and Diadora.
Address: 16b/501 George St, Sydney NSW 2000, Australia
Hype DC
Hype DC is one of the longest living sneaker shops in Australia and specializes in both ends of the spectrum — premium short run releases as well as timeless classics. With over 50 locations country-wide, you can bet that you'll never be far from one of its gallery-inspired spaces. The shop takes pride in preserving its key elements that set it apart from other Australian retailers. If you happen upon any Hype DC store, you can discover for yourself that it is truly premium, limited and exclusive.
Address:  Queen Victoria Building, 50/455 George St, Sydney NSW 2000, Australia
Editor

Teresa Lam/Hypebae
---
Share this article