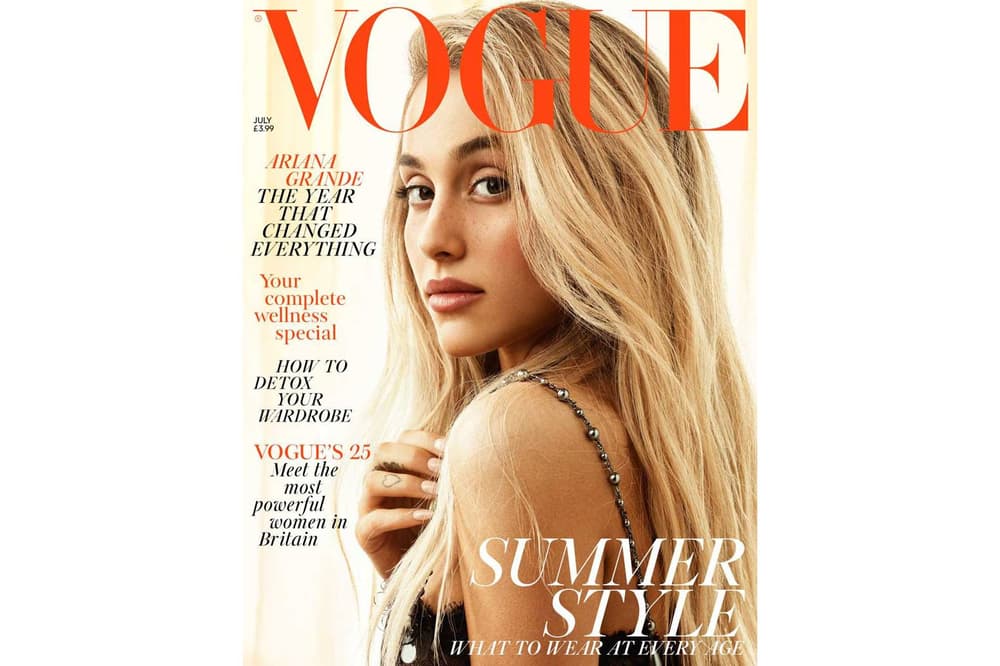 Fashion
Ariana Grande Opens up About Manchester Bombing & Anxiety in New British 'Vogue' Interview
Peep her new look.
Ariana Grande Opens up About Manchester Bombing & Anxiety in New British 'Vogue' Interview
Peep her new look.
British Vogue has tapped pop star Ariana Grande for its July 2018 cover. Editor-in-chief Edward Enninful revealed the cover image via Instagram where we see Grande in a new look. She trades her silver locks for dirty blonde hair which she wears in effortlessly waves. She wears Chanel's Fall/Winter 2018 black lace dress also showcasing her heart finger tattoo.
To accompany her cover shoot she sat down for an interview where she speaks about her experiences over the last year including the Manchester bombing:
"It's hard to talk about because so many people have suffered such severe, tremendous loss. But, yeah, it's a real thing. I know those families and my fans, and everyone there experienced a tremendous amount of it as well. Time is the biggest thing. I feel like I shouldn't even be talking about my own experience – like I shouldn't even say anything. I don't think I'll ever know how to talk about it and not cry."
Her fourth studio album Sweetener is led by comeback single "No Tears Left to Cry" where she explores new topics. She shares her thoughts on her mind state following her 2017 tour:
"I think a lot of people have anxiety, especially right now. My anxiety has anxiety… I've always had anxiety. I've never really spoken about it because I thought everyone had it, but when I got home from tour it was the most severe I think it's ever been."
Fans will be able to read the full interview with Ariana when this issue hits the stands on June 8. Take a look at the cover above.
Share this article