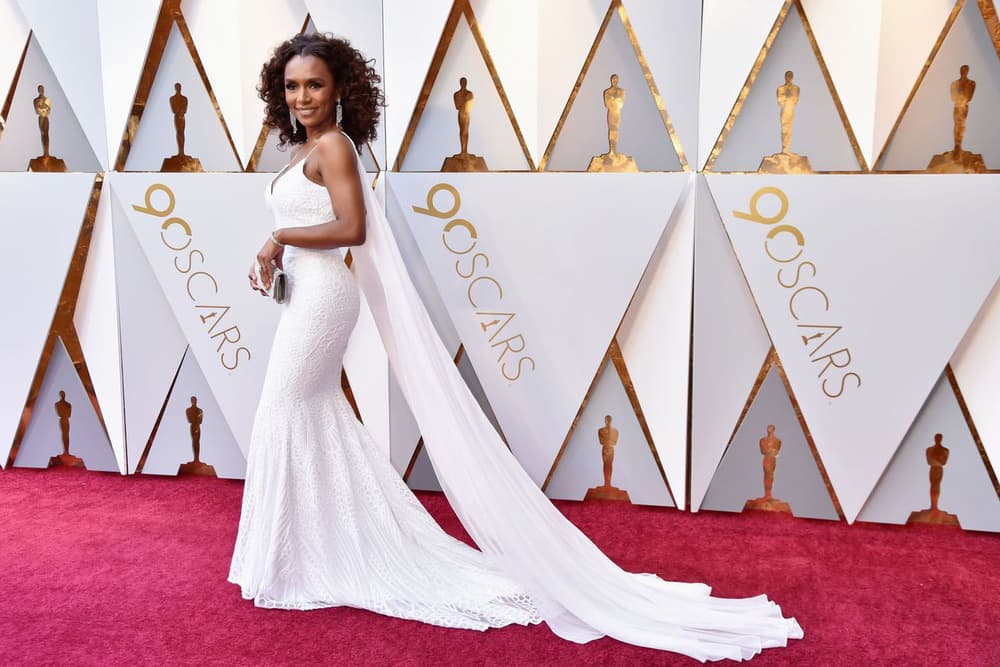 Culture
Our Five Favorite Instagram Accounts This Week: LGBTQ Stars We Love
Artists and creators making an impact.
Our Five Favorite Instagram Accounts This Week: LGBTQ Stars We Love
Artists and creators making an impact.
In celebration of Pride Month, we're highlighting our top LGBTQ icons who we've had our eyes on for our latest Instagram roundup. Among the five names, we're featuring New York Times best-selling author and the producer of FX's new show Pose, Janet Mock, as well as creator of Showtime's critically acclaimed show The Chi, Lena Waithe. Our roundup focuses on queer and trans people who have charted a path for themselves in the arts. In today's political realm, it isn't easy to walk and live in one's truth, but these stars are inspiring many by breaking glass ceilings every single day.
Bio: "NYT bestselling author of two REDEFINING REALNESS & SURPASSING CERTAINTY • Host of NEVER BEFORE podcast • Writer/Producer/Director for @PoseOnFX"
HYPEBAE Pick: Janet Mock has been generating discussions and creating space for young trans people for years. Back in 2014, her first biography Redefining Realness started a nationwide conversation on her trans journey and debuted on the New York Times bestsellers list. Last year, Mock spoke on stage at the Women's March on Washington about inclusivity and intersectionality. Swipe through her page for her work, custom gowns and more.
Bio: "#TransIsBeautiful"
HYPEBAE Pick: Laverne Cox first burst onto the scene back in 2010 when Netflix debuted its scripted series, Orange Is the New Black. Since then the Emmy Award-winning actress has gone on to write, produce and star in VH1's Transform Me and has won the Stephen F. Kolzak Award on behalf of GLAAD. Check out Laverne's account for details on her current projects, her glamorous looks and more.
Bio: "Chicagoan. Writer. Producer. Shit talker. Actor. In that order."
HYPEBAE Pick: Lena Waithe has been on our radar ever since she served as producer of the film Dear White People in 2010. Following up on this role, the talented writer and creative has received an Emmy Award for her acting role in Netflix's Master of None and presented her hit show which depicts her hometown Chicago, The Chi. Follow Lena's profile for a highlight reel of her press and more.
Bio: "'the queer disco diva of our dreams!'— @outmagazine. DISCO DONNA SUMMER IN @donnasummerbway #TonyNominee2018"
HYPEBAE Pick: Tony-nominated actress and singer Ariana DeBose is a rising star who previously starred in Broadway's Hamilton. Currently she plays Disco Donna in Summer: The Donna Summer Musical which began playing in New York earlier in April. The openly queer talent has risen up the ranks following starring in The Bronx Tale and different acting roles in the past. Take a look at her page for a glimpse into her ultra-busy life.
Bio: "#SoldierOfLove"
HYPEBAE Pick: Leyna Bloom is currently an emerging model who has organically built her social media following over the past few years. Last year she became the first openly trans model of color to appear in an issue of Vogue India. In recent months, she has spoken in detail about the adversity she faces in the modeling industry due to identifying as a part of the trans community.
Share this article