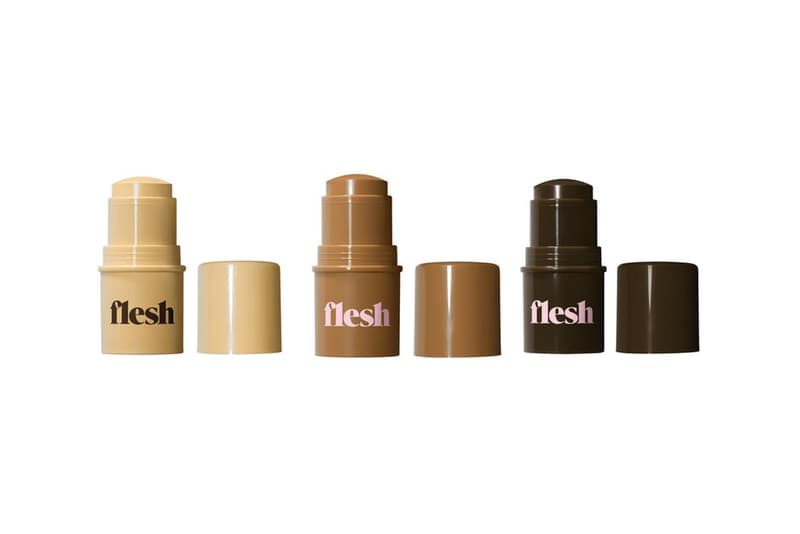 Beauty
Revlon Announces Flesh, a Makeup Brand Launching Soon With 40 Foundation Shades
Created in partnership with 'Allure' founder Linda Wells.
Revlon Announces Flesh, a Makeup Brand Launching Soon With 40 Foundation Shades
Created in partnership with 'Allure' founder Linda Wells.
Flesh, a new makeup range is setting out to shake up the beauty industry one shade at a time. A popular discussion amongst makeup lovers following Rihanna's Fenty Beauty drop of 40 shades of foundation isn't going anywhere — when will brand's fully embrace that shade inclusivity isn't merely a trend? Interestingly enough, Flesh is being brought to fruition by Revlon and Linda Wells, the current Chief Creative Officer at the cosmetics company and founder of Allure.
According to Bustle, the beauty brand will include 40 foundation shade sticks. This sets in stone the idea that consumers are now setting a precedent by only supporting companies which provide diverse tones. Not only is Flesh providing a wide range of shades, the cosmetics line also was created to be worn seamlessly no matter one's complexion color.
Flesh will be available to purchase on Ulta's web store on June 24 and in-store on July 8.
For more beauty news, take a look at Tarte's newly announced foundation lineup which has dropped recently in 40 shades.
Share this article