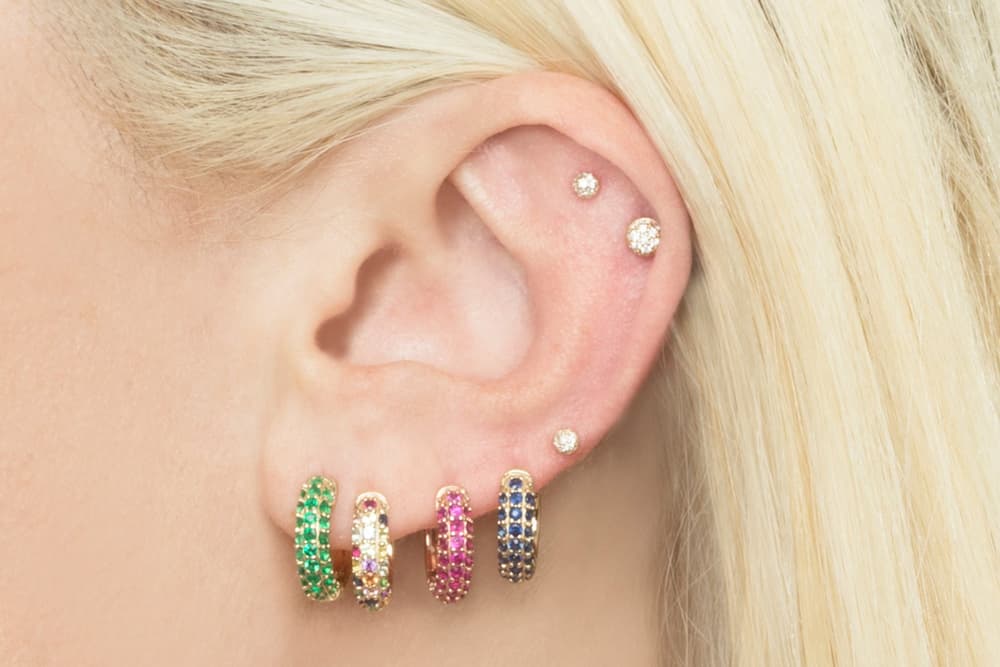 Fashion
Here's Why I Started Saving up for This Pricey Hoop Earring
This week's "Editor's Pick" is golden and luxe.
Here's Why I Started Saving up for This Pricey Hoop Earring
This week's "Editor's Pick" is golden and luxe.
I'm an earring lover. When I was in college, I remember always wearing a different pair of earrings every single day. But now that I'm in my "adulting" phase I think it's important to tone things down a bit. Don't get me wrong, I'm still that person that wears expressive pieces every now and then. Since I usually perk up whenever I hear or read about new accessories brands, when I came across California label The Last Line a few years back, I vowed to stay up to date on its happenings. After getting my third ear piercing recently (yes, I only had the regular two ear piercings), I kept finding myself going back to their Instagram. Needless to say, I was sold when I found the brand's Ruby Pave Wide Hoop Earring in 14K yellow gold. Keep reading to find out why I started saving up for this head-turning pick.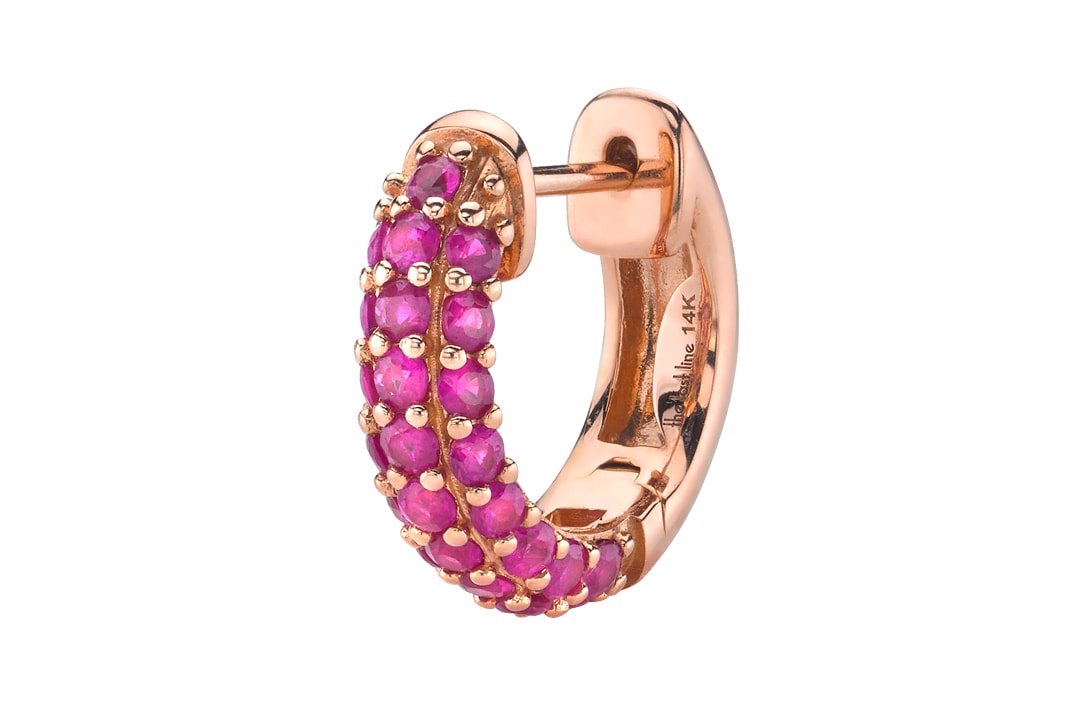 WHAT IS IT: The Last Line Ruby Pave Wide Hoop Earring in 14K yellow gold
WHY IT'S WORTH THE HYPE: Full disclosure, I've seen The Last Line's products in real life and they do not disappoint. Some jewelry companies pieces look great online, but when you see them with your own eyes, you wonder why your eyes tricked you. With this West Coast-based line, that's far from the truth — they are just as luxe-looking in person.
What honestly reeled me in with the design of the earring is the fact that all my glamorous, pink-filled childhood dreams would be coming true when I decide to pull the trigger on these. I love the easy, snap closure paired with the countless gems in my birthstone — rubies. I'm also a sucker for anything pink since it's my favorite color, so that major detail also convinced me to begin saving up rather than missing out on a true statement piece. With my new ear piercing, I've been dreaming up a variety of new accessory pairings, and this purchase will start me on my creative path.
WHERE YOU CAN FIND IT: You can pre-order the Ruby Pave Wide Hoop Earring at The Last Line's web store for $549 USD.
---
Share this article