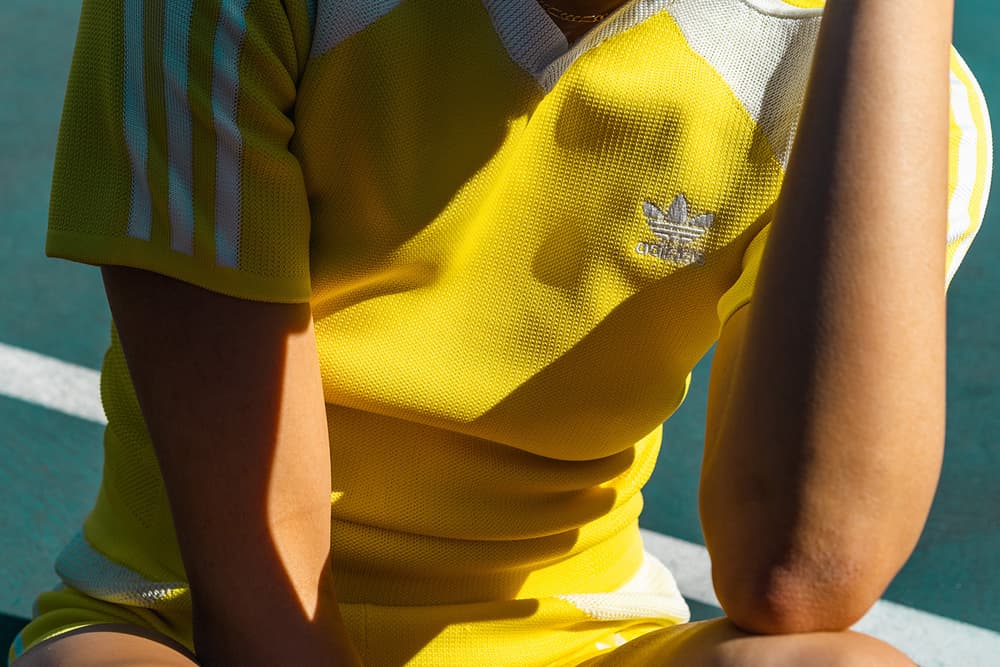 1 of 2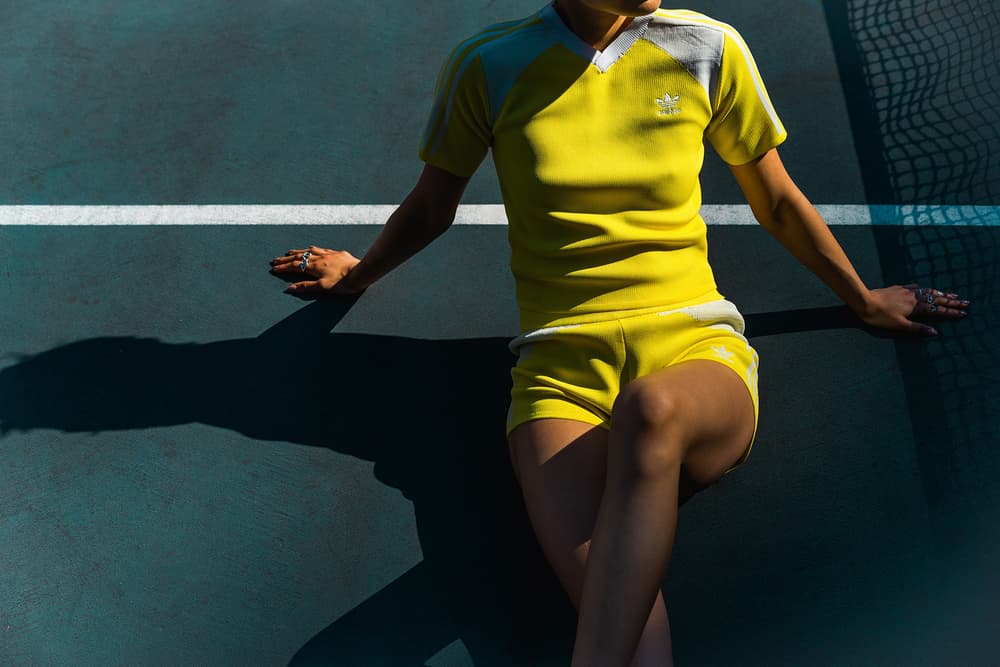 2 of 2
Fashion
Danielle Cathari Is the Designer Making adidas Originals Rethink Tracksuits
Her story is a triumph in womenswear and women in design.
Danielle Cathari Is the Designer Making adidas Originals Rethink Tracksuits
Her story is a triumph in womenswear and women in design.
Tracksuits are Danielle Cathari's thing – dating back to gymnastics classes in her youth. It is a love story born in the '90s that continued on to her education at the Amsterdam Fashion Institute and what she presented at VFiles' Fall 2018 show. Her reconstructed and deconstructed tracksuits would be introduced to adidas Originals that months later, saw a collaboration make its debut at NYFW.
Kendall Jenner was the collection's muse, and the iconic Three Stripes would turn up on tracksuits dreamed up by Cathari that stood to represent a triumph in womenswear, and women in design. The collection released in drops over spring, with the latest presented in our editorial.
Read our interview with Danielle Cathari and adidas Originals Design Director Raffaella Barbey below.
Danielle Cathari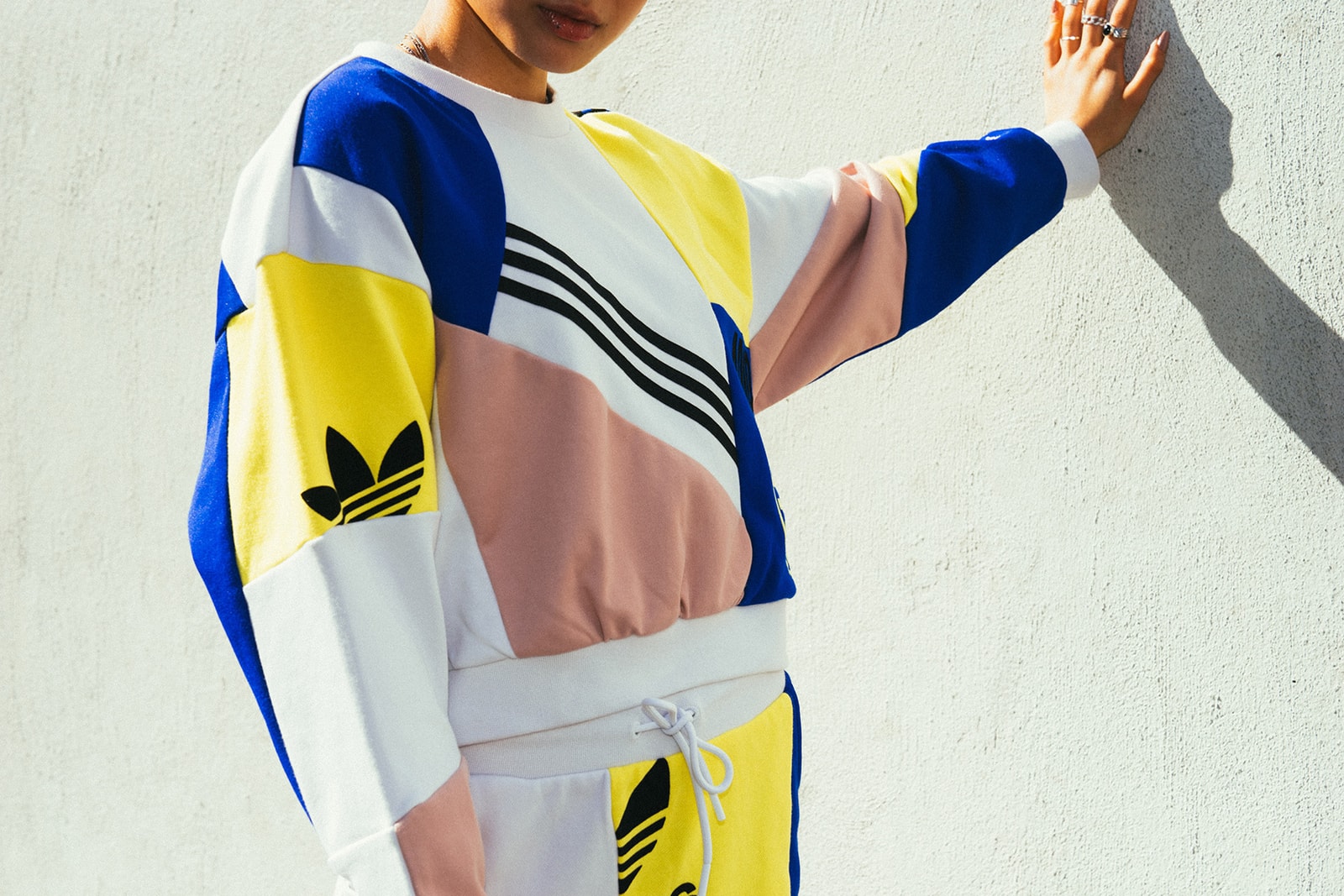 Talk about a complete circle. Why was it always tracksuits?
It's actually even more of a full circle than most people realize. I wore adidas tracksuits my entire childhood for gymnastics classes and even when I quit 12 years later, I have continued to wear tracksuits to this day.
What is your design philosophy?
I focus quite strongly on contrast and deconstruction – those together make up my design DNA and I think are super apparent in every single piece in this collection.
You had previously said that it started with the classic '90s adidas look. What made that decade so iconic in your opinion?
I love the sense of ease and comfort in the way people dressed them. There's something about that which is so relevant today and why I think the style is resonating again so strongly with our generation.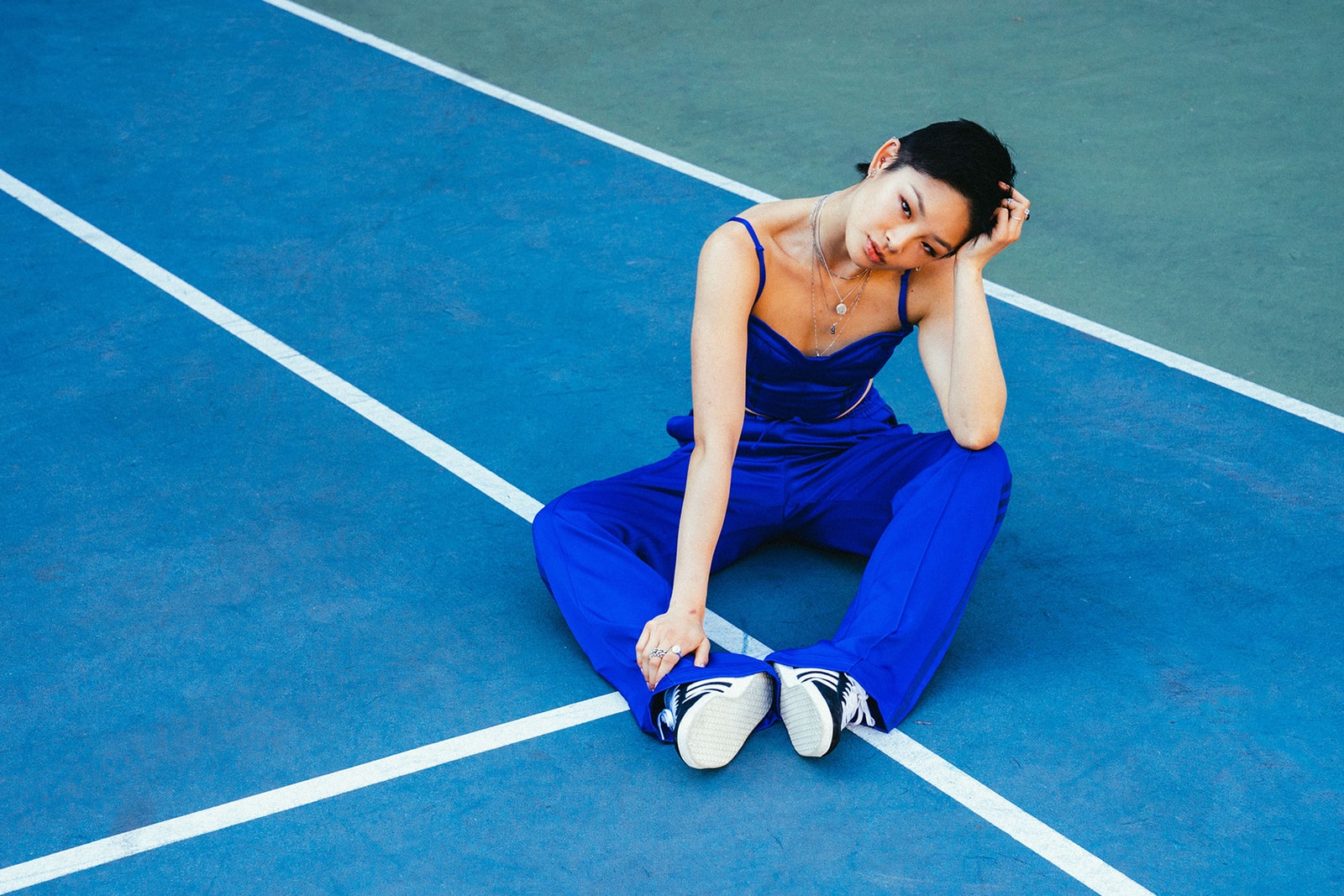 How did you approach your signature reconstruction and deconstruction process in keeping in line with adidas' aesthetic?
I approached it in more or less a similar way that I always have! adidas was so collaborative and really let me do my own thing. My interpretation of its iconic tracksuit is what originally caught their interest, and we just went from there.
What was there a large learning curve working with adidas Originals?
Definitely. The whole team was super supportive of me throughout, and I learned a ton about the way the industry works in a short amount of time. Fashion school gave me the fundamentals of design, but adi taught me about production, distribution, marketing and how many aspects really go into making something like this a reality.
Why was Kendall Jenner your muse?
adidas introduced us pretty early in the process of working with them and we just hit it off – we're really similar in a lot of ways and I really respected how she's not afraid to be herself. We have similar styles, and both love that '90s-vibe so it just felt like hanging out with a friend, not work.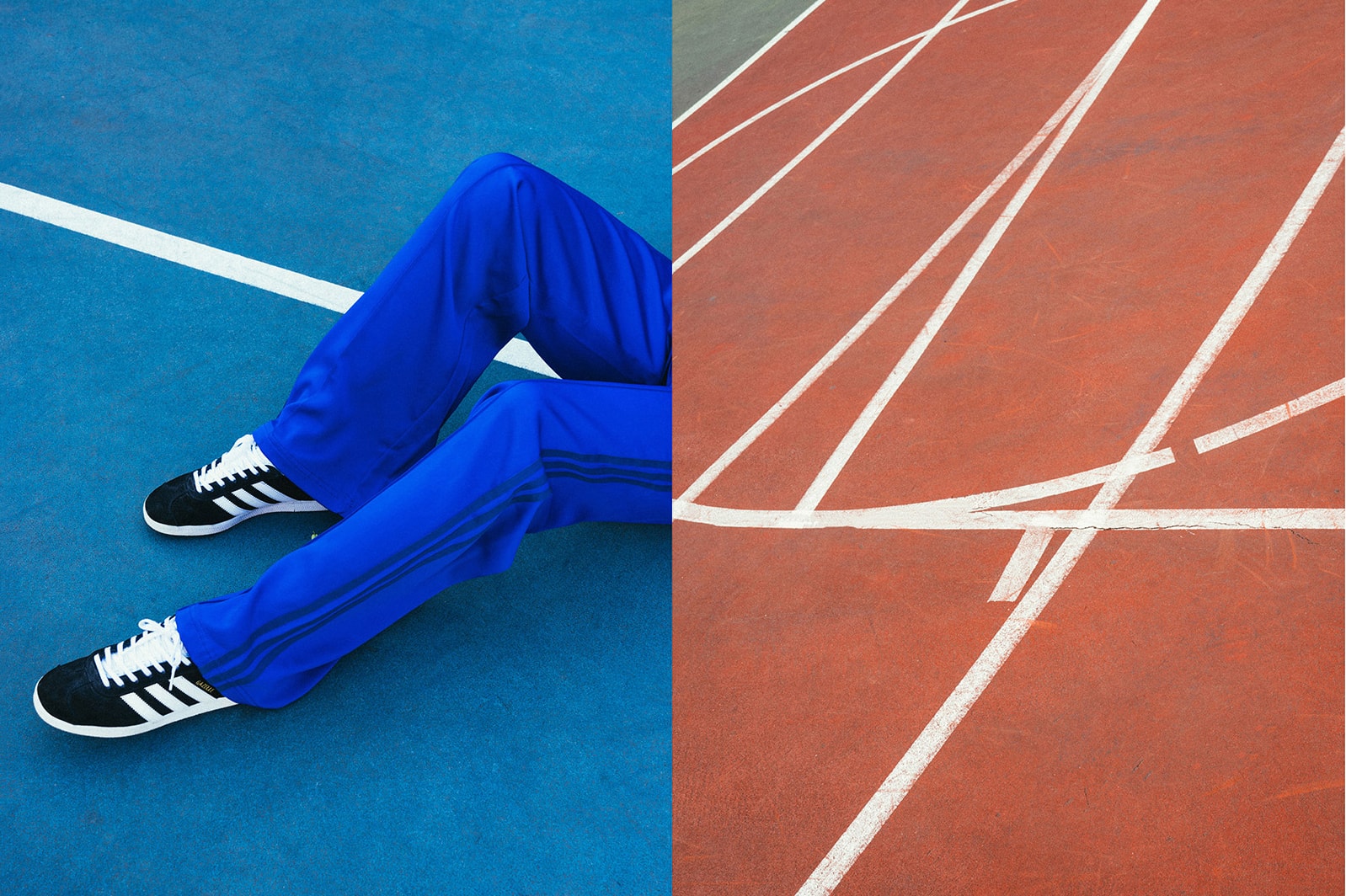 What are the designs meant to inspire in women?
I hope anyone can wear the collection, and feel like the strongest version of themselves. I want people to make the pieces their own.
Raffaella Barbey – adidas Originals Design Director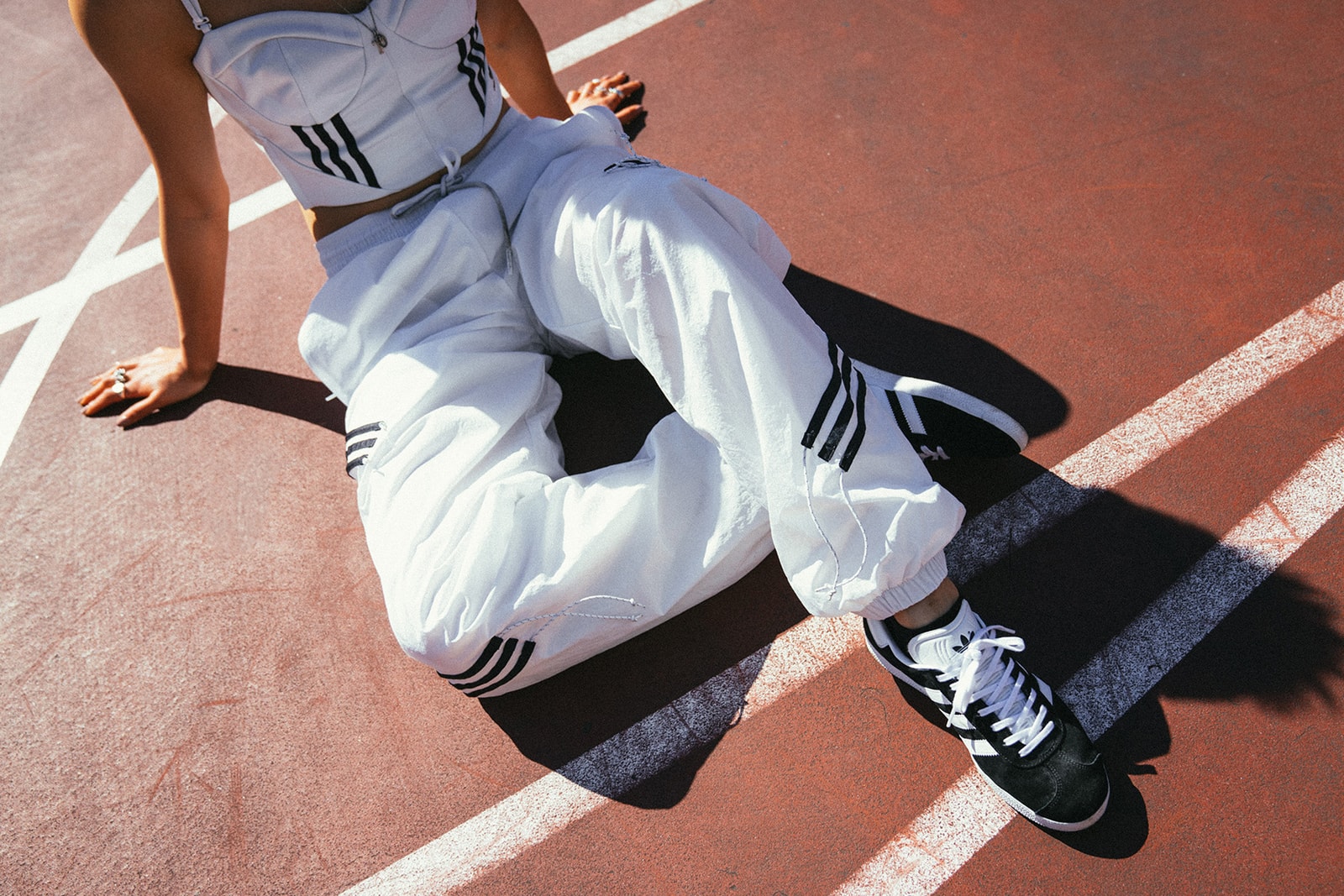 Why was Danielle Cathari a designer who adidas Originals wanted to collaborate with?
Danielle's design language of remastering our iconic tracksuits, brought in a fresh and new interpretation of our classic pieces. Showcasing such love for the brand through her lens and design aesthetic would ensure a strong partnership.
Was there a void in adidas Originals that Danielle bridged?
We are always looking for new ways to excite and create a strong collection for our consumer and that is exactly what Danielle delivered. Her collection presents a modern take on classic Originals icons, reimagined with new shapes and proportions that stay true to us as a brand, exuding a bold confidence through each piece as well as creating powerful looks.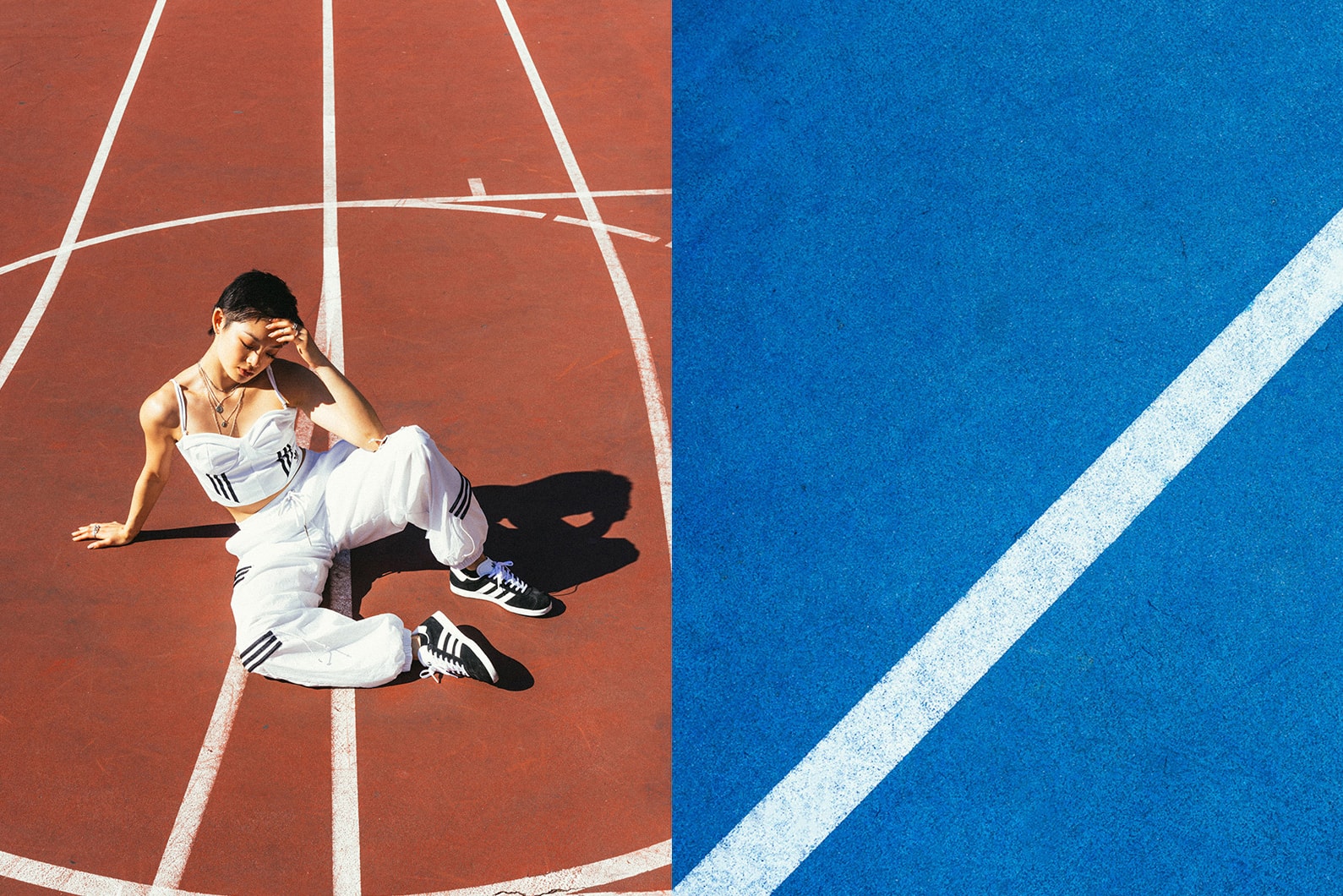 Do you consider the collaboration a triumph in womenswear and women in design?
I think it is a new shift in mindset. We recognize there is not just one specific type of female we are designing for, that women are never just one thing. This collection really embodies that, which yes, is a triumph. We constantly seek to inspire and empower the next generation of creators and give them a platform to express themselves by pushing the bounds of creativity. It's great to see a young female designer, as a designer myself, being celebrate and recognized for her talent.
What are the designs meant to inspire in women?
A fun vibrant collection that is the perfect blend between heritage and current, representing a new standard in women's streetwear.
What is the next chapter in adidas Originals story?
As a brand, we will continue to celebrate individuality and champion a collaborative spirit to authentically connect with the creative community.
Producer

Lily Chen
Photographer

Eddie Lee/Hypebae
Model

Joyce Mao
---
Share this article