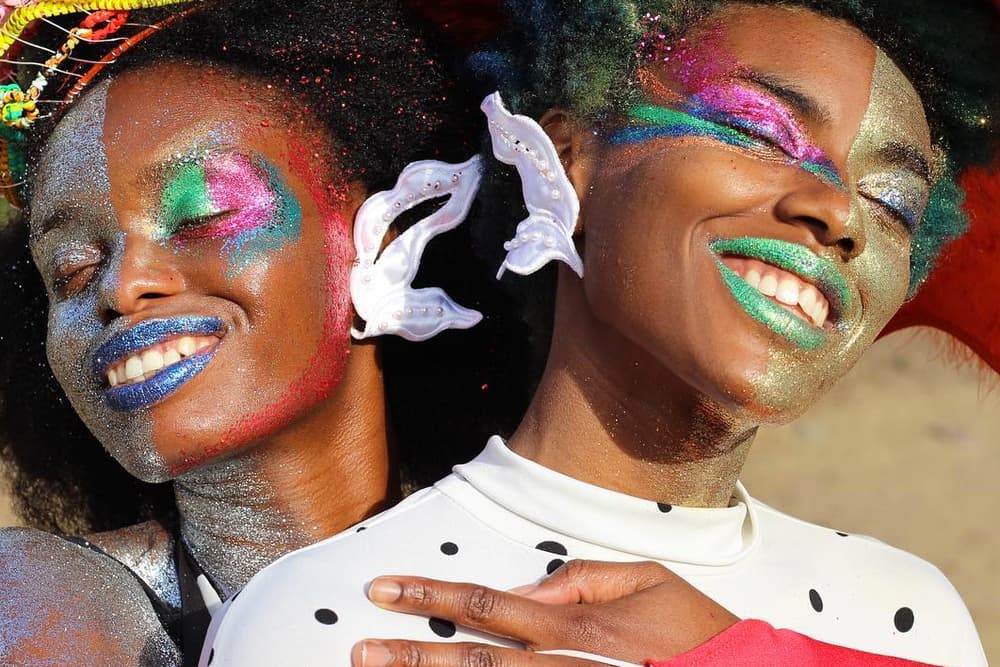 Here Are 5 Biodegradable Festival Beauty Items You Need
All our must-haves.
Festival season is well upon us and the question of what beauty items to use and bring with you pops up. Look no further, because we've put together a round up of five beauty items to take with you to your next festival – and the best part is that the products are not only top notch, but they are also biodegradable. If you would like to dance the night away, adjust your besties flower crown and stand out from crowd, all whilst doing good for the planet then keep reading for the five must-know products.
Price: $50 USD at Bioglitz.
Glitter is a must for any festival, and Bioglitz has found a formula that isn't going to harm the environment or your skin. The special film used to make the glitter is sourced from trees, and is compostable and biodegrades in sea water. Add some sparkle to your eyeshadow, get creative with some face paint or just adorn your entire body until you're completely dripping in glitter – the possibilities are endless. Like the brand's to 'Shine Responsibly and Sustainably', go ahead and glow!
Price: $12.06 USD online at Content Beauty. 
When you're outside all day dry lips are bound to happen, but this product right here is a cure. The shea butter BYBI beauty's plumping lip balm helps seal in moisture, whilst the grape seed helps to nourish chapped lips. But that's not all – the combination of peppermint and blood orange essential oils help stimulate the blood flow in your lips, causing a subtle swelling that plumps your lips. This lovely lip balm is housed in a sugar cane made tube that is both Instagram worthy and biodegradable.
Price: $5.99 USD at Target.
According to the Skincare Bible, you should double cleanse. However, you might not be close to sink or have the energy to when you're at a festival, so this is the next best thing. Yes To has a fantastic range of facial wipes that are made with compostable cloth sourced from sustainable wood, and this one contains vitamin enriched kale to help nourish your skin.
Price: $20 USD at Kesterblack.
Water permeable, 10-free and chip resistant – this nail polish ticks all the boxes and more. Kester Black's rose rold color screams festival and is made with biodegradable glitter. The brand prides themselves on being halal, cruelty free, vegan and carbon neutral company, so it's safe to say there is no other nail polish brand out there that will make you look and feel this good.
Price: $30 USD at Pangea Organics
Glowing, soft and hydrated skin is the best way forward, and Pangea Organics' oil delivers on all fronts. With its vitamin enriched formula packed with fatty acids, the lavender helps soothe tired and tense muscles, so it an absolute must for festival goers waiting all day to see their favorite acts. The cardamom also gives off a subtle fragrance, leaving you feeling rejuvenated and uplifted. As a plus, Pangea Organics were early adopters of biodegradable packaging, so you can feel good about purchasing products from the sustainable label. 
Editor

Tora Northman/Hypebae
---
Share this article