"Zombie Mask" Is the Scarily Good Skincare Trend Taking over the Beauty-Sphere
Proceed with caution – you won't be able to recognize yourself when using these masks.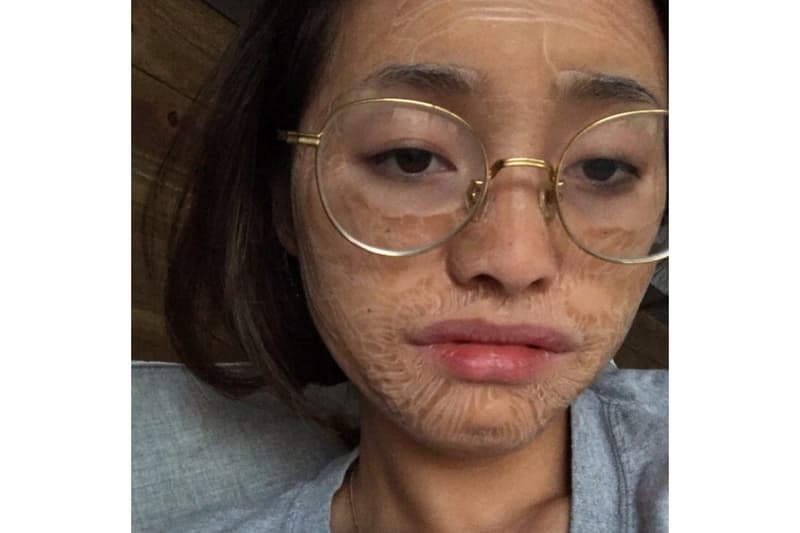 Glitter masks, coffee masks, clay masks – we thought we've tried them all but recently, a new skincare trend is blowing up in the world of beauty. Earlier this week, YouTube celebrity Jenn Im documented the process of using what is dubbed the "zombie mask" on her Instagram Stories, and as a viewer I was terrified and hooked at the same time.
The product that Jenn used is Epicure's Miracle Face Renewal Treatment, a face mask that promises to tackle multiple skin issues and to bring benefits including face lifting, wrinkle improvement, pore minimization, elimination of blackheads and more — sounds like a dream, doesn't it? Except it looks more like a nightmare when you have this gel-type mask on. It tightens the skin so much that Jenn looked like she's aged dramatically in a matter of minutes. That being said, I was surprised to see the final results. The beauty influencer looked refreshed with a natural glow. She even adds that her skin has become "friggin soft af."
Similar products available on the market include K-beauty label Hanacure's Multi-Action Treatment Mask as well as another Korean brand Skin1004's Zombie Pack. While the former includes a Lifting Serum and a Gelling Solution that you can mix together resulting in what the brand describes as a Purifying Compound, the latter requires users to combine a face lifting powder that contains the active ingredient Albumin with a liquid activator. Like Epicure's facial pack, these two options also come with a brush for applying the product onto your face. Reviews on both products suggest that you can expect a tugging sensation while having the mask on (and that you'll scare the heck out of yourself when looking into the mirror), but the magic happens after you rinse your face. While those who're fair-skinned might experience a bit of redness initially due to an increase in blood circulation, you'll find that your skin is significantly brightened and lifted by the next hour or two, thanks to to rejuvenating ingredients that penetrate deep into the skin.
If you dare, scroll through below to learn more and find out where you can shop the aforementioned products.
And while you're here, check out our editor's review on the silk pillowcase that does wonders for your skin and hair.