Simon Miller's Transparent Lunchbag Just Got a Spot on Our Pre-Fall Wishlist
The latest arrival of the ongoing PVC trend.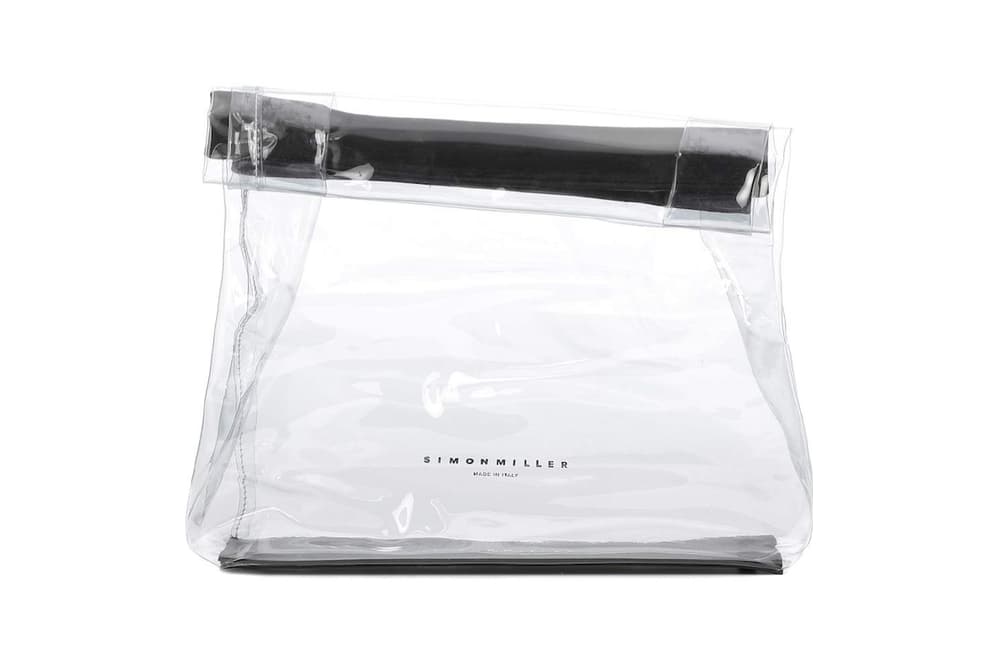 The PVC trend is still going strong. We figure it's because a clear bag is the quickest way to elevate your look. If you've been searching for an affordable option of the trend, Simon Miller just dropped a black and see-through clutch. Logo-mania also reigns supreme at the moment, so the main design cue on this iteration is the brand's logo stamped across the front.
Inspired by a paper lunch bag, the handbag is also accentuated by black leather and a magnetic-bar. You can adjust the bag by altering the roll-top handle to appear smaller or larger. Don't be afraid to give this PVC bag some personality by adding your daily essentials and a colorful pouch.
Head over to mytheresa.com to purchase Simon Miller's Transparent Lunchbag where it prices out at $290 USD.