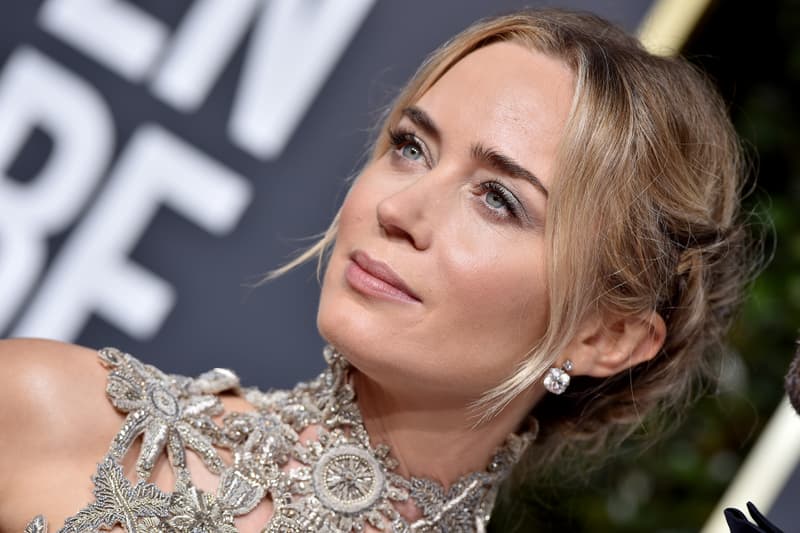 Beauty
Here Are the Must-See Beauty Looks From the 2019 Golden Globes
See looks from Lady Gaga, Janelle Monae and more.
Here Are the Must-See Beauty Looks From the 2019 Golden Globes
See looks from Lady Gaga, Janelle Monae and more.
The anticipated awards season is finally here, kicking off with the 76th annual Golden Globes. We've already seen the list of winners, as well as all the best red carpet looks – and now we're taking a peek at all the best beauty looks from the event. Attendees like Lady Gaga, Lupita Nyong'o, Amber Heard and more brought their best makeup to the celebration, sporting everything from a classic red lip to bold eyeliner.
Keep reading below to take a look at all the must-see beauty looks.
Bold Eyes
Elizabeth Taylor, Lupita Nyong'o and Lily Reinhart all went for colorful eye looks. The bold colors are perfect for creating an eye-catching look that is both fashionable and perfect for the occasion. Elizabeth Taylor went for a full green eyeshadow, whereas Lupita Nyong'o sported a royal blue liner. Lily Reinhart wore a smokey, red eye look that highlighted her green eyes.
Red Lip
There's nothing as classic as a red lip, and Sandra Oh, Amber Heard and Elle Fanning all wore their variation of the classic. Ranging from orange-hued tones to darker reds, the look is the perfect way to keep it simple while still creating a statement.
Nude Look
The "no makeup-makeup" trend was huge in 2018, and Emily Blunt, Irina Shayk and Julia Roberts all wore minimal, nude looks to the red carpet. The minimal and effortless look is all about glow, and about highlighting natural beauty.
Outfit Matching
When it comes to matching your outfit to your makeup, Lady Gaga, Janelle Monae and Danai Gurira went for it. Gaga sported a pastel blue dress and makeup and hair to match, whereas Janelle Monae paired her black and gold dress with bold eye-makeup in the same hues. Danai Gurira went for a bright orange dress with lips to match, perfect for catching anyone's eye on the red carpet.
Share this article