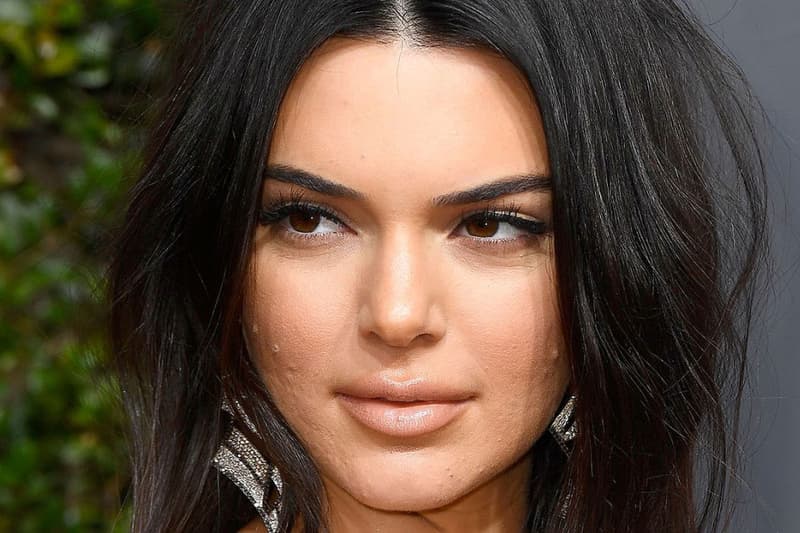 Beauty
Kendall Jenner Opens Up About Her Acne Struggles in New Proactiv Ad
"I felt so good that I completely forgot that I had bad skin."
Kendall Jenner Opens Up About Her Acne Struggles in New Proactiv Ad
"I felt so good that I completely forgot that I had bad skin."
Kendall Jenner stars in the latest Proactiv ad opening up about her public struggle with acne. At the 2018 Golden Globes, the It-model hit the red carpet in a stunning Giambattista Valli gown and flowing locks though her styling was not the topic of discussion on the Internet. Twitter users were quick to point out the raised blemishes on her face which she says she received both good and not-so-good comments about.
She used the positive comments to "flip her energy" and embrace the condition of her skin. As Proactiv's new partner Jenner will be the face of the skincare brand which she refers to as "magic." While many of her fans thought the announcement was brave, a few people thought the hype around the video was overdone. Some pointed out that Jenner can afford the luxury of facials and other expensive skincare treatments that could have been the reason for her results.
Watch the clip below and be sure to also read our review on Ole Henriksen's new toner that banishes dark spots.
Welcome to the family, dahling! @KendallJenner is the new face of Proactiv ? #weloveyoukendall #kendalldoesproactiv https://t.co/rCzA6qY6oM pic.twitter.com/04CT3oDLD4

— Proactiv (@Proactiv) January 7, 2019
sis … don't tell me that THIS is the announcement your mom tagged with hashtag "bethechange" and hashtag "shareyourstory" and hashtag "changetheconversation" ?? girl i- pic.twitter.com/JTslHNdZYk

— Sabrina (@anxiousabrina) January 7, 2019
Kendall Jenner gets 3000 dollar facials wearing head to toe Balenciaga in between shoots for Vogue I promise you she's not using proactiv

— ELECTRIC CHAIR (@rihannasgayson) January 7, 2019
---
Share this article