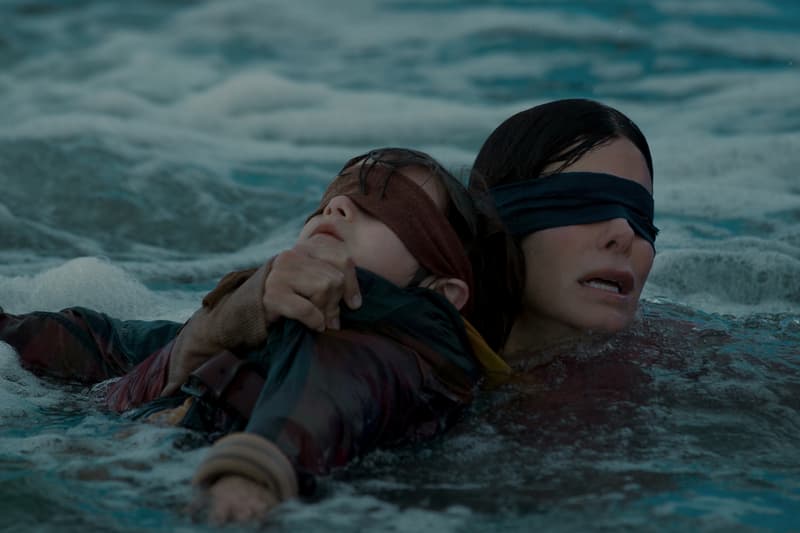 Culture
Netflix Urges People to Not Participate in 'Bird Box' Challenge
A timely pop culture phenomenon.
Netflix Urges People to Not Participate in 'Bird Box' Challenge
A timely pop culture phenomenon.
Following the massive success of Netflix's original film, Bird Box, yet another pop culture challenge has emerged. This time around, the challenge involves participants attempting to complete daily tasks while wearing blindfolds.
Though the Sandra Bullock-helmed thriller directly inspired the challenge, Netflix is pushing back and urging individuals to discontinue it.
The streaming platform shared an official statement on Twitter which read:
"Can't believe I have to say this, but: PLEASE DO NOT HURT YOURSELVES WITH THIS BIRD BOX CHALLENGE. We don't know how this started, and we appreciate the love, but Boy and Girl have just one wish for 2019 and it is that you not end up in the hospital due to memes."
In the movie Bullock appears as the mother of two children, who is fighting against a seemingly invisible monster. The film focuses on Bullock's journey to safety and features flashbacks throughout. Last week, Entertainment Tonight reported that Bird Box became Netflix's most-watched film in its first week.
Below you'll find an array of "Bird Box Challenge" videos.
Can't believe I have to say this, but: PLEASE DO NOT HURT YOURSELVES WITH THIS BIRD BOX CHALLENGE. We don't know how this started, and we appreciate the love, but Boy and Girl have just one wish for 2019 and it is that you not end up in the hospital due to memes.

— Netflix US (@netflix) January 2, 2019
Only in NY #BirdBox #BirdBoxChallenge @NigelDPresents pic.twitter.com/VPemHPdovu

— Tommy (@THOMAS_RE89) December 25, 2018
Lmaooo the baby!!!#birdboxmemes #BirdBox #birdboxmemes #BirdBoxChallenge pic.twitter.com/4dhhIi6Str

— Bird Box Memes (@birdboxmemes) December 27, 2018
Share this article