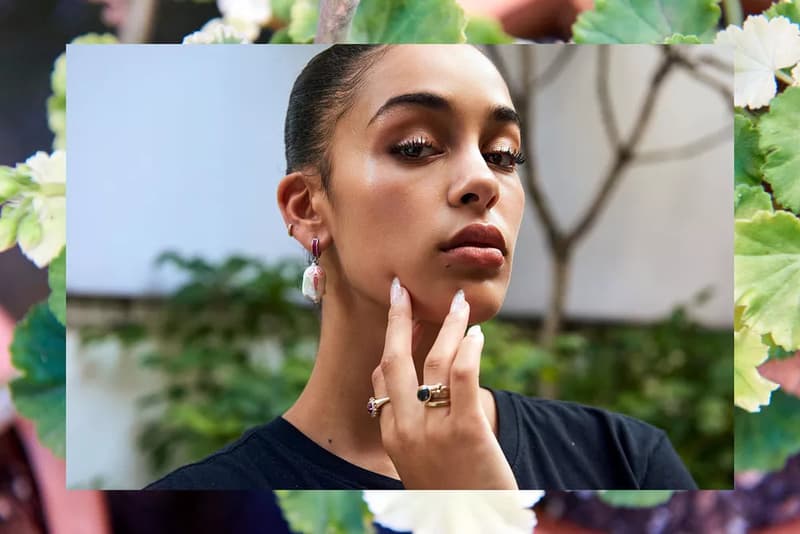 Music
Our 2019 Grammys Predictions: Jorja Smith, Ella Mai, Sofi Tukker & More
We've handpicked our favorite artists.
Our 2019 Grammys Predictions: Jorja Smith, Ella Mai, Sofi Tukker & More
We've handpicked our favorite artists.
The 61st annual Grammy Awards are looming and swiftly approaching. If you've been paying close attention, you're probably well aware that this year's Grammy nominations feature quite a few talented women. In our latest roundup, we're breaking down the journeys of the Grammy-nominated female artists we predict will win this year – Jorja Smith, Ella Mai, H.E.R., Tierra Whack and the duo Sofi Tukker. The entertainers we've chosen represent a few different genres: R&B, hip-hop and electronic.
With the rise of digital streaming, it comes as no surprise that SoundCloud is where musicians and artists alike are cultivating their own paths. After doing a bit of scraping around, we were able to find the first upload of the editor-approved acts. Not only does this show determination, but it also presents the growth of each pick.
Keep reading below to see the artists we're rooting for ahead of this year's Grammy Awards.
Jorja Smith
Nomination:
Best New Artist
In 2016, British singer Jorja Smith uploaded "Blue Lights," a melancholic track which introduced her soulful voice to the world. After numerous collaborations with Drake and a continuation of her establishing her sound, Smith eventually debuted her first studio album in 2018. Titled Lost & Found, the project was met with critical acclaim and was followed by a North American tour. At the moment, "Blue Lights" has raked in over 3 million streams via SoundCloud.

Ella Mai
Nominations:
Song of the Year, Best R&B Song
Three years ago, Ella Mai dropped Troubled, her first solo EP. The talented songstress hailing from the U.K. has since captured the hearts of fans worldwide. A defining moment for Ella happened last year when her song "Boo'd Up" shot to the top of the Billboard charts. After this historic moment, the 24-year-old literally became a household name. The Ten Summers and Atlantic Records signee strikes gold each time she collaborates with DJ Mustard. Currently, Troubled has over 2 million streams on SoundCloud.

H.E.R.
Nominations:
Album of the Year, Best New Artist, Best R&B Recording, Best R&B Song, Best R&B Album
Back in 2015, H.E.R. uploaded her cover of Drake's popular track "Jungle" to SoundCloud. Many fans are aware that her stage name is a mysterious identity, but according to SoundCloud she originally debuted this song on the platform under her real name, Gabi Wilson. Known for her music which is a bit reminiscent of '90s R&B, H.E.R. has had quite a successful past few years. Her rise has happened in part due to her ability to evoke emotions through her artistry which encompasses love, heartbreak and relationships. Last year, she went on a nationwide tour and also released the album, I Used to Know Her: The Prelude. "Focus," a standout single from her self-titled earned her a 2019 Grammy nomination. "Jungle" stands firm at over 3 million streams on SoundCloud.

Tierra Whack
Nomination: 
Best Music Video
2015 was also marked by the emergence of Philadelphia rapper Tierra Whack who unveiled her first experimental track "Color Blind" on SoundCloud. Her poignant artistry reached a high point last year with the release of Whack World, her debut album. The project features 15 tracks which are exactly one minute long. This unique format allowed her to experiment with the bluntness of music in the social media age we're living in. One clip featuring the track "MUMBO JUMBO" earned Whack a 2019 Grammy nomination. "Color Blind" currently has over 74,000 streams on SoundCloud.

Sofi Tukker
Nomination:
Best Dance/Electronic Album
Electro-pop group Sofi Tukker's (Sophie Hawley-Weld and Tucker Halpern) first-ever SoundCloud upload "Drinkee" launched back in 2015. A bit after the song released, a music supervisor heard it and decided to use it for an Apple Watch advertisement, which gave much exposure for the group. According to Billboard, the track was the first song ever written by the Sophie and Tucker and it was a part of their EP, Soft Animals. The duo who has a robust global fan base has previously received a Grammy nomination in 2017 for "Drinkee." 2018 was marked by their 2019 Grammy-nominated album Treehouse and numerous tour dates. At the moment, "Drinkee" has over 3 million streams via SoundCloud.

Share this article