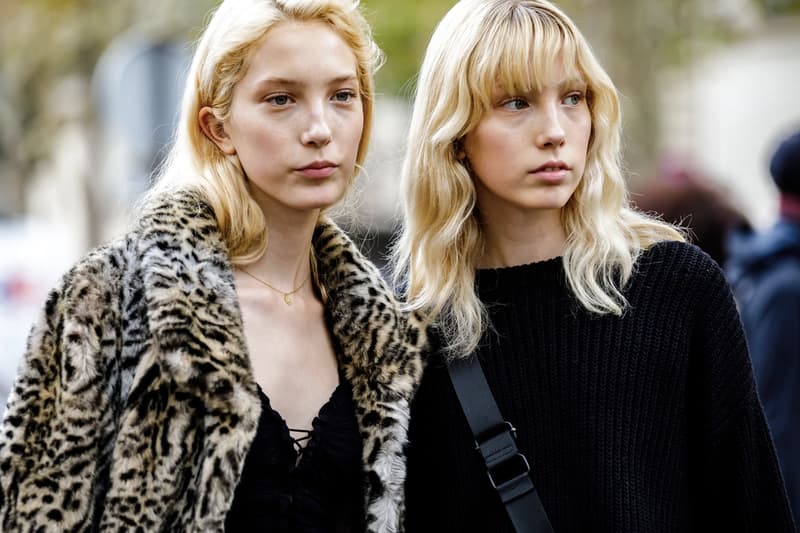 Fashion
Our 6 Favorite Instagram Accounts This Week: Street Style Photographers
All our best inspiration during Fashion Month.
Our 6 Favorite Instagram Accounts This Week: Street Style Photographers
All our best inspiration during Fashion Month.
Fashion month is in full swing, and Paris Fashion Week has just kicked off with extravagant shows from Dior, Saint Laurent and Marine Serre. Needless to say, there's a lot happening, but if there's one thing we can't get enough of when it comes to fashion week, it is street style. Whether it is capturing off-duty models or fashion's elite, we've put together five of our favorite photographers for all things fashion and street style.
Take a look at our top five accounts below, and if you're still craving more, don't miss our latest streetsnaps from Paris Fashion Week here.
When it comes to capturing candid shots of the biggest names in fashion, Paul Jeong has got you covered. Always on the lookout for all the most vibrant looks and eye-catching accessories, Jeong captures all of our most sought after pieces effortlessly worn by fashion week attendees. Jet-setting from one location to another, you can always expect content from fashion weeks around the world when Paul is around.
Known as @thelocals on Instagram, Danish photographer Søren Jepsen is a frequent contributor to magazines like
Vogue
. It goes without saying that Jepsen has an eye for detail, which can be seen on his Instagram where he's captured looks across
Stockholm
,
Copenhagen
,
London
,
Paris
and
Milan
. If you're craving Scandinavian style vibes, make sure to check out @thelocals.
Acielle, or @styledumonde as she goes by on Instagram, is a regular contributor to both Vogue and New York Times Fashion. The female photographer has become one of our go-to accounts to follow for all things street style, especially during fashion week when she captures models, attendees and celebrities with ease. She's managed to grab shots of Karl Lagerfeld, Michele Lamy and fashion's elite, and continues to fill our feed with all the inspiration we need on the daily.
Having an eye for both fashion and architecture, photographer Antoine's aesthetic is perfect for those looking for daily inspiration. Stationed outside all the biggest shows, De Almeida grabs his signature close-up shots of everyone from
Kid Cudi
to
Soo Joo Park
, and also fills his
website
with more must-see images he's captured throughout the fashion months. You can count on Antoine when it comes to capturing all the best details in an outfit, which is why he's without a doubt one of our favorite accounts to follow.
Street style wouldn't be complete without Asia Typek, who regularly captures fashion's biggest names at fashion week. The photographer also has a knack for shooting detailed shots, and frequently shares detailed images of accessories like bags, sneakers, jewelry and more on her Instagram. Her warm-toned color palette is also one we can't help but dream about, and one that we wouldn't be able to go without on our Instagram feeds.
Last but not least is Tyler Joe. If you're looking for an account that balances streetwear shots with luxury, as well as some lifestyle imagery, it's the account for you. Whether it is snapping the latest
Dior
by
Kim Jones
pieces, or catching
Eva Chen
on her way to a show with daughter Ren, Tyler Joe manages to snap memorable moments that we can't get enough of in our feed.
Share this article