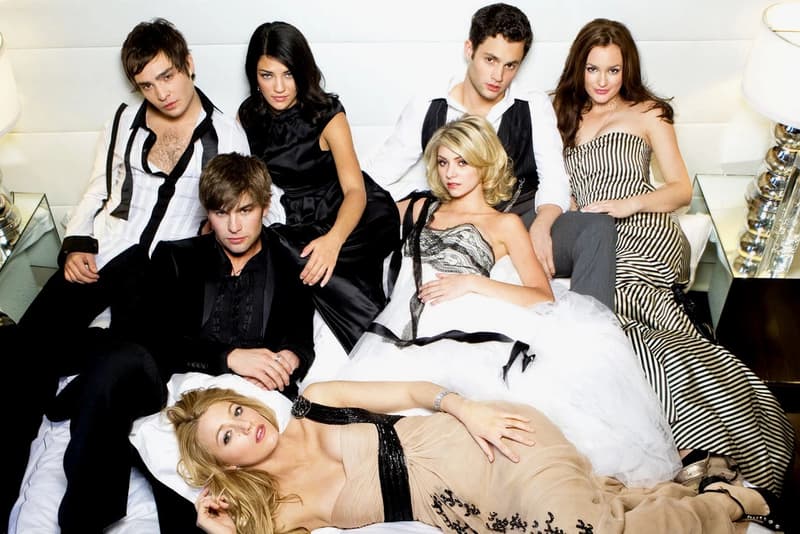 Culture
4 Plots We Pray Happen on the Potential 'Gossip Girl' Reboot
Spotted: S and Lonely Boy with their kids, identical twins.
4 Plots We Pray Happen on the Potential 'Gossip Girl' Reboot
Spotted: S and Lonely Boy with their kids, identical twins.
When we first heard the word that Gossip Girl would potentially be getting a reboot, we lost our minds. The nostalgic CW show which starred Leighton Meester and Blake Lively as rivals and BFFs is a dreamy fantasy world that many millennials tuned into every week. What set the show apart from other scripted series of the time was its ability to depict luxurious clothes, accessories, apartments and more.
If you religiously tuned into the drama on a weekly basis, it's not farfetched that you wondered what adulthood would be like for the wealthy cast. Below are plots that we pray will actually come into fruition for the potential show reboot. We all know that Dan Humphrey is the real Gossip Girl, but what would happen to the cast if they were forced into "adulting" and parenthood?
Keep reading below to see the top plots we'd kill to see explored in the alleged reboot.
1. Serena Van Der Woodsen and Dan Humphrey (Penn Badgley) are still married and now have kids.
The spark that existed between these two was enjoyable to watch. Despite everything these two went through together, it's not hard to imagine them happily married with children (maybe even twins). It would be remarkable if the two also still kept in touch with their parents and were pretty close with the recurring mother-father duo.
2. Blair Waldorf continues to work for her mother Eleanor Waldorf-Rose (Margaret Colin).
On the show, Eleanor Waldorf Designs is sold in both Barneys and Bendel's. In the reboot, it would be interesting to see Blair continue as the high-powered head of her mother's company. Additionally, if we were able to catch a glimpse into her day-to-day at work in meetings or traveling, it'll be proof that she is still the queen bee many fans saw her as years ago.
3. Dan Humphrey wishing that he was not the actual Gossip Girl.
To some, Dan being revealed as Gossip Girl came as a huge surprise, but he really is the only person who could know so much about the group. It would be interesting to see Dan be regretful about exposing the dark truths and candid moments of the group of friends and foes.
4. Chuck Bass (Ed Westwick) and Blair are still married, with kids but have had marital issues.
With the couple's chemistry-filled relationship on-screen, it is only natural that the two eventually end up getting married. At the end of the series, we saw the two welcoming a son into their lives. With the reboot, it will be refreshing to see the woes and high points of their marriage.
Share this article