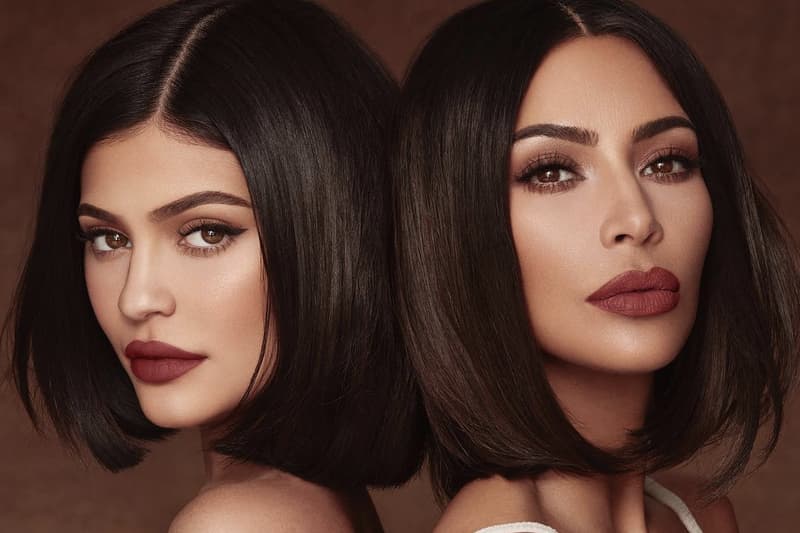 Beauty
Here's a List of Our Top 5 Kylie Cosmetics Collections
Collaborations with Kim Kardashian, Jordyn Woods and more.
Here's a List of Our Top 5 Kylie Cosmetics Collections
Collaborations with Kim Kardashian, Jordyn Woods and more.
At only 21, Kylie Jenner is close to becoming a billionaire, is running her own makeup empire, mother to her daughter Stormi and has more than 127 million followers on Instagram. There's no doubt that Kylie has had a busy year building her success, which is why we're taking a look at five of her best Kylie Cosmetics collections.
Ranging from collaborating with sister Kim Kardashian to dedicating a whole collection to Stormi, Jenner has proven that there's no limit when it comes to creating makeup collections. Take a look at our top five releases below, and let us know your thoughts in the comments.
Of course, Kylie's many collaborations with sister Kim Kardashian snags a spot on our list. From debuting Kim's range of nude lipsticks, to creating an exclusive range for Black Friday, it goes without saying that we're all about the sister power. If the must-have makeup wasn't enough, the campaign images are also drool-worthy on their own.
Kris Jenner is without a doubt one of the biggest icons, which is why Kylie's collaboration with her mom was our favorite Mothers Day release of all time. Featuring quotes like "You're Doing Amazing Sweetie" and "10-Percent," the makeup range reflected Kris Jenner's most iconic moments, which is why it immediately sold out and Kylie Cosmetics had to do a restock.
Despite all the current drama involving Jordyn Woods and Khloe Kardashian's boyfriend Tristan Thompson, the BFF collection deserves a spot on our list. There's nothing like the bond a friendship creates, and Jordyn and Kylie immortalized their long relationship with the sought after BFF collection. We hope the drama will die down, because we really would love to see another collection with the two.
Last year, Kylie turned 21 and of course celebrated with a bang. Releasing a full collection capturing her fun and bold personality, the birthday collection featured lipsticks, eyeshadows, highlighters, palettes and every product we could possibly think of – and it all sold out in the blink of an eye.
Last but not least is of course the makeup mogul's collection which was dedicated to daughter Stormi. With names like "Eye of the Storm," the range featured lighting graphics, referencing her newly born daughters name. We're all about Kylie's undeniable love for Stormi, and the collection warmed our hearts beyond compare.