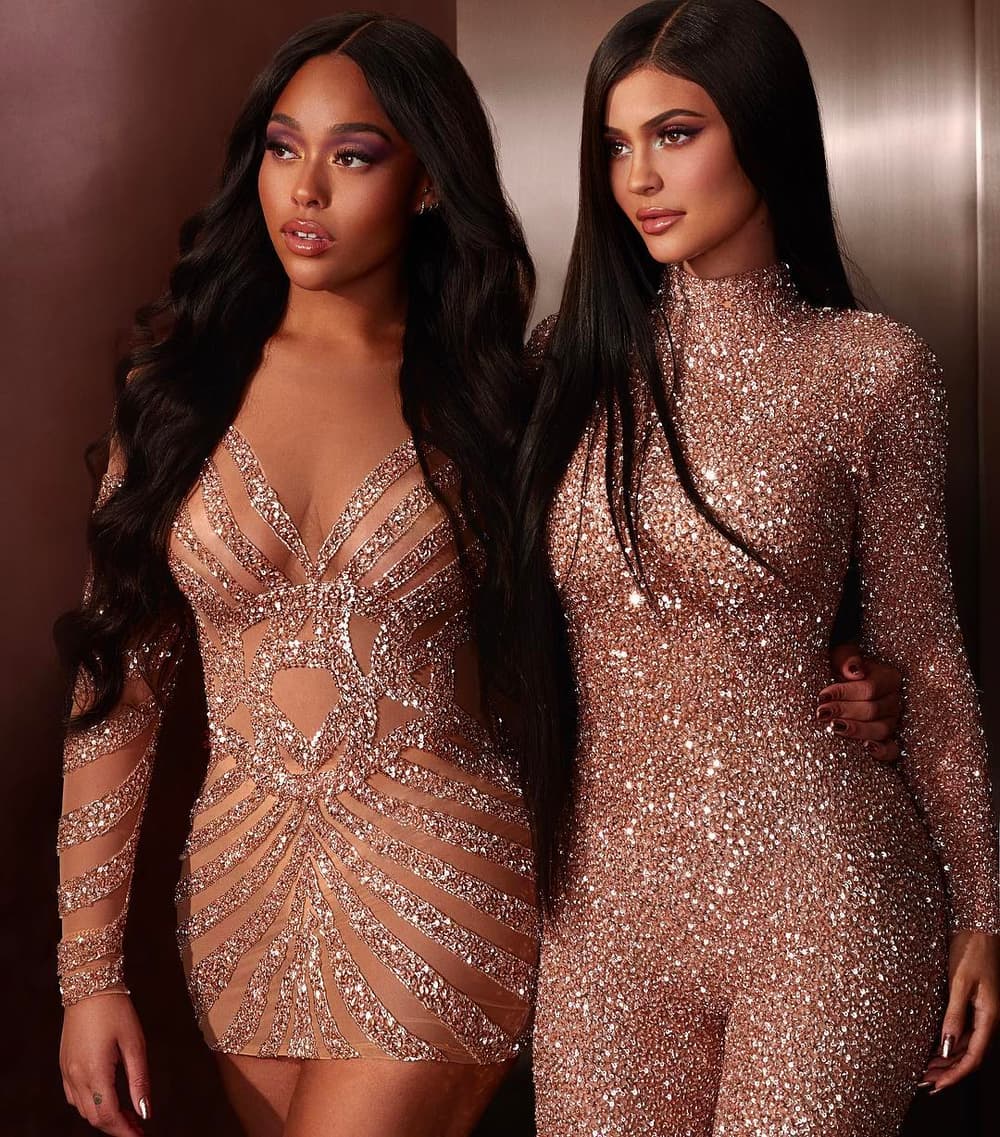 Beauty
Kylie Jenner & Jordyn Woods' BFF Makeup Collab Has Just Been Revealed
The collection will include an eyeshadow palette, a range of lip products and more.
Kylie Jenner & Jordyn Woods' BFF Makeup Collab Has Just Been Revealed
The collection will include an eyeshadow palette, a range of lip products and more.
First announced back in July, the Jordyn Woods x Kylie Cosmetics makeup collection now finally gets a release date. On Saturday (September 15), Kylie Jenner took to her Instagram account to reveal the BFF collaboration. "It was actually one of the hardest to pull together," says the 21-year-old beauty mogul on Instagram Stories, "but we figured it out."
The duo has enlisted illustrator Hayden Williams to create the artwork that covers the upcoming products, which sees the cartoonized versions of Kylie and Jordyn. Taking inspiration from the fast-approaching fall season, the collection is comprised of an eyeshadow palette, a mini highlighter palette, a lipstick and two lip glosses.
Featuring 12 matte and shimmery shades, the autumn-appropriate eyeshadow palette comes with warm-toned colors like the bronzy "Ride or Die" and the glittery pink "Don't Ever Leave Me," as well as cool-toned hues including the deep purple "My Heart" and the metallic silver "Marry Me." The mini highlighter palette is packed with four party-ready shades, including the light gold "No New Friends," the rose gold "Inseparable," the bronze-hued "Best Life" and the iridescent "Together Forever."
Moving on to the lip gloss, we see two contrasting shades: the creamy brown "Partner in Crime" and the sheer, rose gold "23." During the reveal, Kylie mentions that the glosses are made with a brand new formula. "I'm previewing it in Jordyn's collection because she loves glosses." She also teases that she'll be launching the High Gloss in other shades later this year. The collection is rounded off by a matte bullet lipstick dubbed "Woods," which is a brownish, brick red color ideal for the fall.
The Jordyn Woods x Kylie Cosmetics makeup collaboration will officially launch on September 21 on kyliecosmetics.com. Take your first look at the collection via the screenshots below.
---
Share this article