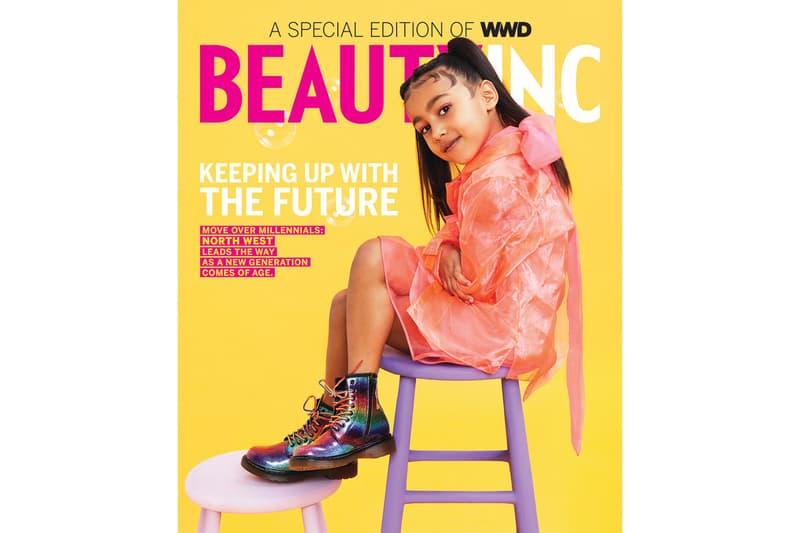 Fashion
North West Just Scored Her First Solo Magazine Cover – at Age 5
The adorable style icon is the face of 'WWD Beauty Inc's February issue.
North West Just Scored Her First Solo Magazine Cover – at Age 5
The adorable style icon is the face of 'WWD Beauty Inc's February issue.
The Kardashians and Jenner's are no strangers when it comes to gracing the front page of glossies. The clan can count the likes of Vogue, Love, GQ, Glamour and that internet-breaking Paper cover amongst its many accolades. So it seems fitting that North West, daughter of Kim and Kanye, has already nabbed a cover shoot for WWD Beauty Inc at the incredibly young age of just five years old.
North, who notably has no active social media channels of her own (because she's five), but features heavily on the social feeds of her family, has already been heralded as a style icon. This essentially makes her the perfect fit for WWD Beauty Inc's February 2019 issue, which focuses on the impact future generations like Gen Z and following that, the Alpha's, will have on the industry as the first "social-native" generations.
The shoot itself is just as cute and playful as you'd think it would be, with North killing it in tiny matrix-style sunglasses, iridescent rainbow Dr. Martens and a custom holographic Saks Potts two-piece.
Take a look at the cover above and read more from the story over at WWD. In related news, did you hear Kim Kardashian has filed a $10 million USD lawsuit against fast-fashion retailer Missguided?
---
Share this article