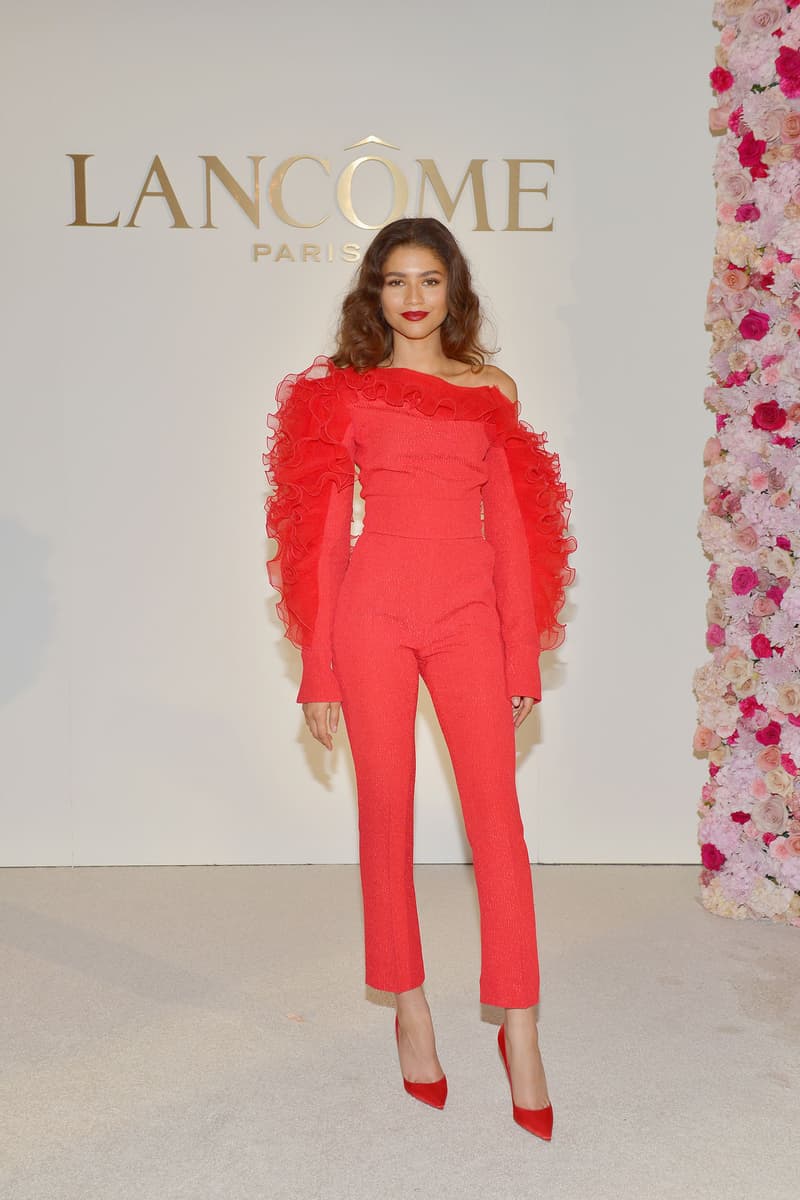 Zendaya Is Lancôme's New Global Ambassadress
Joining Lupita Nyong'o and Taylor Hill.
Lancôme has shared that 22-year-old actress Zendaya is its new global ambassadress. She joins Lupita Nyong'o and Taylor Hill in partnership with the French beauty brand. Zendaya will serve as the face of upcoming products and philanthropic causes in partnership with Lancôme. The partnership was announced at an event where Nyong'o and Hill formally welcomed her to the team. Françoise Lehmann, Lancôme Global Brand President, shares her thoughts on the collaboration:
"We look forward to a joyous future with Zendaya, whose charisma, influence in film, music and fashion is undoubted. Zendaya brings a youthful and a unique approach to beauty that perfectly complements Lancôme's vision and creativity."
Peep photos from the event below and be sure to take a sneak peek at her upcoming collection with Tommy Hilfiger, TommyXZendaya.