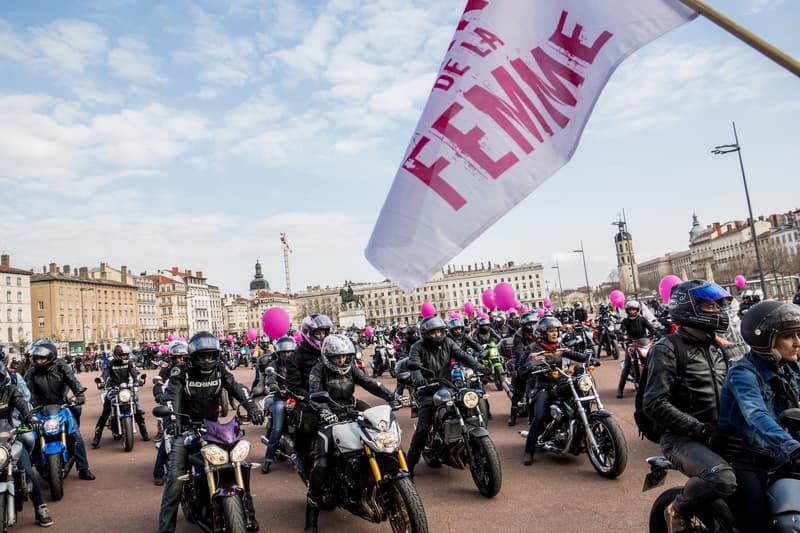 Here Are 4 Things to Do in London for International Women's Day
Celebrate all weekend long.
Happy International Women's Day! Today is the day we highlight women across the world making a change, empowering others and just being straight-up awesome and incredible. While there's a lot of celebration going on across social media, there are also countless of events going on throughout different cities in the world to highlight the important day with everything from free makeovers to wrestling shows.
If you're based in London, we've compiled four International Women's Day events you will want to check out throughout the weekend. Keep reading below to see all the best happenings to check out, and let us know in the comments how you're celebrating! For more International Women's Day content, don't miss five female creative directors making moves in fashion.
Beauty label The Body Shop is celebrating with a weekend full of free makeovers, express facials, massages and hair braiding. The event will also feature artwork from illustrator Laura, as well as a handful of workshops from ladies like Fearne Cotton, Pixie Geldof and Deborah Frances-White. In addition, all the potions and lotions will be available at 25-percent off, you'll also be able to snag a goodie bag if you spend more than £30 GBP.
Gal-dem magazine is written and run by women and non-binary people of color, and for International Women's Day they're putting on a whole weekend filled with events. Opening on Friday, the weekend will kick off with talks about womanhood, and on Saturday you'll be able to take part in a discussion hosted by athlete Kim Ngo, cantering around how women of color can succeed in sport.
Throughout the weekend there will be everything from yoga to bespoke jewellery workshops, as well as several discussions and panels. Make sure to swing by on Friday, Saturday and Sunday to take part in the exciting weekend.
At Bethnal Green's Resistance Gallery, punk feminist pro-wrestling group EVE will be pitting on two days of theatrical wrestling stunts, cabaret and comedy. As Time Out put it, "Expect gender stereotypes to be smashed to smithereens."
There will be two shows, one on Friday and one on Saturday, both at 7:15 PM. Tickets will be £25 GBP – a price you won't regret for an unforgettable performance.
Share this article