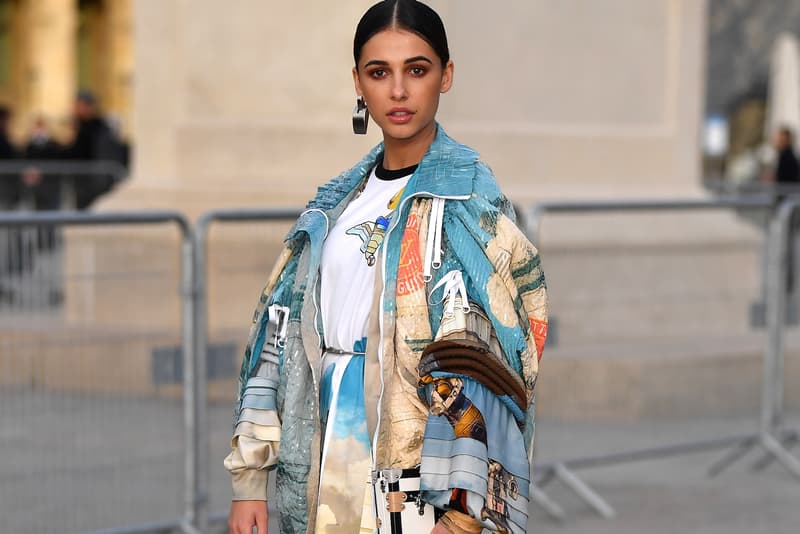 Culture
Here's a First Look at the 'Charlie's Angels' Reboot
Starring Noah Centineo, Naomi Scott, Kristen Stewart and more.
Here's a First Look at the 'Charlie's Angels' Reboot
Starring Noah Centineo, Naomi Scott, Kristen Stewart and more.
The official cast of the anticipated reboot of Charlie's Angels was revealed late last year, and now we're finally getting a first look at the upcoming film. Starring Kristen Stewart, Naomi Scott and Ella Balinska as the three main characters, the picture also features To All The Boys I've Loved-star Noah Centineo as well as director Elizabeth Banks.
In the first teaser images for the upcoming film we get a first look at the crime-fighting trio, as well as the extravagant costumes and intense missions. "It was important to me to make a movie about women working together and supporting each other, and not make a movie about their romantic entanglements or their mother they don't call enough," said Banks, who also added that she was greatly inspired by the previous Charlie's Angels movies and TV-series, as well as cult-movies like the Mission Impossible series.
Although the director was tight-lipped on what to expect from the movie, she did reveal that the new film will act as a "continuation" from the previous versions. "Charles Townsend is richer than ever, so he's grown the business into a global spy agency," she revealed, also adding that the character "Bosley" has been evolved into not just a role, but a title. Bosley is now "a rank in the organization," Banks explained saying, "All of the Angels have been played by different women and have had different names, but the Bosley character was always named Bosley no matter who played him. We thought, 'Well, that must mean it's more than a name.'"
Get a first look at the upcoming film in the teaser below. The movie is set to release on November 15, 2019, and we're already getting excited.
---
Share this article