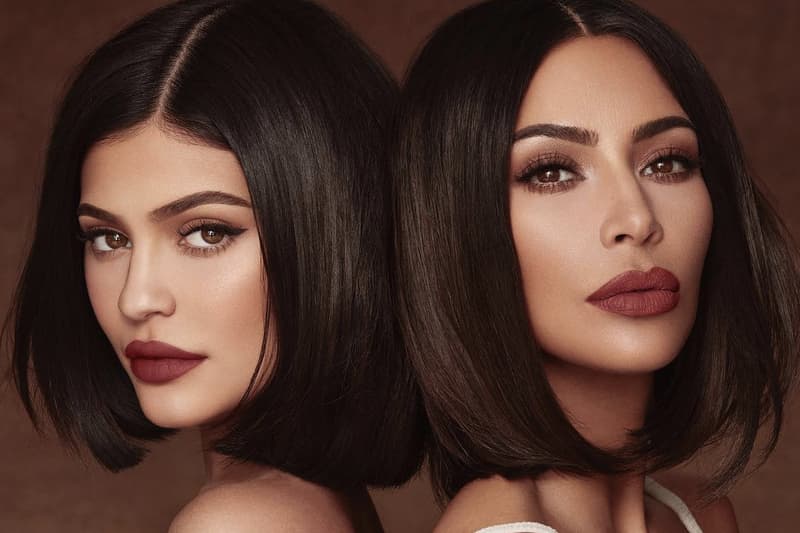 Beauty
UPDATE: Kim Kardashian & Kylie Jenner's Fragrance Release Gets Pushed Back
The launch is currently on hold.
UPDATE: Kim Kardashian & Kylie Jenner's Fragrance Release Gets Pushed Back
The launch is currently on hold.
UPDATE: Kim Kardashian took to Twitter today to share that her collaborative KKW FRAGRANCE created with her sister Kylie Jenner will not be launching on Friday, August 26. In her tweet she shared:
"Sadly, we found out today from the manufacturer that a few of our bottles did not pass durability tests while on the assembly line and we have paused production while the team explores the issue further."
She went on to share that the decision had been made to delay the launch of the KKW FRAGRANCE x KYLIE collab. Stay tuned here as a new release date becomes available.
— Kim Kardashian West (@KimKardashian) April 17, 2019
---
UPDATE: Kim Kardashian took to Instagram to share that the collaborative lip-shaped fragrance she's launching with her sister Kylie Jenner will be arriving soon. Titled KKW FRAGRANCE x KYLIE, the collab will officially arrive in three different colored bottles including nude, pink and red. Fragrances include notes of red lotus blossoms, liquid amber and peony.
The KKW Fragrance x Kylie fragrances will be available on Friday, April 26 at noon PST on kkwfragrance.com. Each one prices out at $40 USD. Take a sneak peek at the fragrances below.
---
On the premiere episode of season 16 of Keeping Up With the Kardashians, Kylie Jenner and Kim Kardashian have shared a sneak peek at an upcoming fragrance collaboration under the KKW Fragrance brand. Similar to Kim's Body scent which dropped last year inspired by the shape of her body, the new product packaged inside a pair of enlarged lips is an homage to the best-selling Kylie Cosmetics Lip Kits. In a clip from the episode, the product appears within a bright pink plastic case.
Additionally, in the episode Kim speaks in detail about how the bottle will perform well on social media as she holds the bottle over her mouth:
"What we found online is that this [size] looks obviously better on your counter, and I feel like it's even cuter for people to take [pictures] like this."
Back in November, Jenner and Kardashian launched a lipstick collaboration that featured an assortment of shades. At the moment, there aren't any further details on the upcoming fragrance release. Stay tuned here as additional news emerges. Check out a sneak peek at the products in the clip below.
Share this article