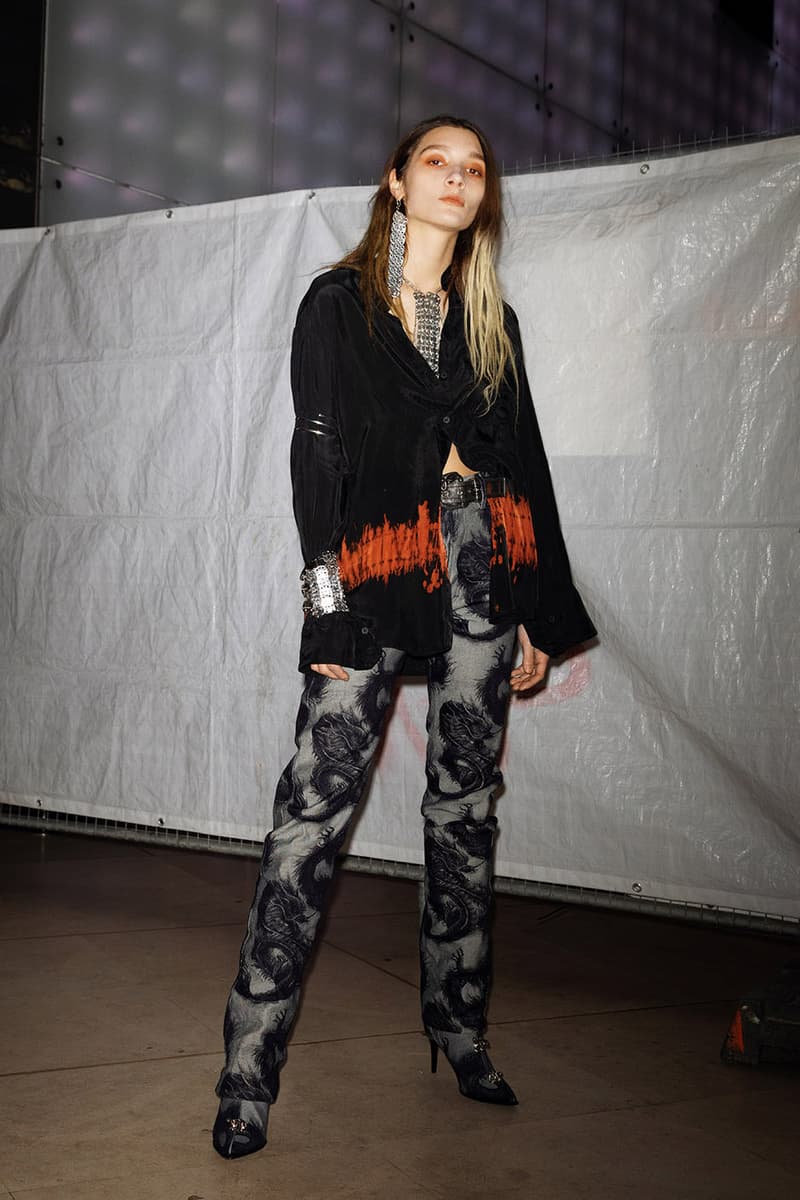 1 of 8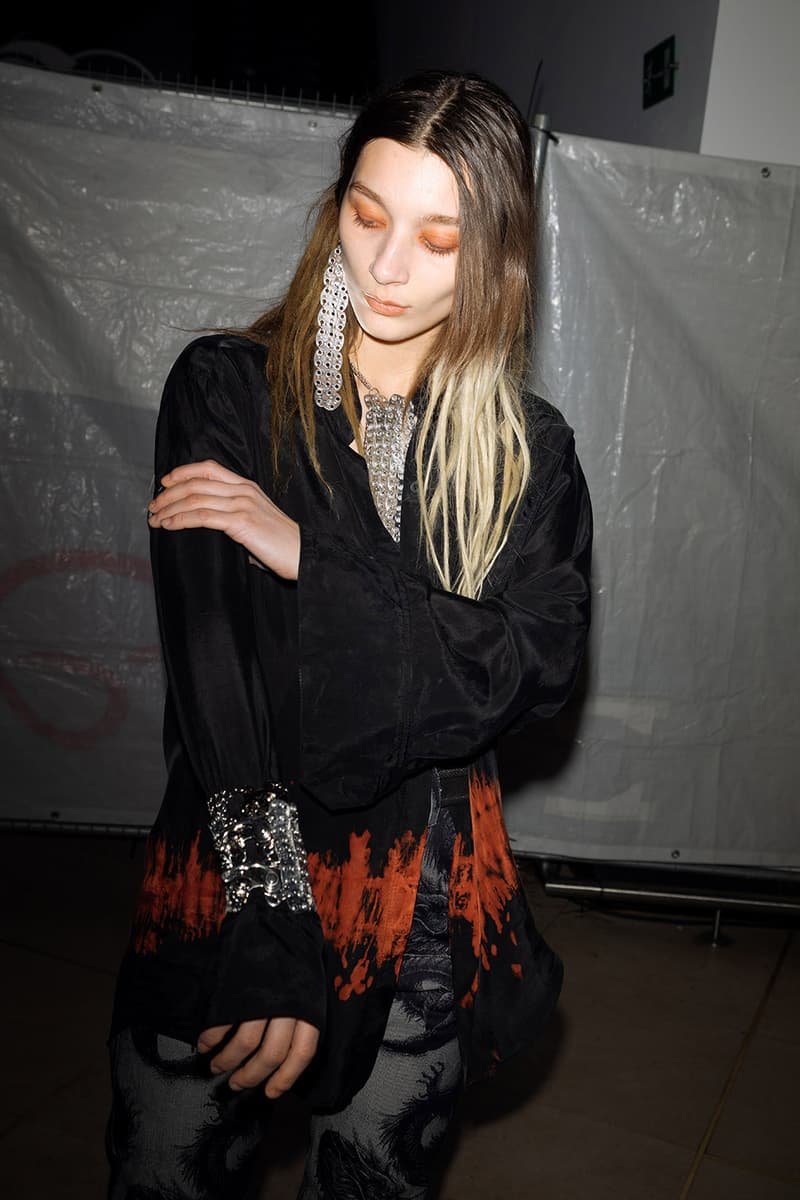 2 of 8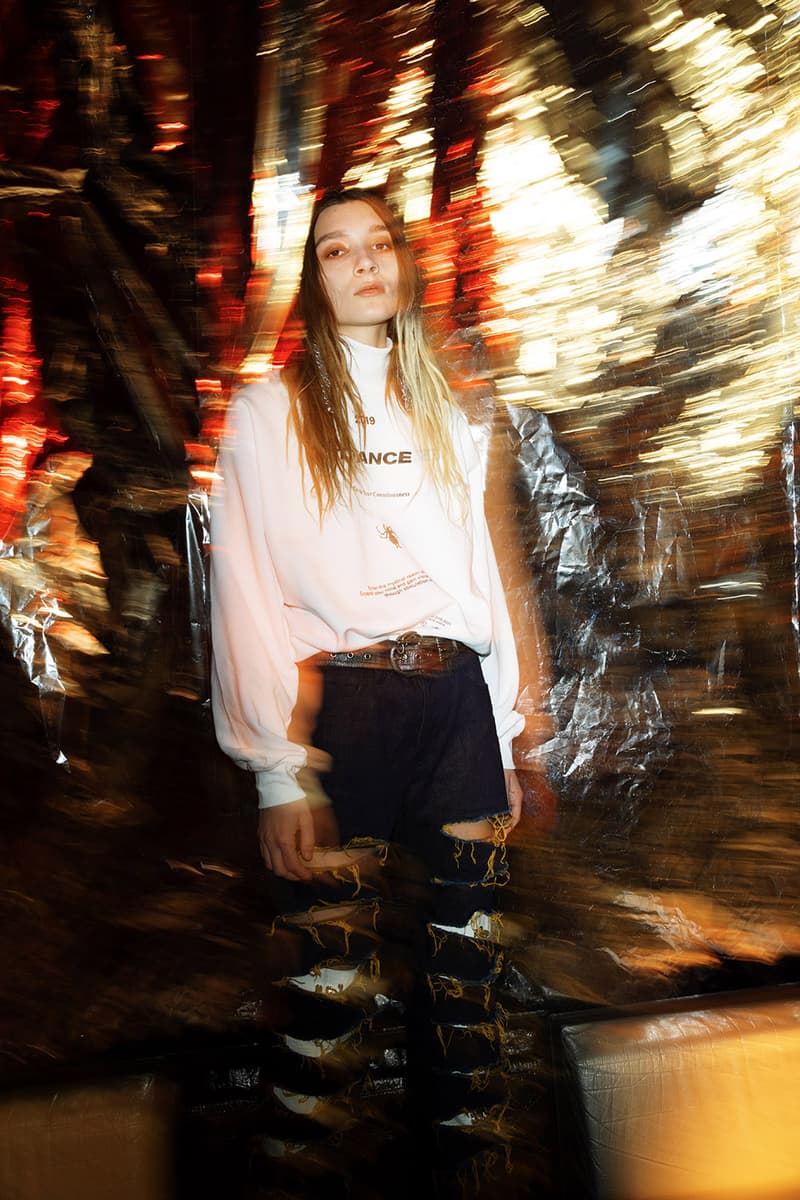 3 of 8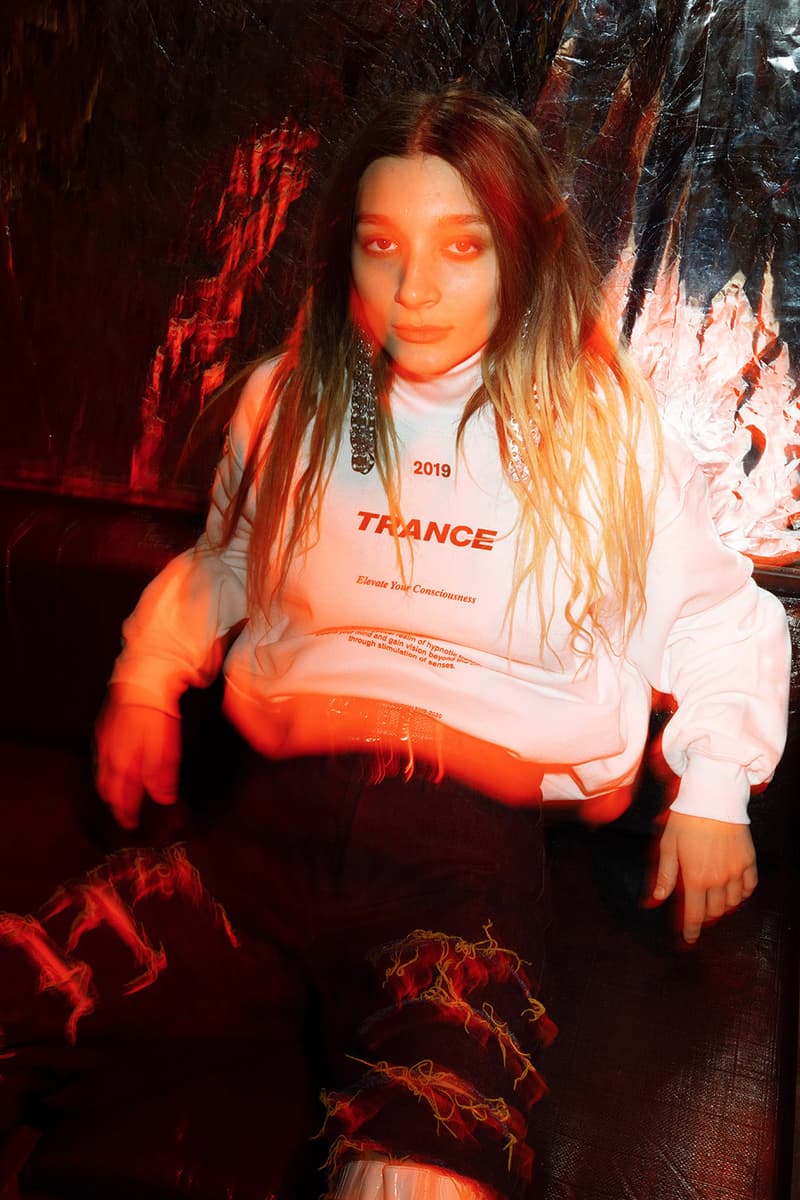 4 of 8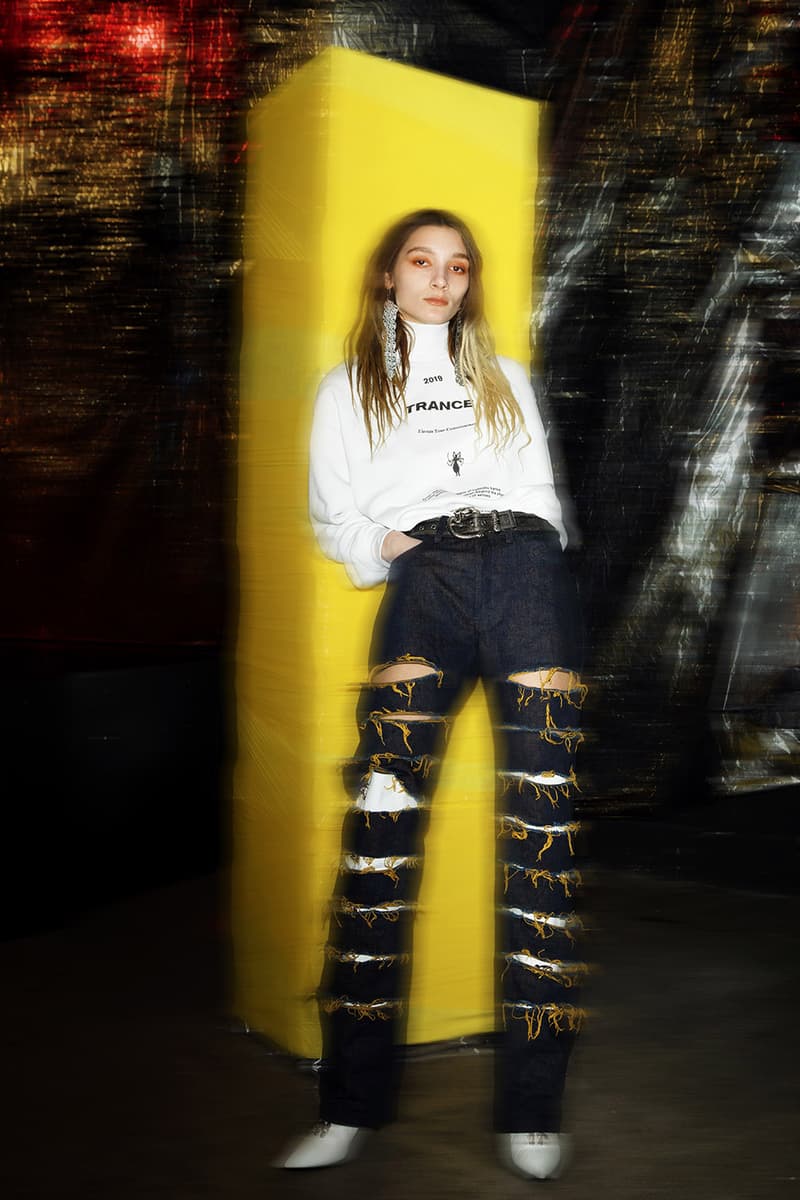 5 of 8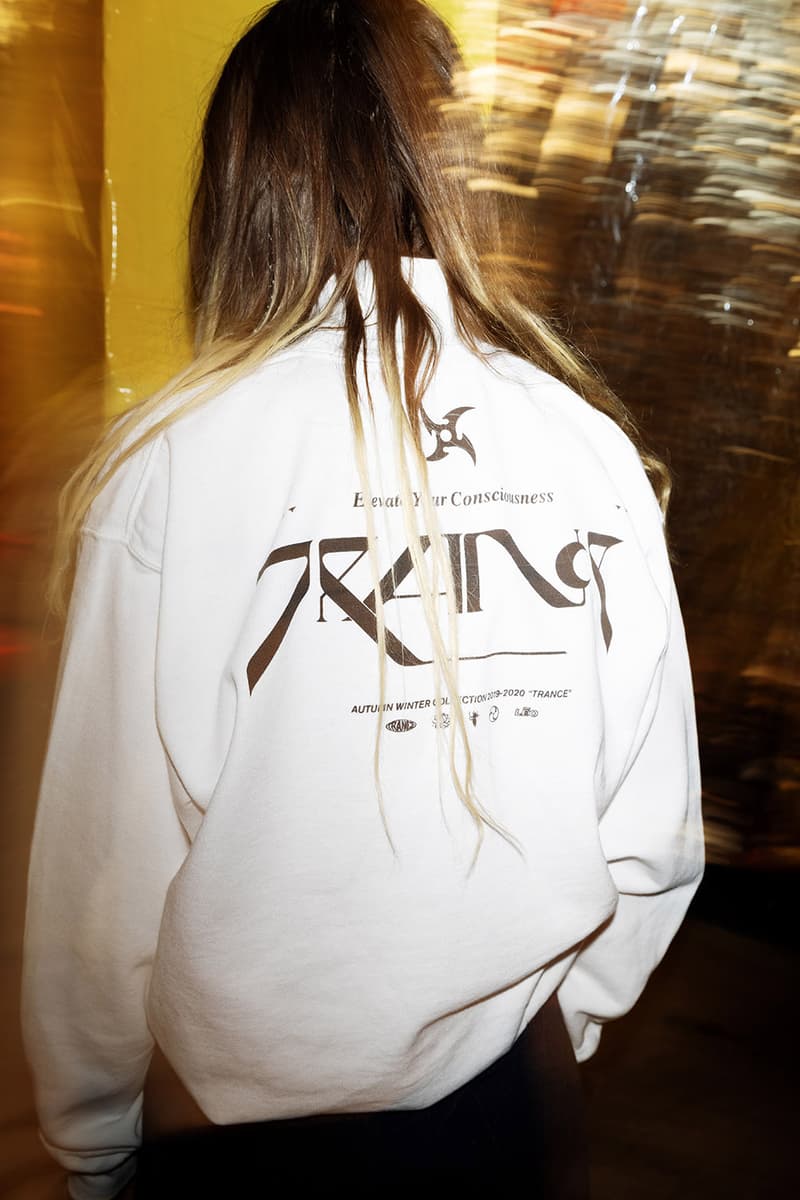 6 of 8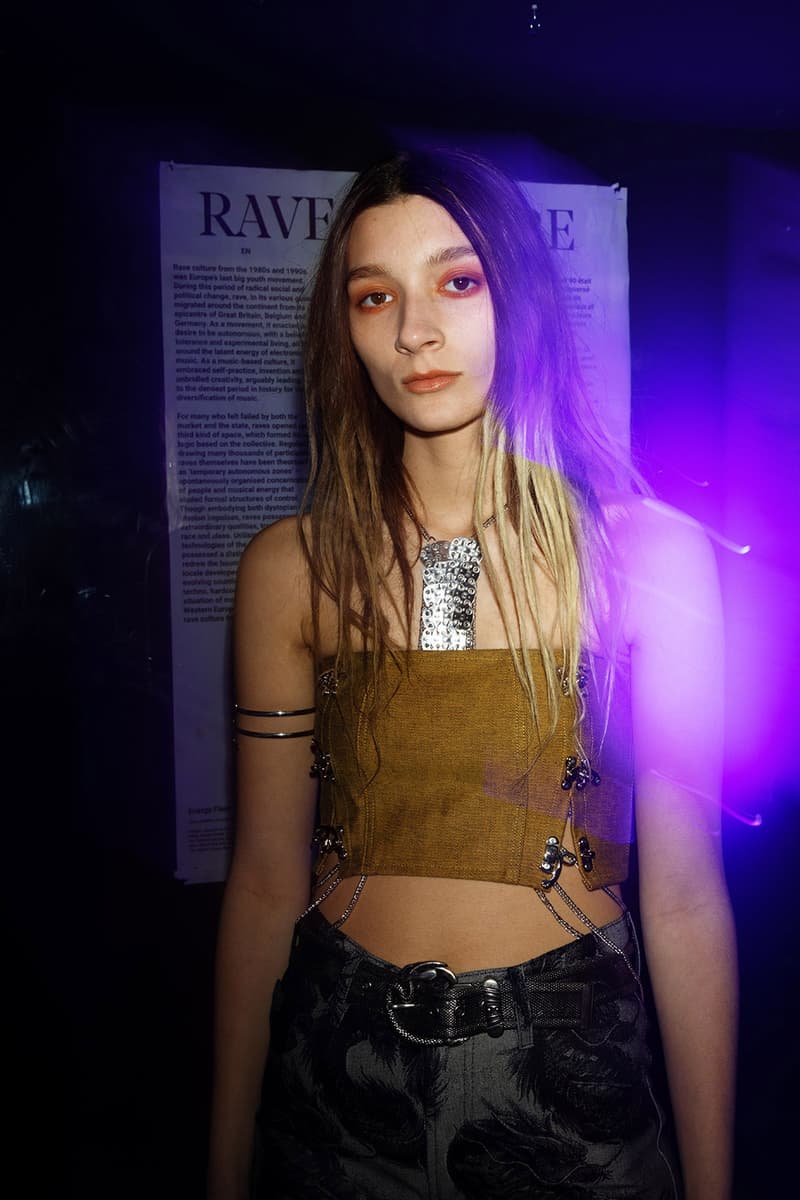 7 of 8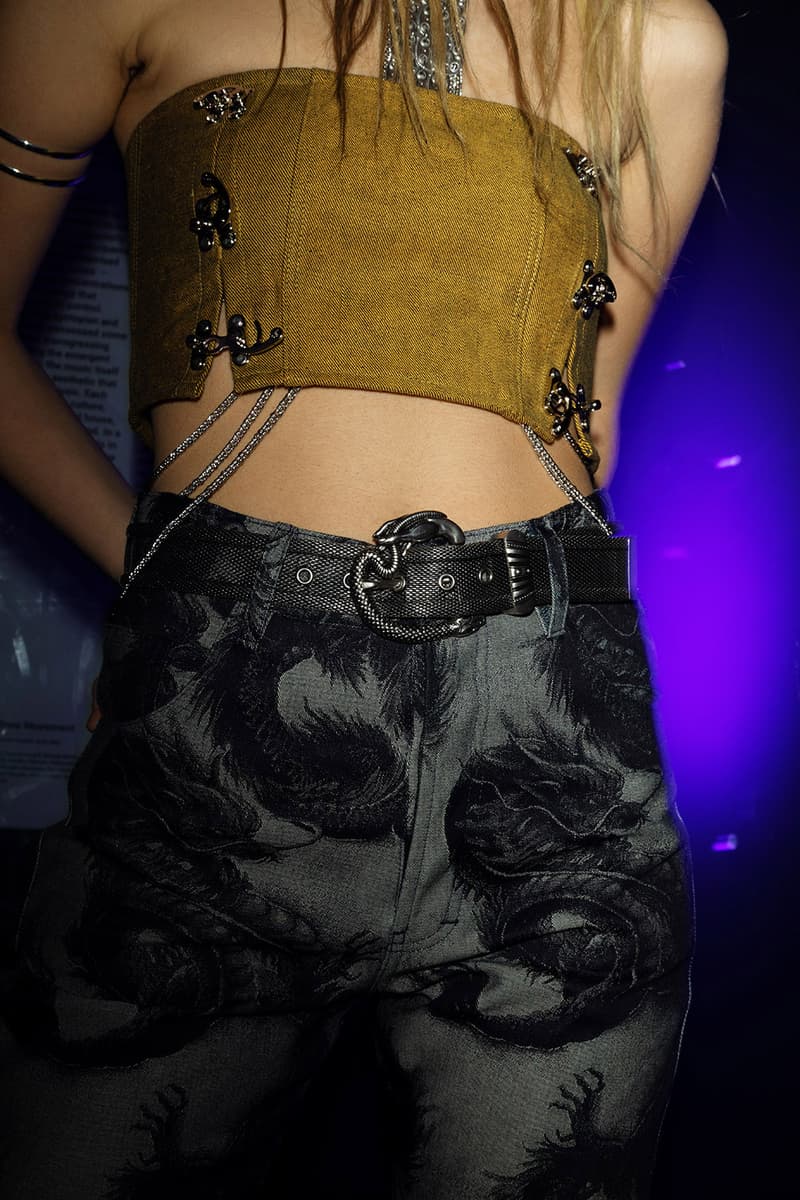 8 of 8
Fashion
LÉO Is the Belgian Fashion Brand that's Redefining Bad Taste
Get to know the trio behind the edgy label.
LÉO Is the Belgian Fashion Brand that's Redefining Bad Taste
Get to know the trio behind the edgy label.
As many in the fashion industry can attest to, the Paris Fashion Week schedule is the busiest of the season, with countless shows, presentations, showrooms and events crammed into nine days. With that in mind, it can be tricky for some emerging brands to get the spotlight they deserve when they're dwarfed by extravagant and incredibly expensive runway shows put on by designer megabrands like Chanel, Louis Vuitton and Dior. One label that stood out amongst the high-end crowd, finding its place somewhere between the dystopian uniform of Marine Serre and the retro-futuristic stylings of Demna Gvasalia's Balenciaga, is LÉO.
Founded just three years ago by  Leonneke Derksen, Joëlle Laederach and Matthias Medaer, LÉO has steadily carved out a space for itself with its natural synthesis of edgy pieces with nostalgic references that still have the appeal of being easily wearable, every day. The trio initially sparked their friendship and partnership in Paris, bonding over their shared frustrations about working in the frenetic heart of the industry.
Soon, however, they decided to uproot to a more unconventional home; Brussels, Belgium. "We decided we wanted to be in the center of Europe more, and maybe not stay in Paris. We thought about some places but we wanted a new adventure, a city that we don't really know. In the end we chose Brussels," Derksen shared. We had some relationships to Belgium which made it kind of natural; our production was there, Matthias is from there. Somehow it made sense also because it's super close to Paris."
The move brought with it a refreshed perspective and a clear sense of direction for the brand. For one, being removed from the pressure of working within what's regarded as the fashion capital of the world, seems to have given it a rare sense of creative freedom. "In Paris, one of the things we shared is that we were working for different brands and we had the feeling that everybody is turning in the same circles in a way – it's the same input that comes in, the same research and the same process," Laederach remarked on the pros of moving further afield.
"There is the balance that we always try to look for; this is the space between bad taste and sophisticated things."
"Brussels is also changing a lot, that's why it's still refreshing I think," added Medaer. "A lot of different people, cultures and chaos." It's a fitting analogy for LÉO's aesthetic approach and more pointedly, it's FW19 collection, titled "TRANCE." A bonafide melting pot of cultures and references, the core of the collection swirls around the vibe of the early '90s. "It stands for duality and obviously the nostalgic reference of trance music, 90s and also for transcending, meditation, Goa gatherings, all the spiritual world," Derksen muses, walking us through the re-see in the brand's showroom. "There is the balance that we always try to look for; this is the space between bad taste and sophisticated things."
The irony of the theme with the psychedelic patterns, vibrant colours and religious iconography that's for so long been repurposed and churned out to tourists on everything from tie-dye t-shirts to incense holders, hasn't been lost on them either. In fact, it's partly the reason why they were so drawn to the idea in the first place. "We really are interested in references that you take from different eras, movements and cultures that also have trickled down into commercial trends or whatever throughout the years," Derksen reflects. "So this Indomania thing has been there for so long, all these symbols and they have been coming back for so many years and they've been used very spiritually but also commercially."
It's clear to see those references, both subtly and not so, throughout the entire womenswear lineup. There are of course tees and sweatshirts which have fast become a staple for any brand, but also show-stopping pieces like the full mesh bodysuits with graphic prints and Cupro pants and tops with bleached flame details. There are also the sturdy denim pieces with an intricate dragon-print jacquard; available in a pant, jacket or if you're feeling bold, a full jumpsuit. Versatility is also key, which is why you'll spot zippers and hook fastenings scattered throughout, offering wearers the chance to customize their look. This season, the brand has ventured further into jewelry and metalwear too; the weighty metal belt is a favorite across the team and with male and female consumers alike.
Having already garnered renowned global stockists like Joyce, smets, KITH and London's MACHINE-A, LÉO has the elite seal of approval, but it's only the beginning for the grounded yet determined trio. They revealed the launch of their own web shop is imminent, as well as a studio relocation. "We're going to move; we're going to stay in Brussels but move to a bigger space," Laederach gushes, rightly enthused by the brand's growth. "And we're going to start the new collection!" Medaer interjects, confirming there's no rest for the ambitious.
Share this article