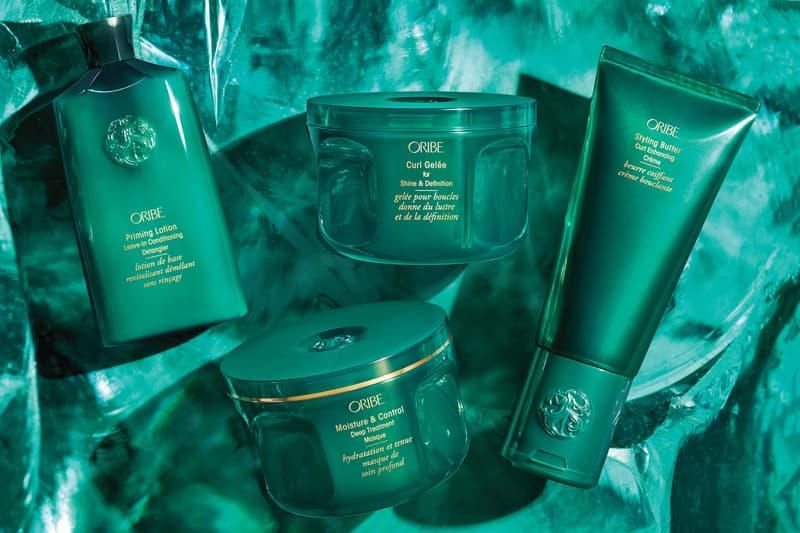 Beauty
I Tried Out Oribe's New Natural Hair Products With My 4C Type Hair & Instantly Fell in Love
Check out what actually worked for me.
I Tried Out Oribe's New Natural Hair Products With My 4C Type Hair & Instantly Fell in Love
Check out what actually worked for me.
I'm typically a bit skeptical when a huge hair company announces it's releasing a hairline for textured or natural hair. I went natural while I was in college, and roughly four years ago I began dyeing my fro blonde professionally. In the natural hair community, it's a bit of an unspoken rule that it takes a bit of time for everyone to find the products that work best for their curl type. For me, this has been an uphill battle. I must admit that I really don't use a plethora of hair products to maintain my color or my curls. I usually stick with Shea Moisture's Coconut & Hibiscus Curl Enhancing Smoothie or Coconut Curl's Curling Butter after I shampoo, condition and detangle my hair completely.
One of the issues I have is that since I do have color in my hair, it can be a bit dry if I don't moisturize it more than once a week. Another issue I sought to correct is the fact that I get shrinkage right after my wash days which usually end with my hair in twists.
Recently, haircare company Oribe has launched its Highly Textured collection, a line created for natural hair of all types. I've received a sample of the line and decided to try out a few of the products to see if the line lives up to the hype surrounding it. Keep reading below to see which products I tried out.
After shampooing my fro I decided to try out the silicone-free Priming Lotion Leave-In Conditioning Detangler. A few key ingredients of this detangler include olive oil, avocado oil and jojoba seed oil. I squeezed a quarter-sized amount into my hands about four times and worked the lotion into my hair from roots to tip. After I felt as though there was enough on my entire head I began detangling my hair with a wide tooth comb which took a bit longer than usual — to be fair my hair had been in braids for nearly two months. In total this took about 20 minutes. This was the first time in a while that I felt a product had actually meshed well with my hair and scalp without feeling as though I had put entirely too much product.
Up next I scooped up a bit of the Curl Gelée and applied it to my whole head. I've never implemented a middle step in my shampoo, leave-in conditioner and twist-out routine, so I decided to give it a shot. This product was created to provide shine and definition. After this step, I proceeded to use the Styling Butter Curl Enhancing Crème throughout my hair as I began twisting my hair in separate parts until my head was nothing but twists. This curl enhancing product was created to provide nourishment, hydration and definition. It instantly absorbed into my hair and scalp, which was something that I liked.
The following day I took each of my twists out and was pleasantly surprised. I typically am disappointed in my twist-outs the day after I wash my hair. But for the first time in a while, the length of my curls was spot-on and my curls were displayed normally rather than appearing to be coiled tightly. I also liked that my hair was still a bit damp the following day. With other products I've tried out, my hair dries overnight and is left completely dry as if I didn't moisturize or condition it the night beforehand. My color also was bright and golden exactly how it should appear. I think that the combination of Oribe products alongside with completely detangling my hair with my fingers and the wide tooth comb was beneficial as well. Overall, I was satisfied with the end result, and I definitely recommend the products which I tried out for individuals with natural hair.
Head over to Oribe's web store to purchase the Priming Lotion Leave-In Conditioning Detangler ($38 USD), the Curl Gelée for Shine & Definition ($44 USD) and the Styling Butter Curl Enhancing Crème ($46 USD).
---
Share this article