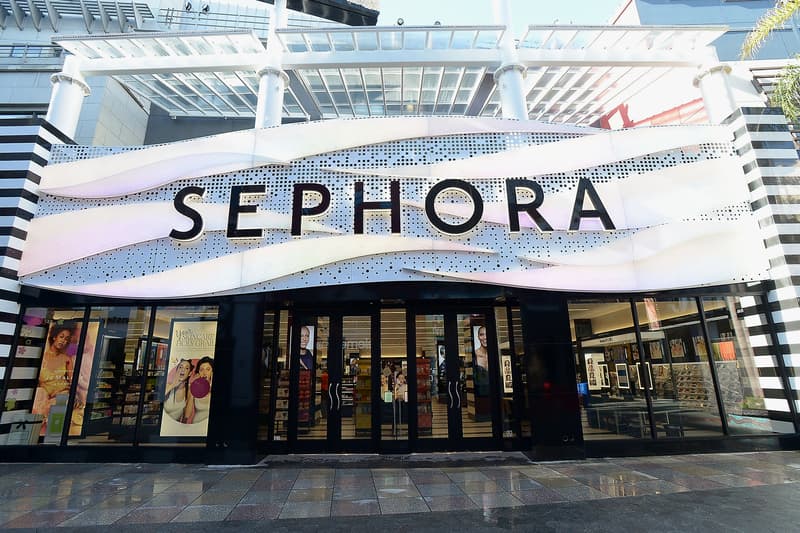 Beauty
Sephora Is Opening a New Hong Kong Boutique, Here's Everything We Know
Get ready, beauty lovers.
Sephora Is Opening a New Hong Kong Boutique, Here's Everything We Know
Get ready, beauty lovers.
Sephora has officially announced the opening its first brick and mortar store in Hong Kong. Launching at ifc mall later this year, the 4,200 square foot store will offer an elevated retail experience with over 40 exclusive brands. In an official press statement, Sephora also shares that it will work on stocking local brands.
It's important to note here that digital innovation will play a large role in the new Hong Kong storefront. Vending machines created to support Sephora's loyalty program, a BA app powered by member insights and digital skincare consultations will be available. Online reservation opportunities will also be offered to customers.
According to the press release, the retail landscape in Hong Kong has changed tremendously in the past 10 years, since Sephora was last in the market. The beauty titan hopes that the physical presence will reinvigorate the brand's reputability amongst Asian customers.
Benjamin Vuchot, President of Sephora Asia shares more on the upcoming store:
"Currently in Asia we are operating in 12 countries and in the next 3 years, we see our retail presence expanding by almost 50-percent across the region. Hong Kong being strategically located in the Greater Bay Area, allows us to meet the growing demands from Hong Kong consumers, as well as tourists from Mainland China and South East Asia."
Sephora's Hong Kong store will officially open in August 2019. Stay tuned here as more news emerges.
Share this article