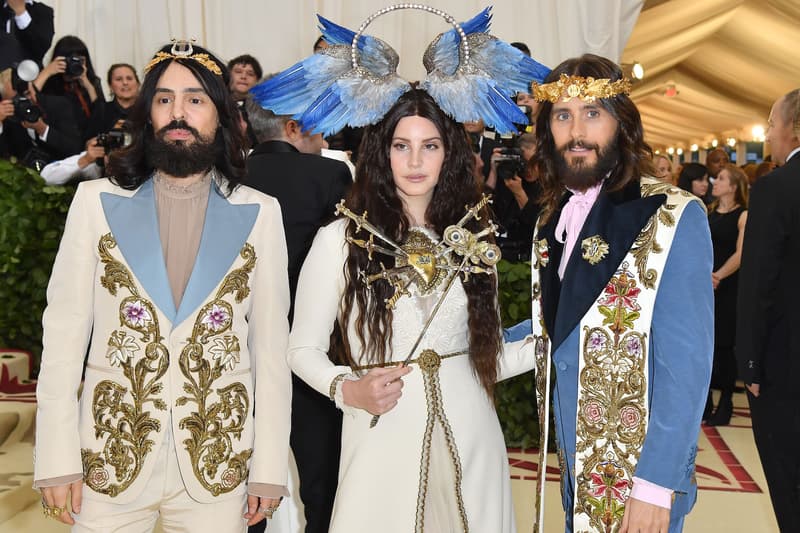 Fashion
Met Gala 101: Everything You Need to Know About This Year's "Camp" Theme
What does "Camp: Notes on Fashion" actually mean?
Met Gala 101: Everything You Need to Know About This Year's "Camp" Theme
What does "Camp: Notes on Fashion" actually mean?
The biggest night in fashion, the prestigious Met Gala, is only a week away. Always scheduled on the first Monday in May, the gala put on by Vogue Editor-in-Chief Anna Wintour and the Met Costume Institute, the iconic night combines fashion with art – and is the one night where all the biggest international celebrities gather to preview the Met's annual exhibition.
Every year, the gala also has a theme. Last year the theme was "Heavenly Bodies: Fashion and the Catholic Imagination," where Rihanna, Donatella Versace and Amal Clooney co-chaired the event which brought breathtaking fashion and beautiful looks all around. This year, the theme is "Camp: Notes On Fashion," which is as always explored by Andrew Bolton, the curator of the Costume Institute.
Inspired by Susan Sontag's 1964 essay Notes on "Camp," the 2019 Met Gala theme will revolve entirely theme, with this year's co-chairs being Gucci's Alessandro Michele, Lady Gaga, Serena Williams and Harry Styles. So what exactly is "camp," you may be asking? Camp has been around since Louis XIV (who moved the French Royal Court to the Palace of Versailles), and has since grown into a cultural phenomenon and a day-to-day way of self-expression.
"Whether it's pop camp, queer camp, high camp, or political camp—Trump is a very camp figure—I think it's very timely," said Anna Wintour in an interview with The New York Times, adding that "We are going through an extreme camp moment, and it felt very relevant to the cultural conversation to look at what is often dismissed as empty frivolity but can be actually a very sophisticated and powerful political tool, especially for marginalized cultures."
"Camp taste has an affinity for certain arts rather than others. Clothes, furniture, all the elements of visual décor, for instance, make up a large part of camp," writes Sontag in the 1964 essay, explaining that "Camp sees everything in quotation marks. It's not a lamp, but a "lamp"; not a woman, but a "woman."" The exhibition itself will range from 17th century fine art and fashion objects, to modern-day interpretations by designers like Jeremy Scott, Maison Margiela, and Alessandro Michele. "Basically, we go from sun kings to drag queens," said Wintour in a press-conference earlier this year.
To explain it simply, camp has no exact definition, which is exactly what makes it camp. As Andrew Bolton put it, "It is a seriousness that fails" that is a "Series of random expressions which fall apart when you try to nail it down. What we do know is that the 2019 Met Gala is guaranteed to feature bold, vibrant and eye-catching gowns and costumes like no other, with celebrities like Rihanna, Kim Kardashian, Ariana Grande, Selena Gomez and more parading down the red carpet on Monday, May 6. Keep your eyes peeled as we will be following the gala closely, highlighting the best outfits, notable moments and so much more.
Share this article