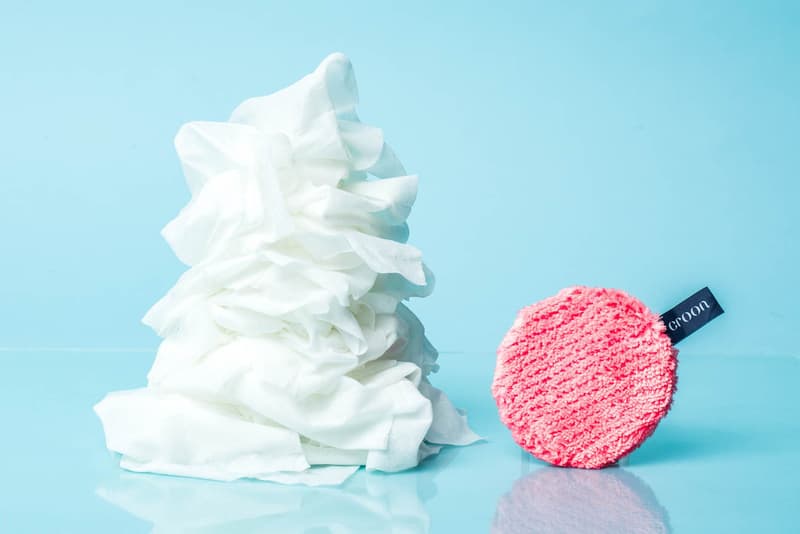 Beauty
Zero Waste: Start Practicing Sustainable Self Care With These Affordable Beauty Products
Simple swaps to nourish you and your planet.
Zero Waste: Start Practicing Sustainable Self Care With These Affordable Beauty Products
Simple swaps to nourish you and your planet.
Plastic-free, sustainable alternatives such as metal straws and reusable fabric totes are finally getting the attention they deserve. Since small changes go a long way, making simple swaps to your daily routine can drastically cut your plastic waste contribution.
From washing your hair to treating your chapped lips, we've rounded up the top brands worth checking out if you're interested in making your contribution to a more sustainable planet. Our top zero waste picks include, By Humankind, Oui Shave and Kjaer Weis.
Keep reading below for the rest of our Earth Day-friendly products.
Shampoo Bars
Not only are shampoo bars plastic packaging free, but the solid, compact consistency of the conditioning shampoo means you get a lot more use out of a smaller product. Perfect for traveling, switching to shampoo bars means 100ml limits and TSA checks are a thing of the past. Simply lather the shampoo in your hands like a regular soap bar and shampoo as normal.
The Yellow Bird Peppermint Shampoo Bar
Sulphate, paraben, silicone, dye, GMO and artificial fragrance-free, The Yellow Bird Peppermint Shampoo Bar is a gentle product ideal for sensitive scalps and curly hair. Packed in a cardboard box, there is zero plastic waste here.
Price: $10 USD
By Humankind's Shampoo Bars come in three different variations – lemongrass, thyme and lemon lavender. You can order one bar, or place a recurring order to have the product delivered to your door every four or six weeks. By switching to plastic-free shampoo, you can cut up to five pounds of single-use plastic in one year.
Price: $12.95 USD
Safety Razors
Safety razors are no longer a thing of the past. This switch takes a little practice but is worth the initial effort, and could not only save you hundreds of dollars on wasteful single-use plastic but also trips to the grocery store.
Oui Shave Rose Gold Single Blade Razor
The Oui Shave Rose Gold Single Blade Razor is an award-winning product that looks good and makes you feel even better. Designed to move hair from the surface of the skin, it's a smoother shave and less ingrown hairs. Oui Shave also offers a hydrating shave oil product that is best used with the razor.
Be sure not to apply any extra pressure as you shave, as the razor is weighted and balanced to produce a clean shave with light, short and gentle-strokes on the surface of your skin.
Price: $75 USD
Zero Waste Makeup and Skincare Brands
A majority of our self-care routines is skincare and makeup. What you put on your face should nourish and protect you, so why not do the same for the planet while you're at it?
Organic, sustainable and made to last, Kjaer Weis products are bold, beautiful and can be refilled again and again, without any guilt attached. Refill cartons of the signature metal compacts make for a clutter-free make-up bag tailored to your tastes.
Price: Varies depending on the product.
Superfoods meet skincare with Youth to the People's plant-based Earth Day cleanser packaged in glass, refillable bottles. Recyclable, non-toxic and long-lasting, $1 USD for every purchase also goes towards organizations working towards protecting the planet.
Price: Varies depending on the product.
Makeup brushes have to come and go, but MŌDA ensures as they do, they don't end up in landfills. With 100-percent biodegradable handles made from a plant-based polymer, the brushes come in a kit containing a buffer, contour, shader and detail brush.
Launching a consumer recycling program today, consumers can also send any makeup brush to the brand's offices to be recycled responsibly via TerraCycle No-Waste boxes. In return, MŌDA will send you a discount code, to purchase new brushes on their website.
Price: Varies depending on the product.
Body
Exfoliate and moisturize your body without the waste.
Homemade exfoliants work for some, but the time-consuming process makes switching to sustainable alternatives hard to achieve in our busy lives. Croon's reusable exfoliating pads have a simple, two-step process – simply, add water and scrub to remove dirt and impurities from your skin. Using microfiber technology, the pads are chemical free, plastic free and reusable. The product can be returned to the company to be upcycled and is produced by using renewable energy in a manufacturing environment that minimizes the CO2 emissions.
Price: Starting at $26 USD
Not a newcomer, but an all-time favorite, LUSH has an array of body creams that don't destroy the planet. LUSH's Dream Cream is a soothing blend of oat milk, lavender and chamomile.
Price: $29.95 USD
Lip Balm
A portable and often short-lived product, lip balms are designed to moisturize on-the-go so going plastic-free makes a huge difference to the waste you can cut out in treating chapped lips.
Lovett Sundries Lip Balm & Tint
Packaged in entirely recyclable containers, Lovett Sundries lip balms are also packaged and shipped in materials that are repurposed, post-consumer or recyclable. Bonus: the product is made using entirely edible ingredients so you don't have to worry about what goes in your body either.
All RMS products are either recyclable or reusable. It's the brainchild of veteran makeup artist Rose-Marie, who has worked with the likes of Miranda Kerr and Zoe Saldana. RMS Beauty's Lip & Skin Balm not only protects but nourishes the skin with non-toxic, organic ingredients.
Price: $25 USD
Deodorant
Feel good and smell great with zero-waste deodorants you can carry on-the-go.
BLK+GRN is a marketplace for health, beauty and wellness products that sells all-natural products by black female artisans – selected by black female health experts. The deodorant stick is packaged in a recyclable container is odor-absorbing, moisturizing and antimicrobial.
Price: $9 USD
Meow Meow Tweet Deodorant Stick
Meow Meow Tweet's deodorant stick comes in a biodegradable container that will compost in just one year.
Made from a combination of plant and mineral powders, the product is also certified organic and fair trade.
Price: $14 USD
Editor

Robyn Mowatt/Lily Chen
---
Share this article